Buck Mason to open its largest L.A. retail space on Larchmont Boulevard
On Dec. 1, Los Angeles menswear brand Buck Mason will add to its existing list of retail outposts in Silver Lake and Venice (and two stores in New York) with the opening of its third and largest local shop.
"We were walking around Larchmont Boulevard and wondering why no cool brands were here yet," said Erik Allen, co-founder of the 5-year-old brand.
The 3,000-square-foot store — it's on the site of a former restaurant — is styled like a boutique men's department store. In addition to the full line of Buck Mason offerings — think jeans, tees, button-down shirts and outerwear — there are also "books on subjects that have inspired us, architecture, photography, vintage cars," co-founder Sasha Koehn said. "We wanted it to be the ultimate men's destination."
Allen and Koehn said the store will carry all the latest offerings, including Buck Mason's new Bronson collection of French terry sweats and hoodies. Also new is a vintage-styled cashmere shawl sweater ($225) available in black and ash. "We can't keep it in stock," said Koehn said.
Prices start at $28 for T-shirts with outerwear starting at $195.
Rebecca Taylor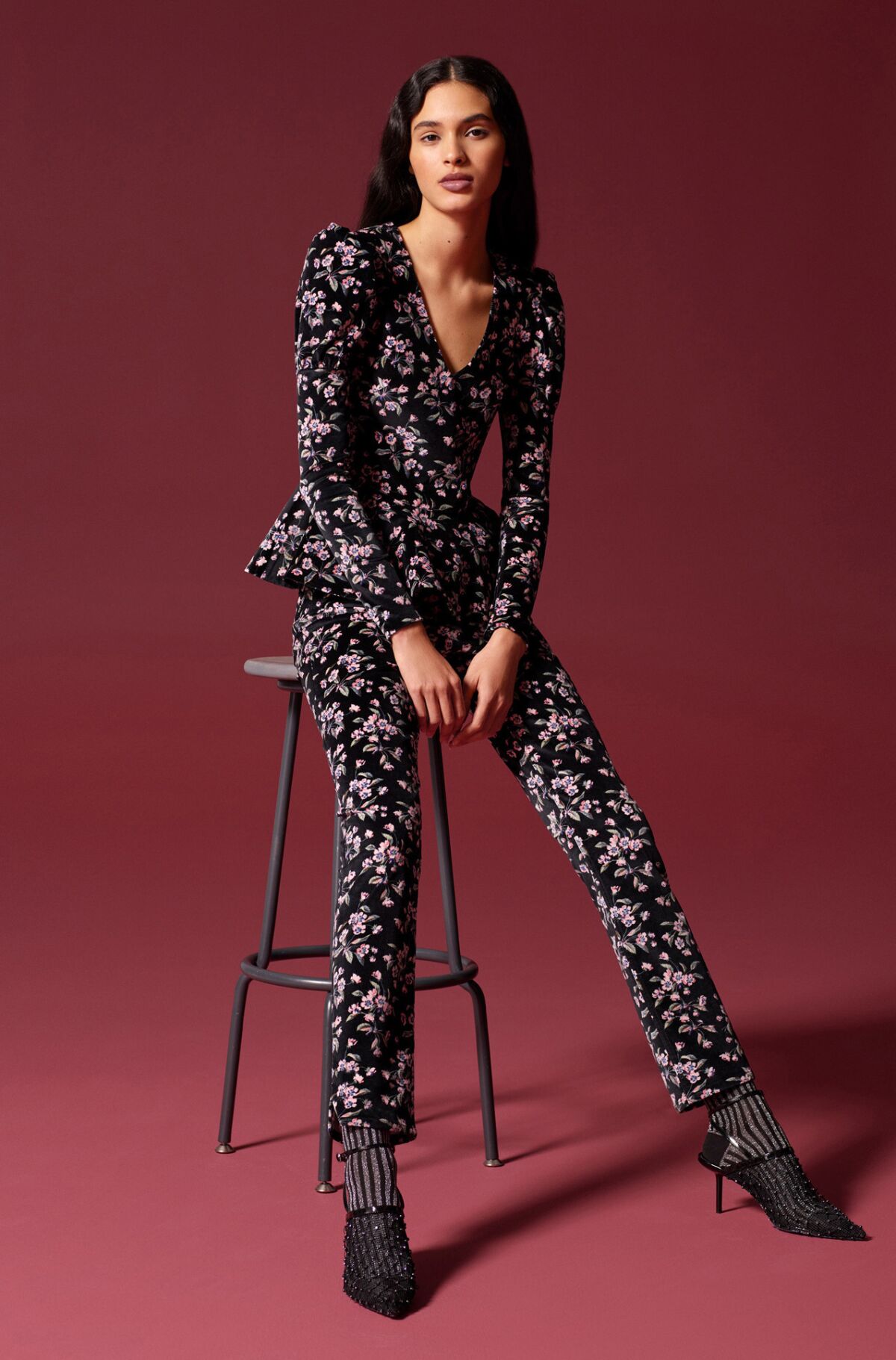 Mid-November saw the launch of Rebecca Taylor RNTD, a rental subscription service for the popular New York-based brand. For $159 a month, fans of the label get four items. They can switch them an unlimited number of times, allowing people to wear anything they'd like from the Rebecca Taylor line, where dresses can cost several hundred dollars, as well as the more accessibly priced La Vie label.
Janice Sullivan, CEO of Rebecca Taylor, said that although the company already partners with fashion rental service Rent the Runway, setting up the label's own platform "allows us to do this on our own and service our customers directly."
The brand takes care of cleaning the clothes and all shipping costs. Sullivan said that if customers rotate items frequently, they can typically try out 12 new pieces a month. Special prices are offered for those pieces shoppers want to keep.
Lido Marina Village
Lido Marina Village, the scenic Newport Beach shopping destination that is home to stores such as Jenni Kayne and Warby Parker, is laying on plenty of holiday cheer to lure Angelenos south.
In addition to the standards — think photos with Santa, faux snow and carolers — select retailers are piling on the treats. Luxury letterpress brand Sugar Paper will offer cocoa and marshmallows for those who lounge in-store and write letters to Santa. Activewear brand Sweaty Betty will treat visitors to cocktails and green juice on Wednesday evenings while showing off its new technical ski wear offerings.
And on Dec. 5, Tress Apothecary + Salon will provide comped mini-facials using holistic brand Kypris. On Dec. 19, clients will be able to watch the famed Newport Beach Christmas Boat Parade from the salon's waterfront location.
Marcell Von Berlin
Avant-garde German designer Marcell Von Berlin opened his first U.S. store — and his third in the world — on Los Angeles' Melrose Avenue last month. The 1,200-square-foot space joins the designer's other storefronts in Frankfurt and Berlin; these are the only places where his underground art-inspired pieces are available.
Von Berlin, who previously worked for Donna Karan and Michael Kors, modeled the entrance area of his local boutique after a Berlin spati, the all-night convenience stores that dot that city. A blue velvet curtain separates the spati space from the shopping area, which is where visitors will find pieces from the current collection as well as the forthcoming spring/summer 2019 line.
Also on show is Von Berlin's provocative capsule collection, which features prints of a naked female form on T-shirts, dresses and pants for men and women. Prices range from $20 to $4,000.
Madewell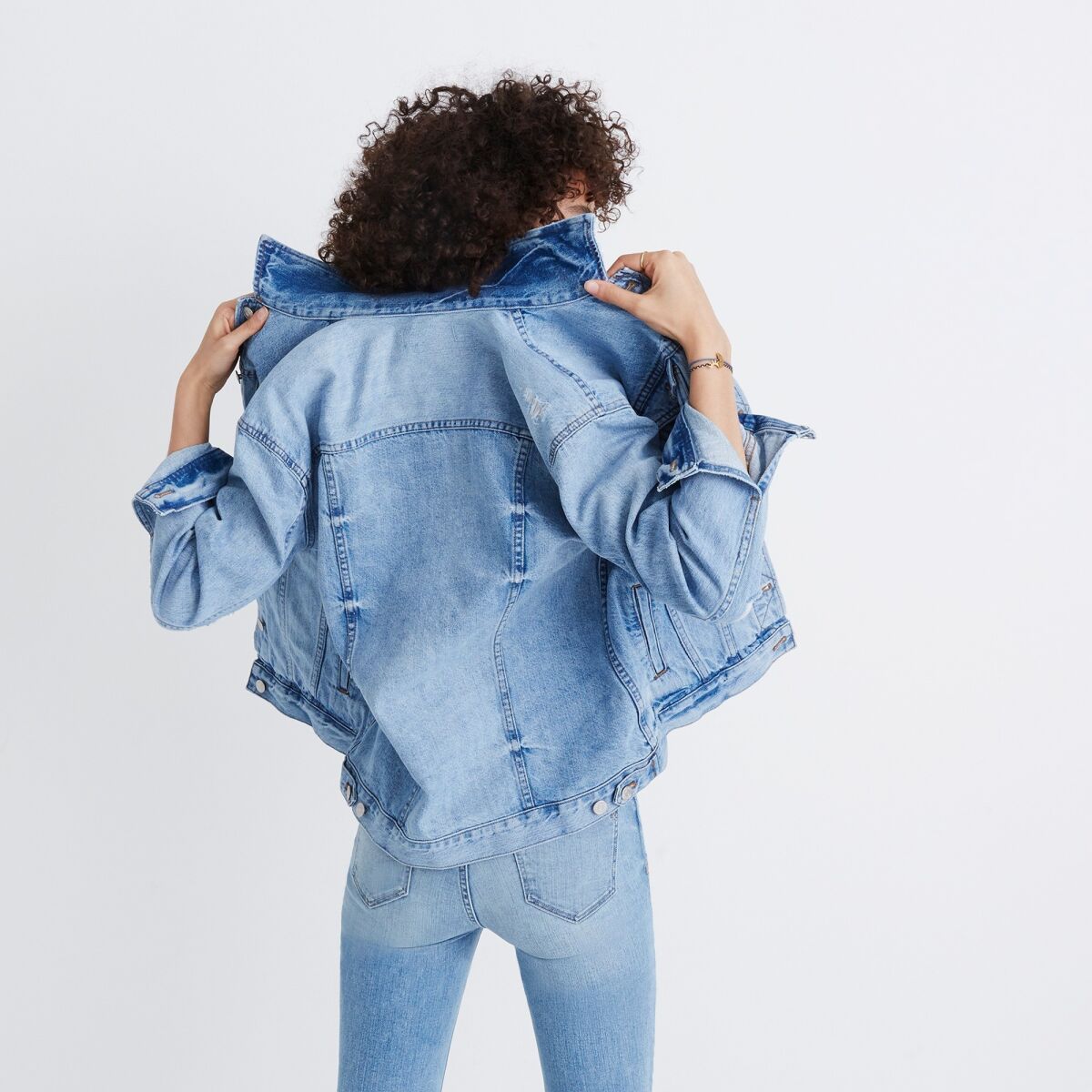 Studio City is the newest address for J. Crew-owned brand Madewell, making this its ninth Los Angeles-area boutique. The store, which opened in early November, has a denim bar where shoppers can find the brand's signature styles — demi-boot, skinny, curvy, wide-leg. Also available is Madewell's new Eco Collection, which is made from organic cotton and utilizes sustainable dyeing techniques, as well as wintry staples such as knits and jackets, which for this season are inspired by colors in nature, florals and graphic prints. Madewell prices are around $120 and up for jeans.
Style Firm Los Angeles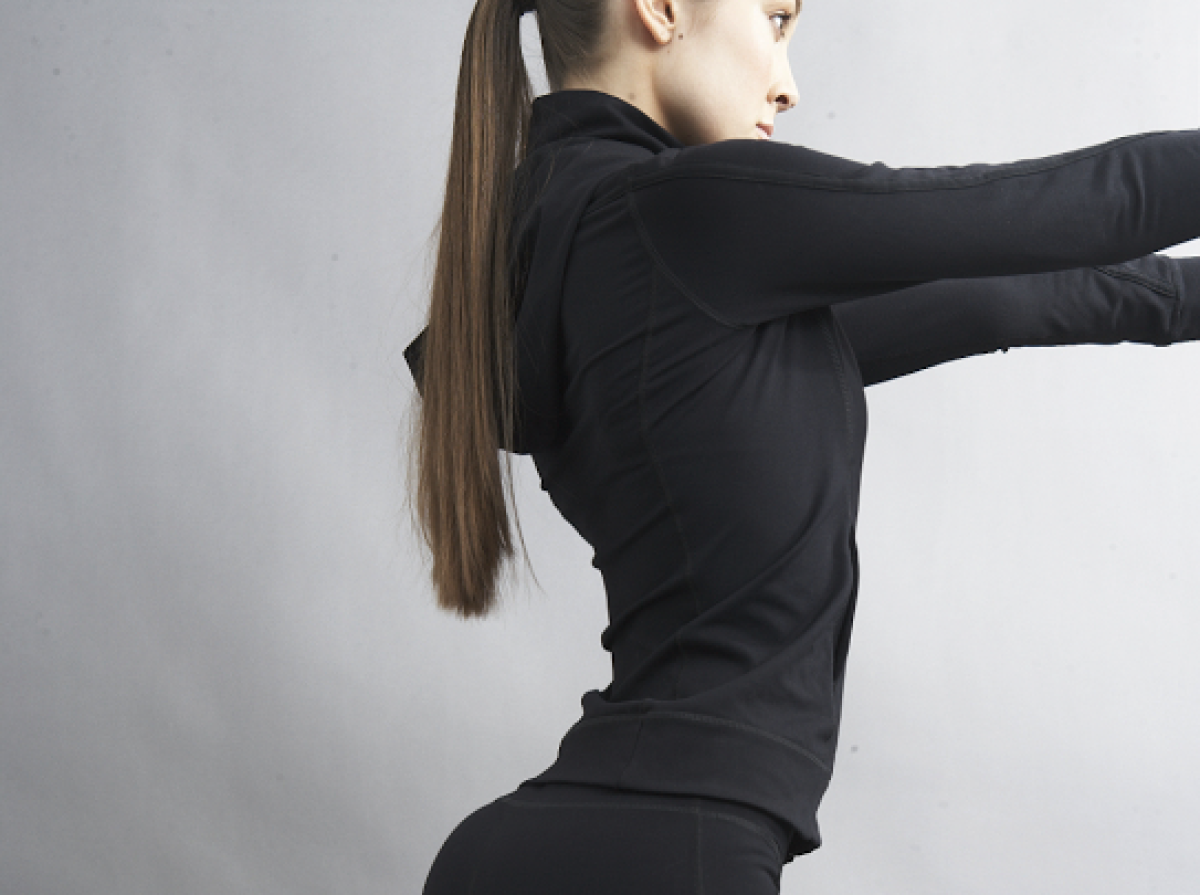 Style Firm Los Angeles is hosting a pop-up in Santa Monica that goes through the middle of January. The temporary shop will feature the brand's activewear together with products from a number of other brands.
In addition to tummy-flattening, rear-lifting leggings that the Style Firm is known for, the holiday pop-up store will feature jewelry from Bijou Indochine, known for its bracelets made from amethyst, labradorite and mixed agate; footwear from Barre Socks; activewear for women with a D cup or larger from Nayali; fun slogan T-shirts from House of Tens; and clean beauty brand Youth to the People (its skin cleanser contains kale, spinach and alfalfa). Juices from Pressed Juicery will be available, and there will be daily fitness classes.
Style Firm Los Angeles' holiday pop-up store, 10 a.m. to 9 p.m. daily through Jan. 15, Santa Monica Place, 395 Broadway, Santa Monica, stylefirmlosangeles.com
Hansel from Basel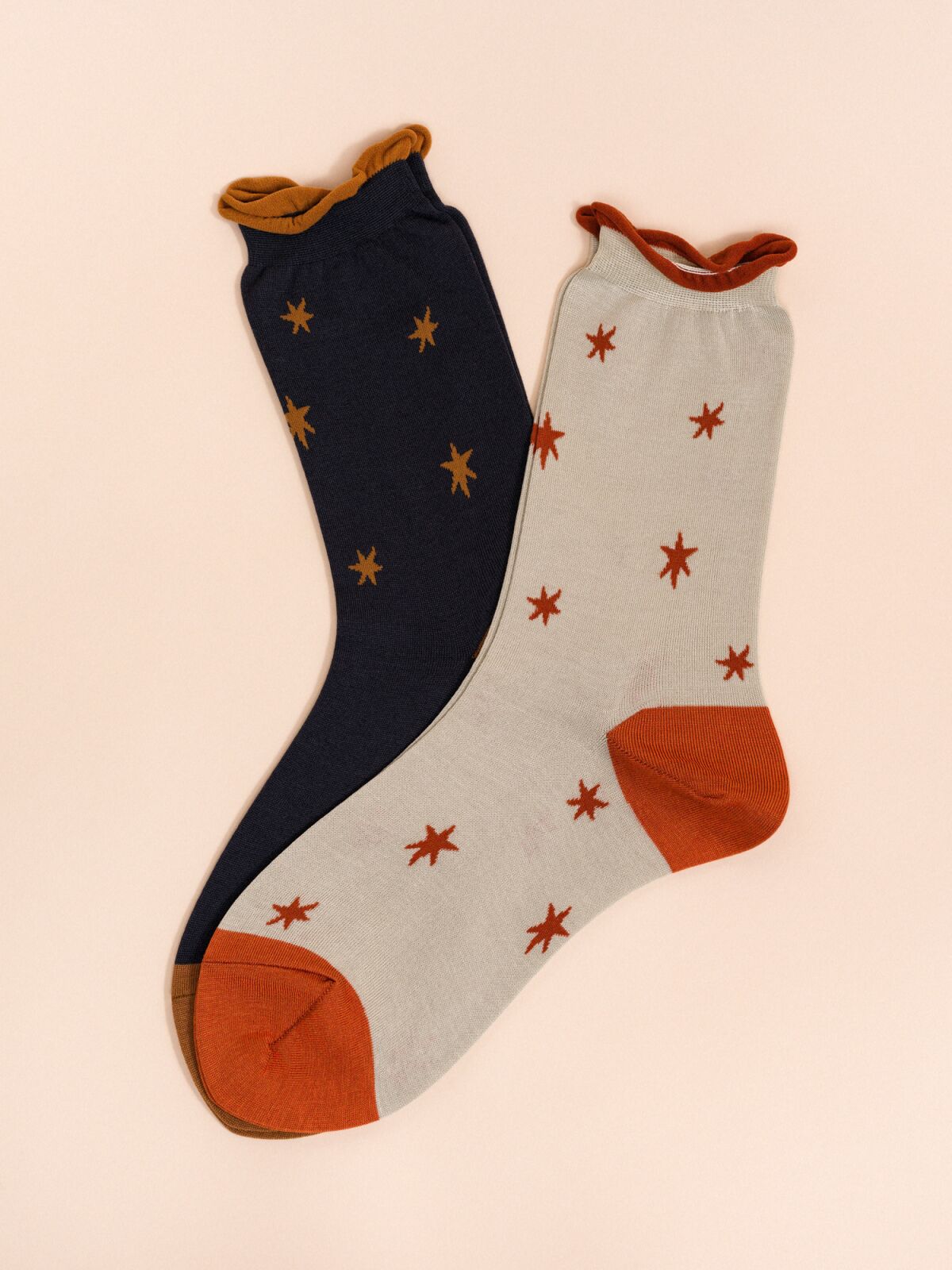 It's a given that socks are somehow going to end up on your shopping list. Los Angeles brand Hansel from Basel is attempting to jazz up the concept by giving a fun fashion-feel to an old standby. For the holidays, owner/designer Hannah Byun has created artsy socks such as the Modine Crew with a snazzy polka dot print and the star-spangled Twinkle Crew (each $30). Many of the brand's socks for men, women and children are made in Japan.
Also in time for the holidays, Hansel from Basel has launched a collection of sweaters, pants and a dress in an A-line silhouette, which are priced at $207 and up.
Zero + Maria Cornejo
Chilean designer Maria Cornejo's Zero + Maria Cornejo boutique in Los Angeles is jumping into the ongoing Melrose Place After Hours effort by having a series of in-store events. Among them will be Bobbi Brown beauty makeovers on Dec. 5 and a Dec. 12 shindig for shoppers to sip wine and get a copy of the book "Wine. All the Time. The Casual Guide to Confident Drinking" signed by author and Bon Appétit's wine editor Marissa A. Ross.
On Dec. 19, the store will provide cocktails and canapés while customers check out the fashion brand's latest collection. That evening shoppers will be invited to stay for a screening of "Giving Birth in America: California," the latest in a series of films by the organization Every Mother Counts, which was founded by model and health advocate Christy Turlington Burns.
Zero + Maria Cornejo, 8408 Melrose Place Los Angeles. Call the store at (323) 782-4915 for details. zeromariacornejo.com
For fashion news, follow us at @latimesimage on Twitter.
---