From the Met Gala to Saturday's royal wedding, high-profile headgear is moving back to center stage
Reporting from London —
It's a simple and oft-overlooked accessory, but between Rihanna's bishop's mitre at the May 7 Met Gala in New York and the fascinator frenzy sparked by Saturday's British royal wedding where Prince Harry and Meghan Markle will tie the knot amid a sea of stylish headgear, the hat is making a comeback.
Of course, in Britain, where hats are still mandatory in many settings such as church weddings and Buckingham Palace garden parties, many would argue they never went away. "Without a hat at English society events, ladies will feel underdressed," said London-based milliner Lady Laura Cathcart, who has designed headpieces for some of Harry and Meghan's wedding guests.
That makes it the perfect opportunity to see how hats can be one of the hardest-working accessories in a woman's wardrobe, bestowing elegance, boosting confidence and improving posture. "You feel like you've got this little exclamation point on your head of like, 'Hi, here I am,'" said New York-based milliner Genevieve Foddy. "If you've never worn one before, you put one on [and] you just stand up a little bit taller."
A good hat can also conceal the occasional bad hair day. Historically, one of the reasons hats became so popular was that, until the mid-20th century, most women had limited access to water and styling tools. It's only since the 1960s — and the advent of celebrity hairstylists such as Vidal Sassoon — that the focus has shifted so dramatically from hats to hair.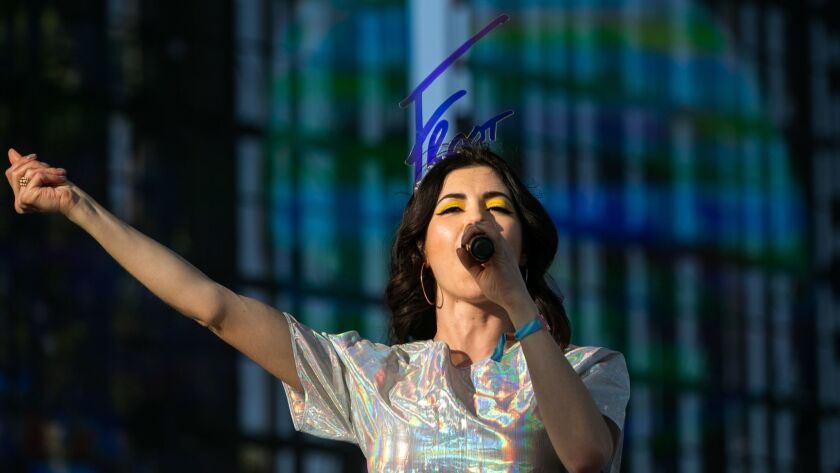 "The hair [has] really ruled for a long time," said top British milliner Piers Atkinson, who has created headpieces for Rihanna and the Duchess of Cambridge. "So the nice thing now for us is that hats are making a little bit of a comeback, and we're enjoying it."
That is certainly true of British women, but their trans-Atlantic counterparts still appear a bit more reticent when it comes to donning headgear for formal occasions. Foddy agreed that British women are more likely to "really embrace" hats than American ones.
"Your average New York girl would not wear that kind of headpiece to a wedding, but it's definitely something I would love to change," said Foddy, who trained in London and worked on hats for the likes of Beyoncé and the Duchess of Cambridge's sister Pippa Middleton before setting up her own label, Genevieve Rose, in Manhattan in 2013.
Milliners have responded to the charge that hats are hard to wear by pointing out it's simply a matter of choosing the right one. In Britain, there's a complex set of unspoken sartorial rules that apply to hats, addressing which side of the head they may be worn on (the right), whether they may be brimmed (yes, but not after 5 p.m.) and when they may be removed at a wedding (the answer is simple — never).
Some events such as the Royal Ascot horse race have a ban on fascinators, which are technically not hats. "It's really about the size of the base of the hat," Atkinson said of the difference. A fascinator has a flat base and sits flush to the head with a comb or a hair clip. "It's almost like the trim without a hat," he explained. A hat, by comparison, has a larger base with more height off the head.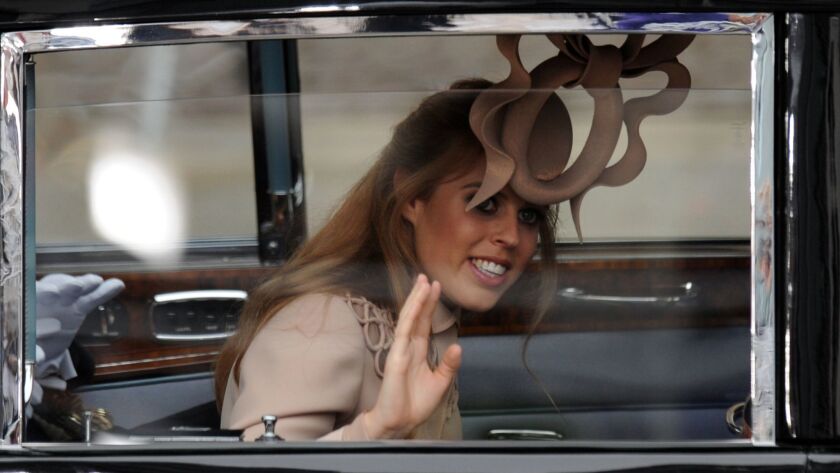 When it comes to wedding millinery, the most important rule is never to upstage the bride. Harry's cousin, Princess Beatrice, discovered this at the 2011 royal wedding of Prince William and Kate Middleton by opting for a Philip Treacy creation that some compared unfavorably to a toilet seat and that quickly went viral online.
This time around, guests appear keen to ensure their hats don't meet the same fate. "My clients are very concerned that they look very smart but that they didn't look too attention-seeking," said Atkinson, who's working on a number of pieces for Harry and Markle's guests.
That's a fine line in the current era of increasingly zany headgear. For example, Atkinson, whose creations are available at the Residency Experience showroom in West Hollywood, sells one $600 creation that's topped with an orange fish. "The thing about hats is that they are sculptures and they can be anything," he explained.
"Hats are a way to express yourself," Cathcart said. However, she cautioned against anything too outrageous in the presence of royalty. "Chic and classical is best," she said.
For fashion news, follow us at @latimesimage on Twitter.
---