Straight from Sephoria, makeup master Natasha Denona offers her top five beauty tips (hint: It's all about the eyes)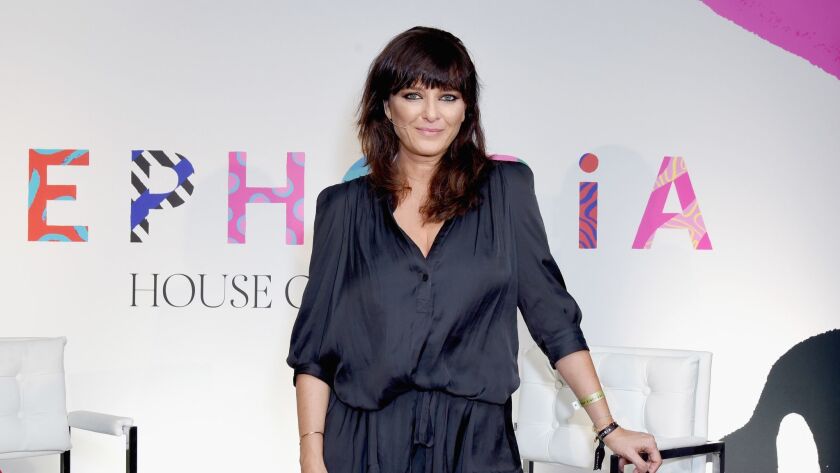 Warning: Feelings of euphoria may ensue!
At least that's what Sephora, the behemoth Paris-based makeup retailer, was aiming for with its first experiential beauty event, dubbed Sephoria, held Oct. 21-22 in Los Angeles.
Sephoria: House of Beauty at the Majestic Downtown was modeled after a beautiful haunted house of sorts, with colorful, shimmery and glossy surprises waiting around every corner. Within "the house," guests could roam around the kitchen, the garden, the neighborhood, the living room, the washroom, the library, the beauty closet and more. Each room brimmed with Instagram-worthy installations and impressive displays aimed to tickle the fancies of millennials and beyond, from a larger than life La Mer jar (that supposedly had to be flown in for the event) sitting pretty in the garden, to Tatcha's Kawachi Fuji-Gardens-inspired skincare room filled floor to ceiling with frothy white and purple faux wisteria flowers designed to resemble the wisteria tunnels of Japan.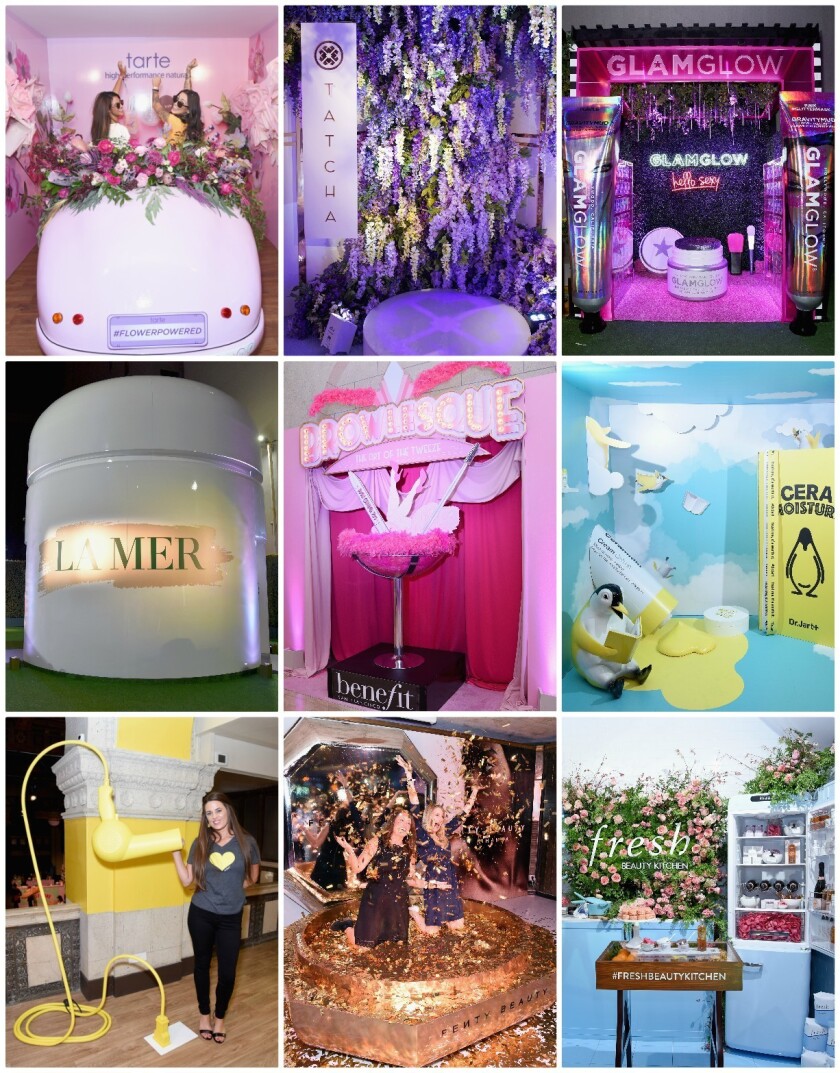 Beyond perusing the installations, guests could get their makeup and hair done by beauty professionals or purchase limited-edition and customizable products available exclusively onsite. A series of master classes and meet-and-greets allowed fans to connect with the faces behind their favorite brands and learn makeup and beauty tips from experts. According to event organizers, the four Sephora-hosted sessions included approximately 50 brands and attracted some 5,000 guests. Among the hefty list of beauty and fashion industry leaders spotted at the event were: Jen Atkins, Chrissy Teigen, Charlotte Tilbury, Elaine Welteroth, Natasha Denona and Mario Dedivanovic.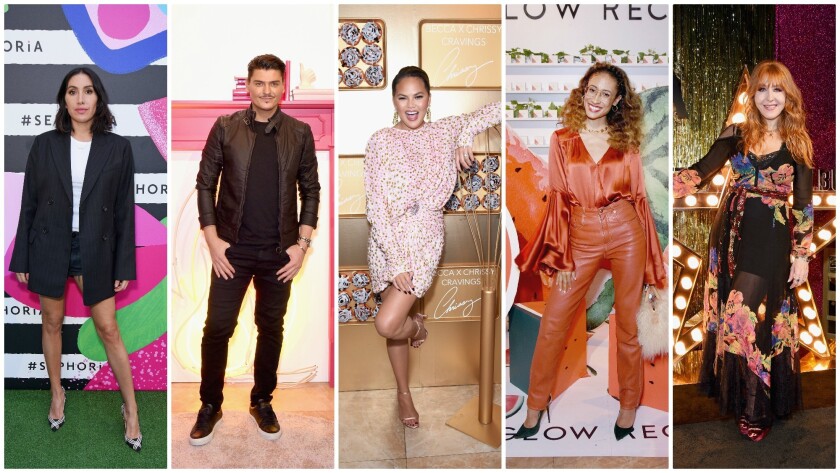 In between the sessions we caught up with makeup artist Natasha Denona (famous for her eye shadow and glow palettes) to get her top tips for looking our best as we glide into holiday season.
What is the best way to take your makeup from day to night?
First of all, if you invest more in your daytime makeup it is easier and quicker to spice it up at night. For a night look I would add some shimmer to the eyes, then mist the face with a makeup fixing spray and use a light eye shadow as a highlighter. Then finish it off with a clear lip gloss on the lips.
Where is a good place to start if you are new to beauty and want to learn how to do makeup?
I would recommend taking a class or setting up a private consultation with a professional artist to learn how to apply a natural everyday look. Then you have a solid foundation to build off.
Do you have any favorite products that really speak to the holiday season?
We have some great eye shadow palettes. The Gold Eye-Shadow Palette, the Cranberry Eye-Shadow Palette and the Mini Star Eye-Shadow Palette are out for holiday. My favorite is the Gold Eye-Shadow Palette.
What are your thoughts on natural versus glam?
I prefer dramatic looks in modern formulations, so products that are lightweight and natural looking but have a bold result. Ultimately it doesn't have to be this or that — you can have both.
If you are going to play up one feature, what would it be and why?
The eyes. I am actually here to teach a master class on eye makeup. I have a different technique than most when it comes to doing eyes. I like to blend lots of shades together to get a really dimensional shade.
---