Rami Malek, James Van Der Beek, Abigail Spencer toast stylist Ilaria Urbinati's Strong Suit collaboration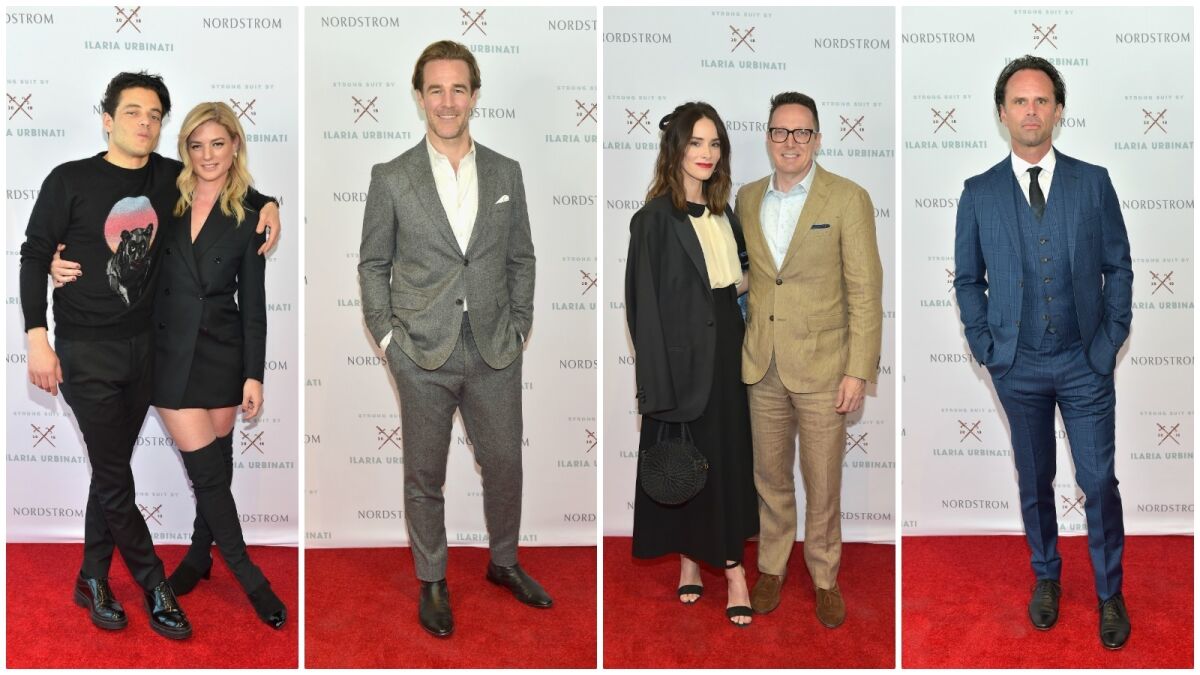 Celebrity stylist Ilaria Urbinati has made a career out of helping many a Hollywood man stand out on the red carpet, and Thursday night a handful of them — including Rami Malek and James Van Der Beek — returned the favor by turning out to toast her clothing collaboration with the Little Rock, Ark.-based Strong Suit label Thursday.
Hosted by GQ creative director-at-large Jim Moore and held at the Nordstrom Local space on Melrose Place, the cocktail party drew a constellation of stars including (in addition to the above), Thomas Middleditch ("Silicon Valley"), Walton Goggins ("Justified," "The Hateful Eight"), Abigail Spencer ("Timeless") and Shailene Woodley ("The Divergent Series") as well as an assortment of Urbinati's stylist brethren and sistren and, interestingly (given that it was a suit-line launch for another label) a fair number of folks who work with the biggest menswear brands on the red-carpet circuit (Ermenegildo Zegna and Giorgio Armani among them).
The capsule collection includes slim-fitting two- and three-piece suits (the former retails for $745, the latter $945) and blazers ($695) that Urbinati has designed with her caliber of clientele in mind (lightweight fabrics and unstructured jackets, for example) and tweaked with subtle '70s inspirations (slightly higher waists on trousers, slightly wider lapels) and spread-collar dress shirts ($125) that pop with just the right amount of pattern (think flowers, feathers, and a grab bag of tropical flora).
The Strong Suit by Ilaria Urbinati assortment officially launched on April 12 — in conjunction with the opening of Nordstrom's new New York City men's store — but the Thursday night fete marked its arrival at Nordstrom's Grove location, which is the only other bricks-and-mortar store that will stock it. (It is also available online at nordstrom.com.)
For more musings on all things fashion and style, follow me at @ARTschorn.
---