Tiffany & Co. announces Beverly Hills pop-up restaurant coming in May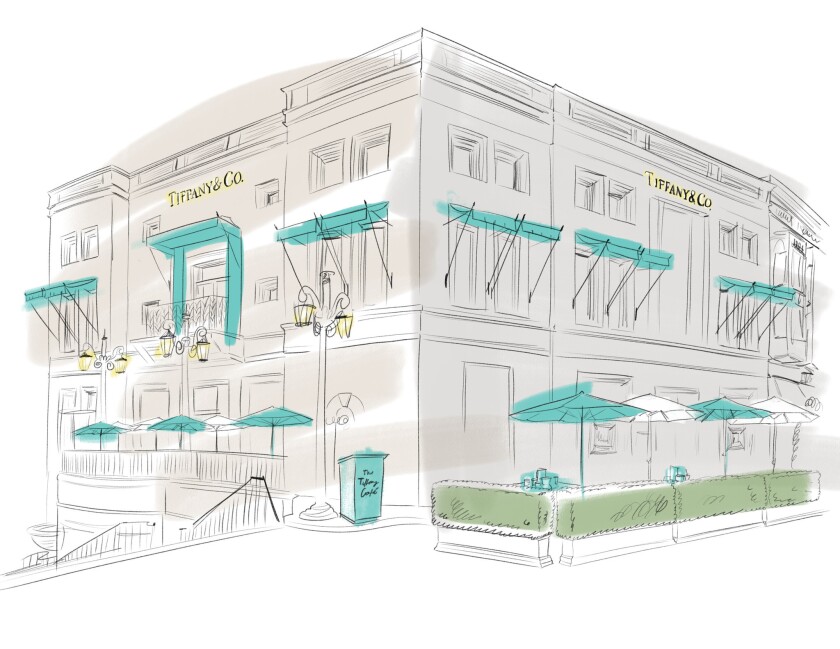 More of that iconic shade of blue synonymous with the New York-based jewelry house Tiffany & Co. is coming to Beverly Hills — just before Mother's Day next month.
Tiffany & Co. announced Sunday that it planned to open the Tiffany Cafe, an intimate eatery inspired by the brand's coveted blue boxes, for breakfast al fresco.
For the record:
3:40 PM, Apr. 21, 2019An earlier version of this story said Tiffany Cafe at Beverly Hills was the first eatery for the jewelry house outside New York. It's the first eatery for Tiffany & Co. in the U.S. outside New York.
According to a Tiffany representative, the Tiffany Cafe at Beverly Hills will open to the public May 4 and 5 for breakfast service only. The pop-up restaurant will be nestled on the outdoor patio of the Tiffany & Co. boutique next to an Instagram-worthy stop on North Rodeo Drive.
Table reservations can be made only through the Resy app, with 100% of seating proceeds purchased through Resy donated to charity.
Although open to the public only for two days in May, the pop-up restaurant is reminiscent of the Blue Box Cafe that opened inside the jewelry house's Fifth Avenue flagship store in New York in 2017. That popular eatery made it possible for people to have breakfast at Tiffany's. That's, of course, if they could get a reservation.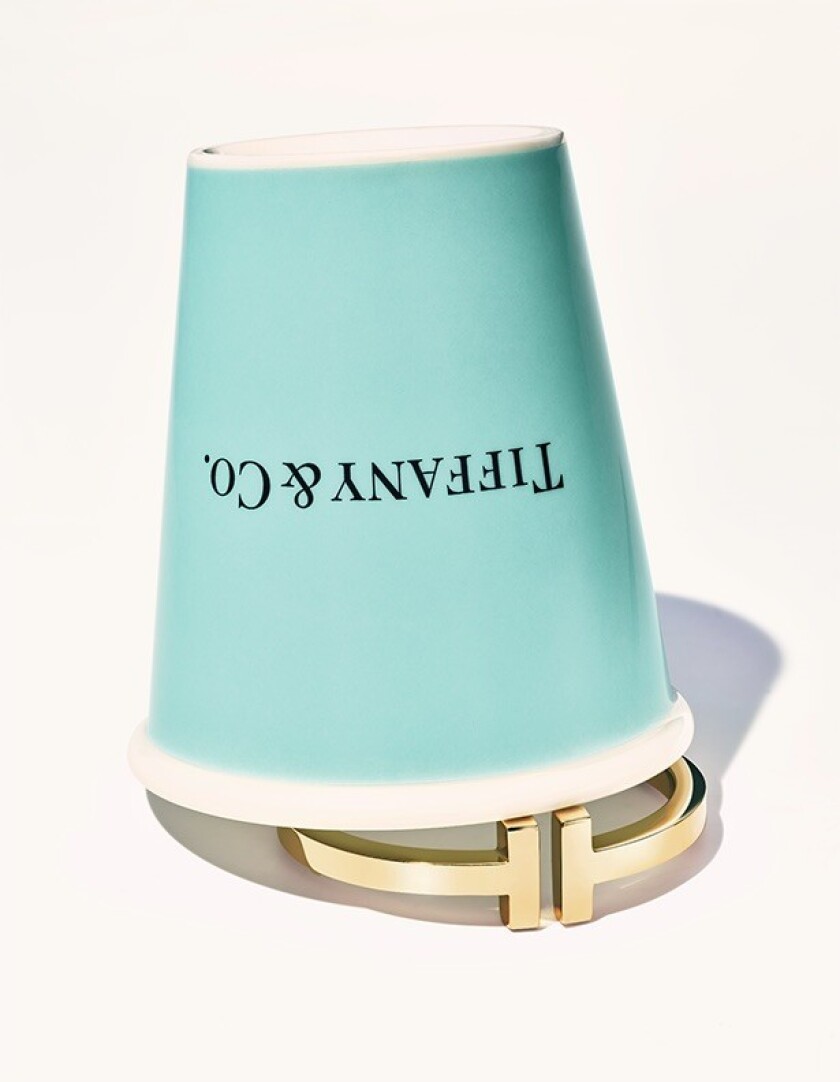 "Having the cafe at the store allows customers to, literally, step into the Tiffany Blue Box and be surrounded by the warmth, charm and service that lie at the heart of the brand," said Reed Krakoff, chief artistic officer for Tiffany & Co. "The Tiffany Cafe at Beverly Hills is more than a nod to a famous film. It's really a modern luxury concept that's both experimental and experiential — a window into the new Tiffany."
That experience includes a menu of what the brand is calling "American classics" and a refined take on signature New York dishes. Expect breakfast to be served on iconic dishware from the jewelry brand emblazoned with the company's logo, according to a brand representative.
Although it's scheduled for a brief run, the Tiffany Cafe at Beverly Hills marks the first eatery for the brand in the U.S. outside New York. The local outpost will seat 52 people and be infused with touches of the iconic Tiffany blue. Each table will have color-block bone tableware also splashed with the recognizable blue shade. Also, there will be a complimentary Tiffany & Co. coffee cart outside the boutique and Instagram-worthy moments during breakfast.
The Tiffany Cafe at Beverly Hills, Tiffany & Co. Beverly Hills store, 210 N. Rodeo Drive, Beverly Hills
For fashion news, follow us at @latimesimage on Twitter.
---