L.A. street style: Fashion moments at LACMA's 'Urban Light' installation
During its first 10 years here, the "Urban Light" installation at Los Angeles County Museum of Art has become one of the city's standout landmarks. After all, the display of 202 restored antique streetlamps by the late artist Chris Burden on Wilshire Boulevard offers tourists and locals Instagram-worthy moments so they can show off their latest fashion finds or say to the world, "Hey, I'm in L.A., baby!"
Last month, LACMA officials announced that, in celebration of "Urban Light's" anniversary, the incandescent lightbulbs in the installation had been updated to LED lights. The project was completed with support from the Leonardo DiCaprio Foundation. Although the upgrade was intended to cut back on energy use and greenhouse gases, it might, in turn, offer visitors a fresher glow for their photo ops.
We recently stopped by the museum to check out some L.A. street-style fashion. While there, we asked visitors to the outside light display a two-part question, "What's your favorite accessory or piece of clothing you're wearing, and why?" Here are some of their answers.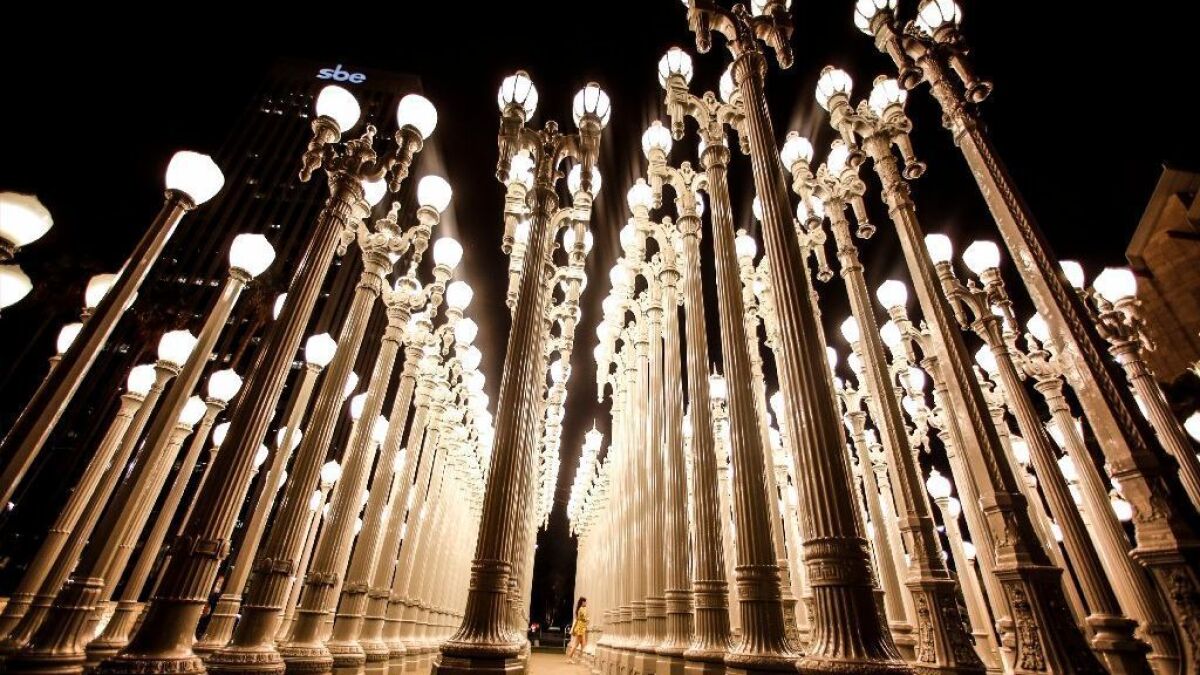 ---
"My military jacket. I used to be in the military, and this is part of my old uniform."
---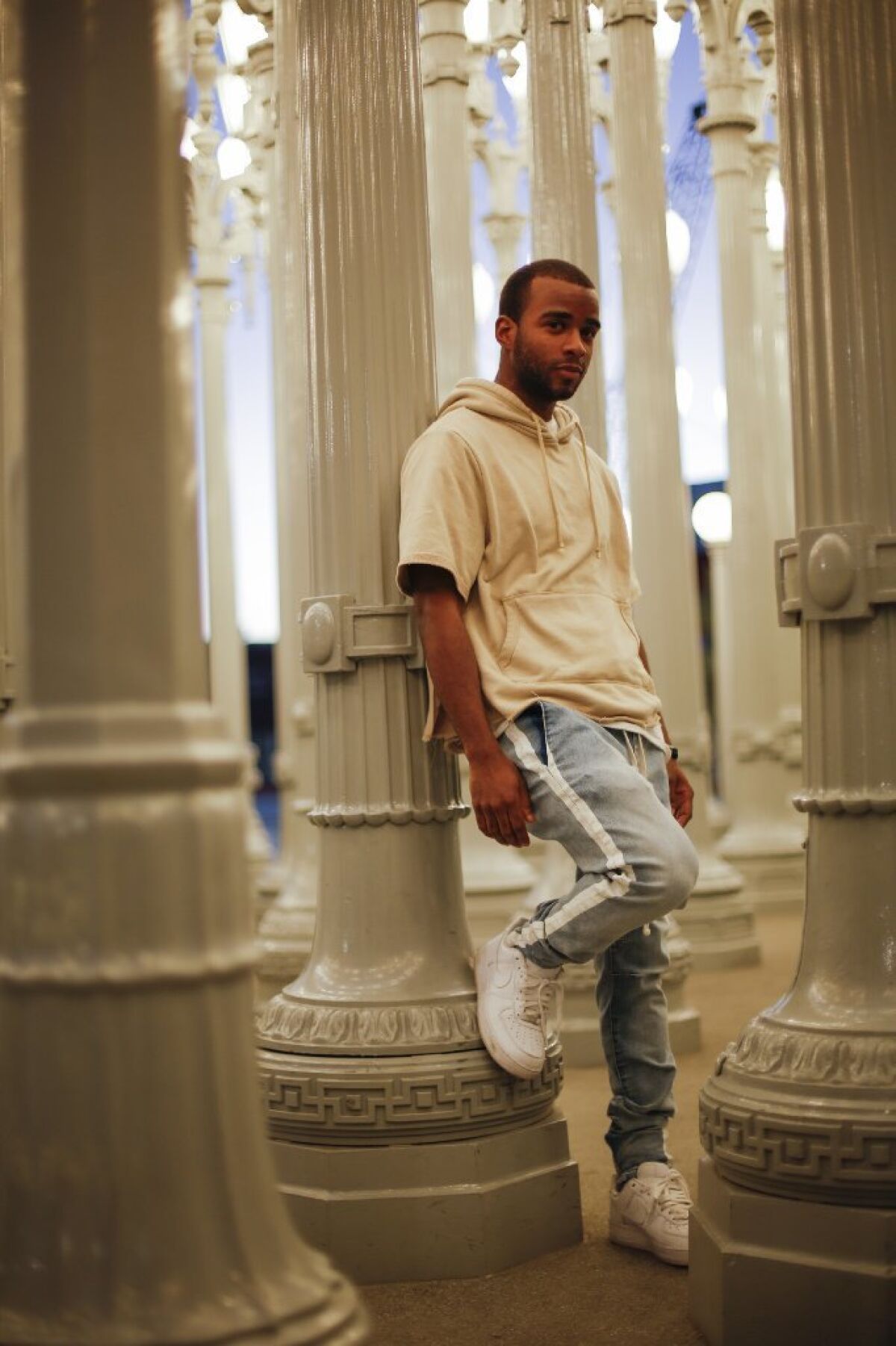 "That's a tough decision, but if I have to choose, then, my shoes. They are Nike Air Force 1s. To me, these shoes are understated, classic and chill. They also evoke a sense of nostalgia because I used to rock these as a kid but they also still look fresh and modern now."
---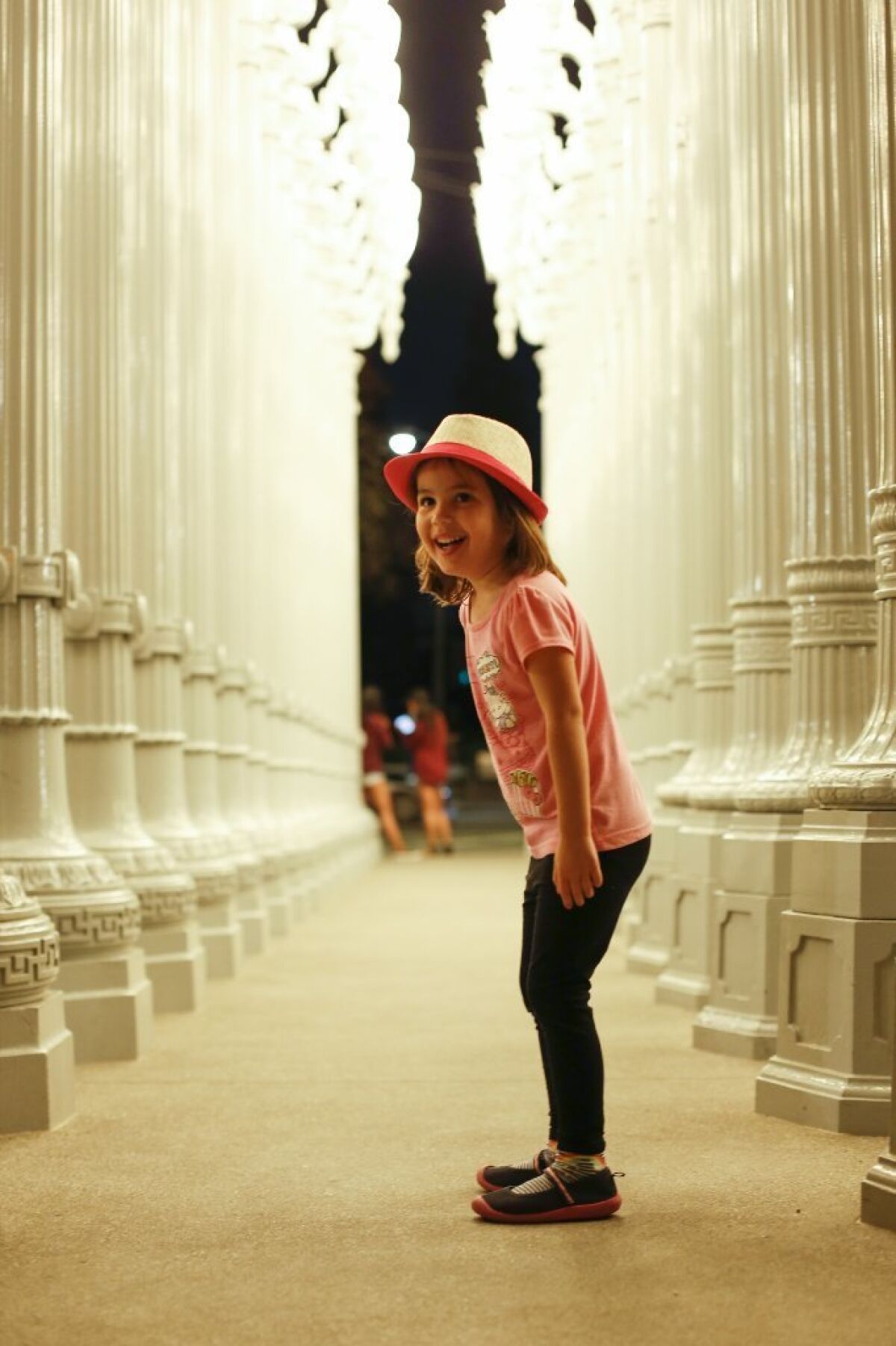 "My T-shirt because it has Hello Kitty on it. It is from Target."
---
"It would have to be the polo. I just got this two days ago. I love the coloring and the way it fits."
---
"My favorite thing would be my romper. I found it at the flea market and I love the bright colors and flower pattern."
---
"My necklace would have to be my favorite. It has my dad's police shield pendant on it. He was a police officer in Washington, D.C., and he passed away about a year ago."
---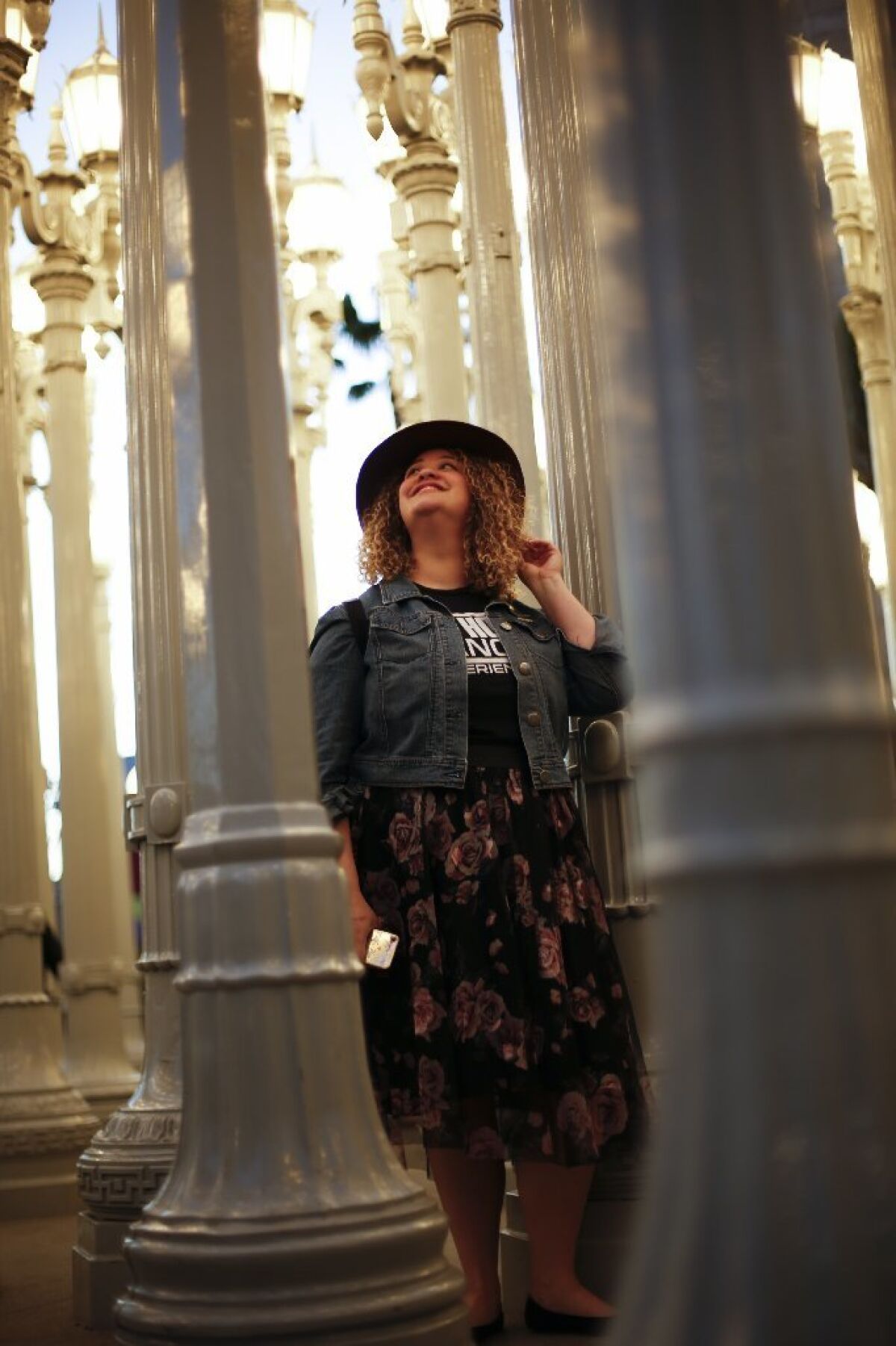 "The T-shirt I am wearing. It says, 'The Hip-Hop Dance Experience.' I kinda stole it from my roommate. It has no brand but I think it is really cool."
---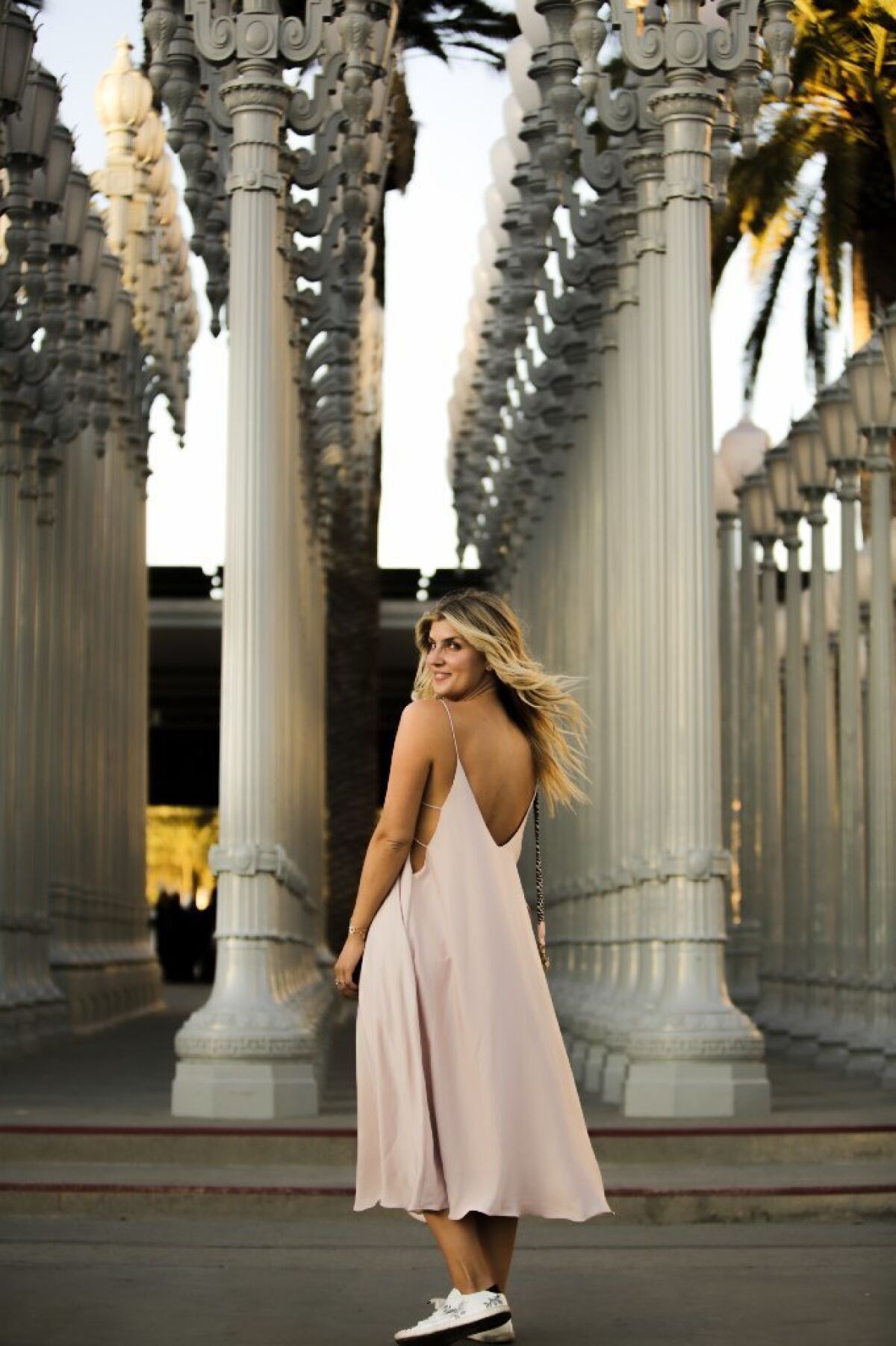 "Probably, honestly, these sneakers. I picked these up at Zara. Although L.A. people don't walk, I am from New York so I am walking everywhere despite the fact that people drive here. So I need sneakers to carry me through the day. Also, my bag is one my favorites. It is from Clare V. I love the pink color and the unique shape."
---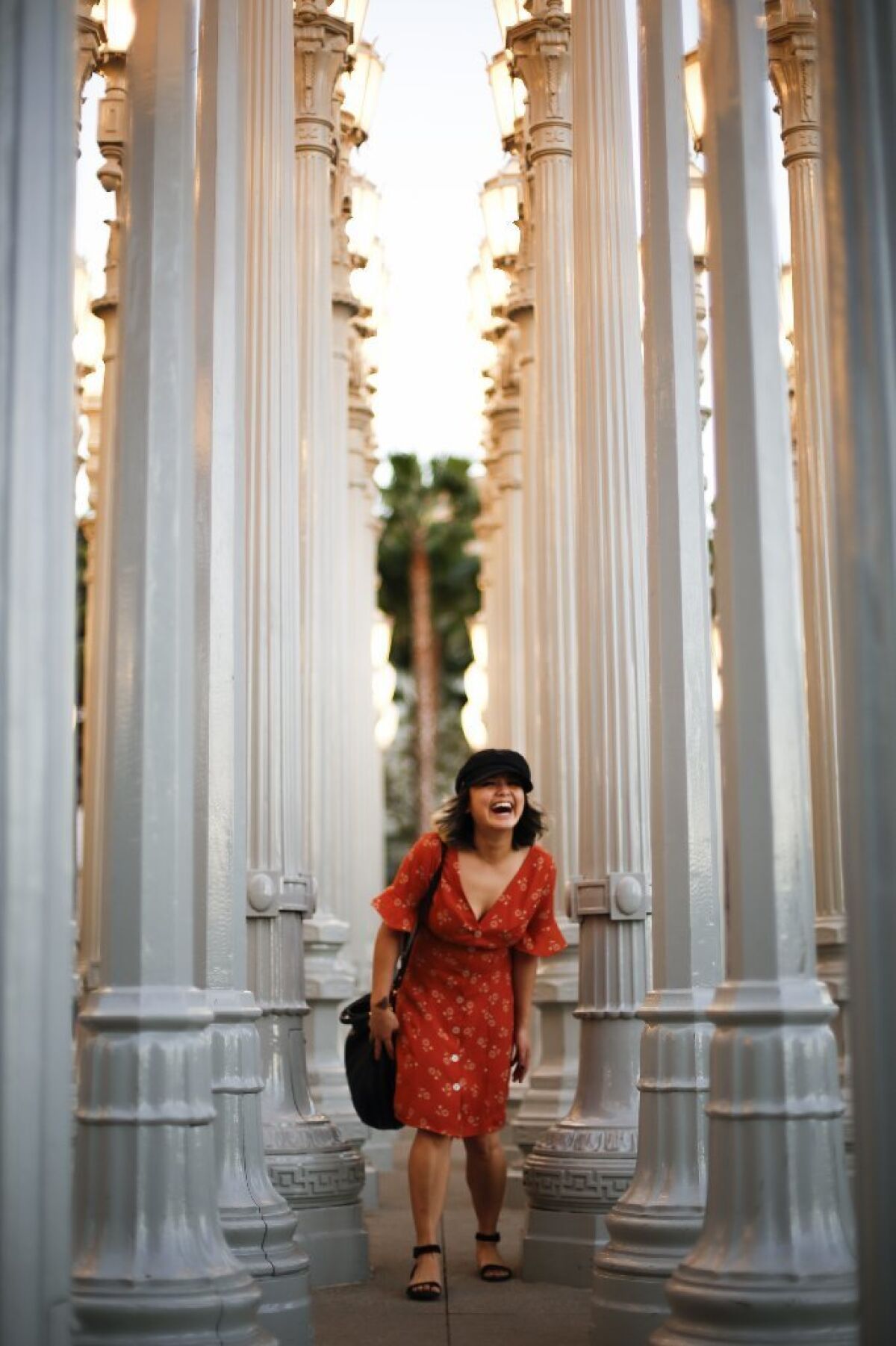 "My Fiddler hat, all the way. It is a great recycled trend that transitions so well from fall to spring. It is my favorite accessory right now, and I got mine from a brand called Brixton."
Get our L.A. Goes Out newsletter, with the week's best events, to help you explore and experience our city.
You may occasionally receive promotional content from the Los Angeles Times.