Meet makeup artist Vlada Haggerty, Smashbox Cosmetics' new 'lip editor in chief'
Lips are a common theme in makeup artist Vlada Haggerty's life. On a spring afternoon, Haggerty's outfit includes a prim blouse punctuated with a lipstick-shaped pin on her collar and black block-heel sandals with large red lip designs across the top of each foot. And how could you forget the makeup artist's own lips, which are painted in an orange-and-red ombre pattern?
Born in Ukraine, Haggerty, 32, moved to Los Angeles at the end of 2014 to pursue her makeup career. During her downtime looking for work as a freelancer, she began experimenting with lip art on herself. After posting images of those creations on Instagram, she noticed an uptick in "likes" and followers and, shortly thereafter, her full-blown career in makeup (with a strong focus on lip art) was born. Her Instagram feed (boasting more than 720,000 followers) is now heavily populated with pictures of whimsical and eye-catching lip art she created — arguably they are her claim to fame as a makeup artist and beauty influencer.
Since her early days experimenting with makeup, Haggerty's status as an influencer has been cemented by collaborations and projects with Disney Style, Covergirl and, most recently, Culver City-based Smashbox Cosmetics. Haggerty is Smashbox's "lip editor in chief," consulting on the brand's lip products and launches and creating lip art with Smashbox's newest lipsticks and glosses.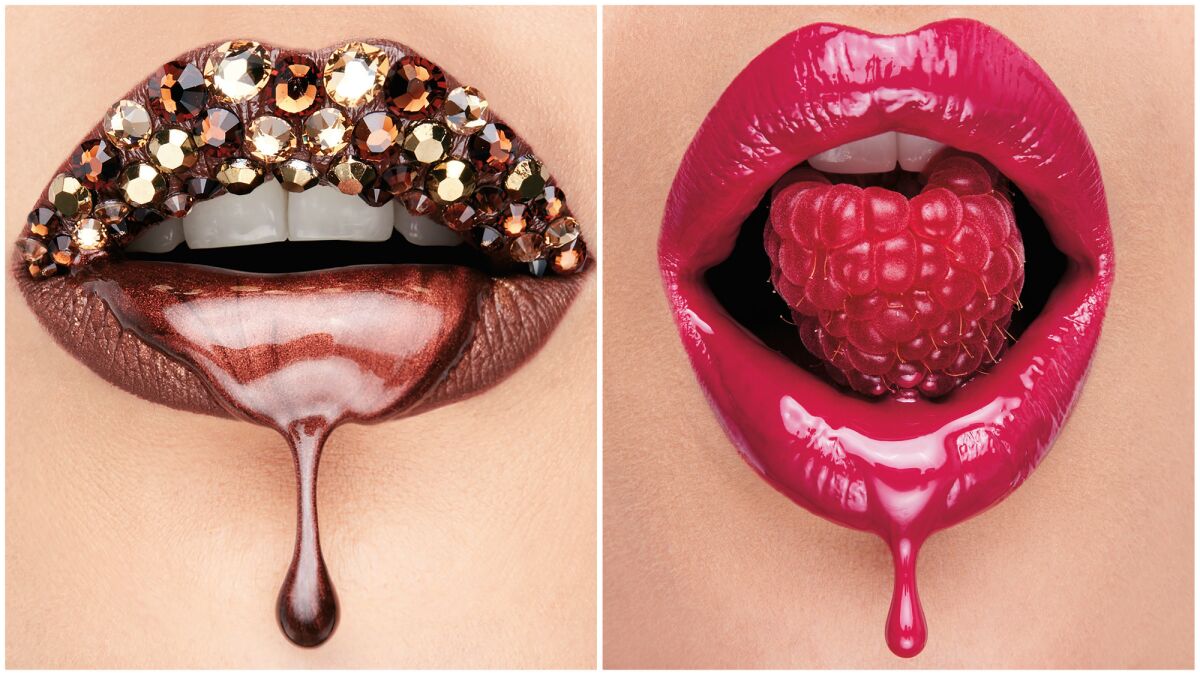 ---
Her lip gloss is popping
A recent collaboration between Haggerty and the cosmetics brand, in which she designed and applied Smashbox Be Legendary lip pigment and 6.5 carats of jewel designer Zoë Chicco's diamonds on a model's lips, resulted in what is now considered the most valuable lip art in the world (valued at $26,500), according to the Guinness Book of World Records.
"Vlada's artistry helped us take the product to the next level," says Lori Taylor, Smashbox's global pro lead artist, about the partnership with Haggerty for the launch of the Be Legendary lip line. "The product[s] needed to be showcased in a way that not only reflects how they look on the lips, but also speaks to how they make the wearer feel once they are applied."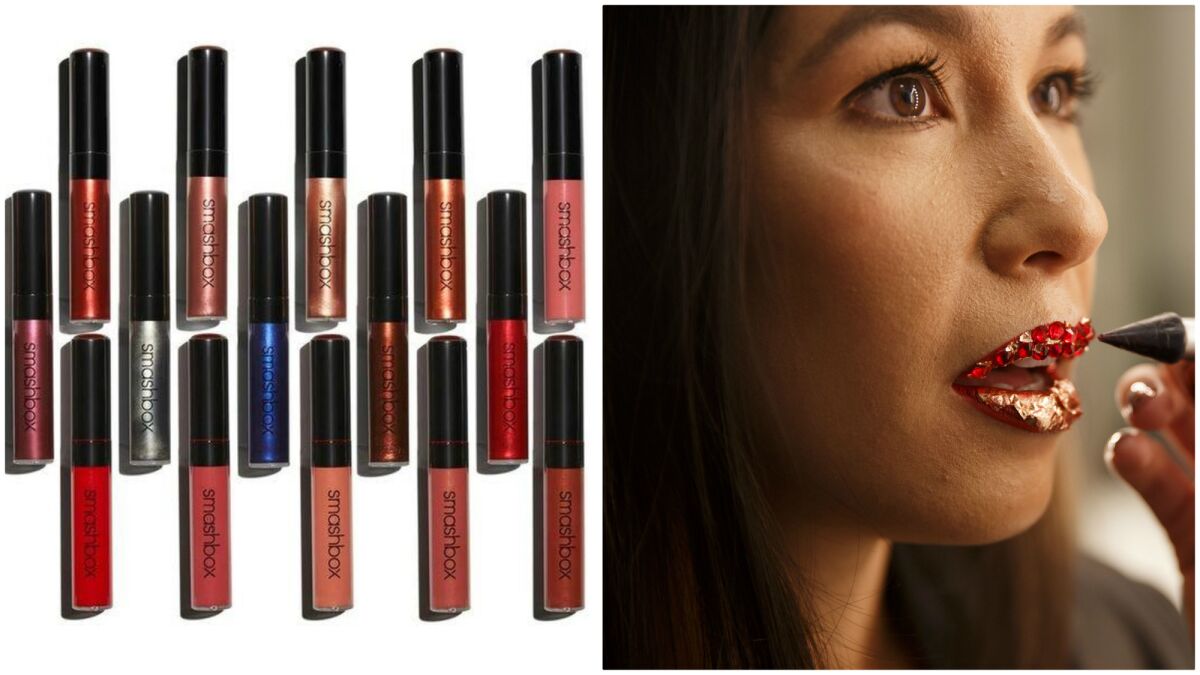 ---
The Jenner debate
Haggerty has mastered conveying the texture of the lip products she uses primarily through a self-taught technique she calls "the drip." Scroll her Instagram and it's hard to miss the images of gloss hanging from a bottom lip in mid-drip. It's another signature for the makeup artist and an aspect of her art that became controversial after the logo for reality star and beauty entrepreneur Kylie Jenner's Kylie Cosmetics brand bore a striking resemblance to Haggerty's drip motif.
Jenner also came under fire on social media at the end of last year after an image used promoting her cosmetic line's holiday collection appeared to be too similar to an image created by Haggerty, in which a model's gold-dipped fingers are covering her face, leaving a bold pair of berry-stained lips to show.
On social media, Haggerty's followers were quick to point out the similarities, and soon the issue became headline fodder on entertainment and fashion websites.
"I was just so shocked, especially after I started seeing [the images] in all the magazines," Haggerty says. She hesitates to divulge specific details on the matter but says, "Everything has been worked out." She says she has learned from the situation, becoming savvier about protecting her work and encouraging others to do the same.
"I encourage people to speak up because it happens every single day," Haggerty says. "People who are going through this often ask me what they can do, and I usually just give them advice and connect them with the right people. I feel like we should all speak up because artists get ripped off all the time, unfortunately."
Several calls and email messages to Jenner's publicist seeking comment this week weren't returned.
---
Finding inspiration
The Jenner-related issue doesn't appear to have deterred Haggerty from continuing to populate her already prolific Instagram feed with striking lip art. She says she gets her inspiration from sources such as food and the color of the cosmetics she uses.
"I love Hobby Lobby in Burbank for ribbons, feathers, beads and chains," she says about the local spots she frequents for lip art accessories. "The store is also great for makeup artists just starting out because everything is so cheap. You can play around, and if you mess up, it's not such a big deal."
From the start of her time in L.A., Haggerty has played around with painting her own lips in motifs that often appeared more dreamlike than what someone might apply for a date night. All of those hours spent experimenting with the creative potential of makeup and dreaming about what's next have paid off.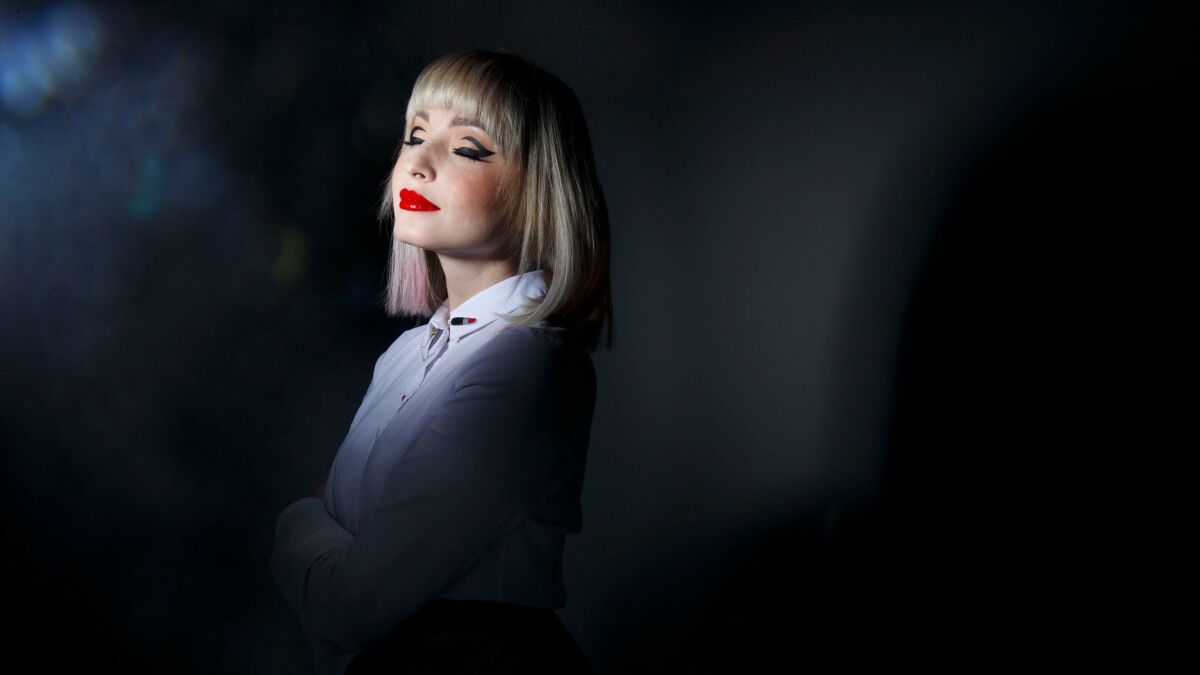 ---
For fashion news, follow us at @latimesimage on Twitter.
ALSO
Opening Ceremony, Wiz Khalifa to headline Made L.A.'s sophomore outing June 9 and 10
William Murray Golf is full of random, unexpected delights – just like Bill Murray
Why is Mr Porter serving up palm trees and surf vibes? To celebrate California style