After its $1-billion facelift, Westfield Century City awaits last-minute holiday shoppers with high-end everything — and a few bargains too
That the revamped Westfield Century City was envisioned as a series of walking streets and gathering places could also make it the kind of place where you can check off those last few people on your holiday shopping list.
The sprawling Los Angeles shopping center at 10250 Santa Monica Blvd., which received a makeover to the tune of $1 billion, was created as a community hub, according to a Westfield executive, but also to serve time-starved, on-the-go people.
"We had to think about the influence of the internet, lifestyle and how people shop," said David Ruddick, Westfield's executive vice president of leasing. "It's nicely positioned near Melrose Avenue and Robertson Boulevard, the Beverly Center, Rodeo Drive, which all have their own personalities but also their size limits."
Westfield Century City is also about retail innovation — a concierge can direct you to where to go to buy whatever is on your list; a luxury Private Suite for shoppers provides the sort of access and attention that only celebrities usually get. (The suite is $1,500 a day to use and half that price for members of Private Suite at Los Angeles International Airport.) Also, two of the shopping center's department stores, Bloomingdale's and Nordstrom, offer complimentary personal shopping, and a slew of new stores have opened in recent months offering something at every price point.
Before you go, you might want to sign up for the Smart Parking service, which will recognize your license plate, then charge any parking fees via an app, and therefore, there's no need to rummage for a lost parking ticket. That's one less thing to worry about, especially if you're holiday shopping at the last minute.
---
Handmade luggage
For the person who has everything, consider giving bespoke luggage from New Zealand brand Rodd & Gunn. The pieces are handmade from Australian crocodile and are designed to last a lifetime. The Roxburgh briefcase is $12,500; the weekender bag is $17,500. www.roddandgunn.com/us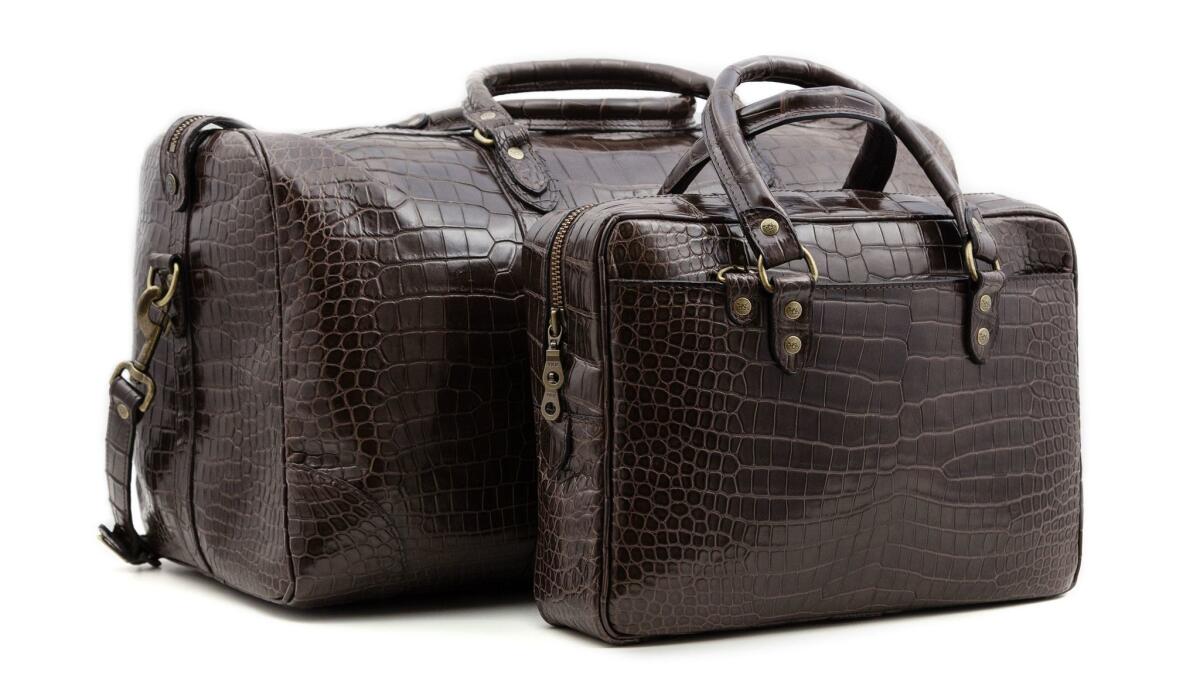 Cool in the shades
The full range of luxury Sama Eyewear is available at a 1,100-square-foot retail space whose interior was designed by celebrity jewelry designer Loree Rodkin. The extensive line is known for its technical materials at one end and its focus on precious metals at the other. For the holidays, look for 24-karat frames with liquid gold vapor lenses, priced from $690 to $990. samaeyewearshop.com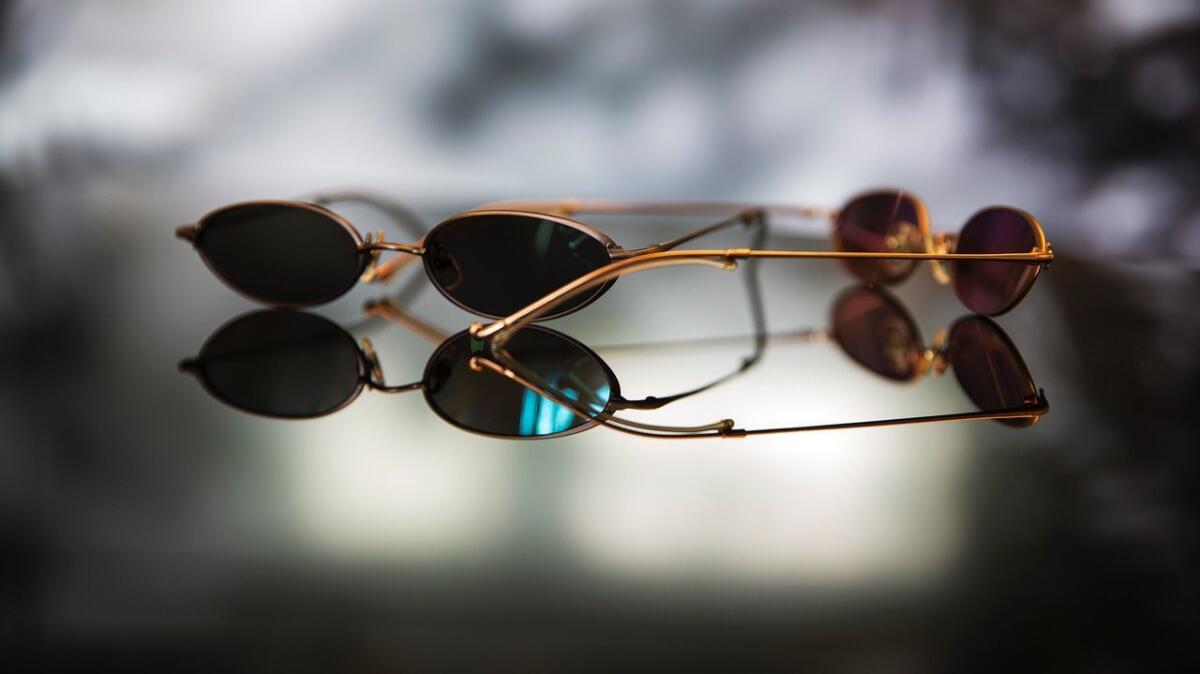 'Star Wars' with sparkle
For the design-savvy "Star Wars" fanatic in your life is this crystal BB-8 from Swarovski, with 226 sparkling facets, less than 2 inches tall. (Darth Vader, R2-D2, C-3PO also available.) The BB-8 is $129. www.swarovski.com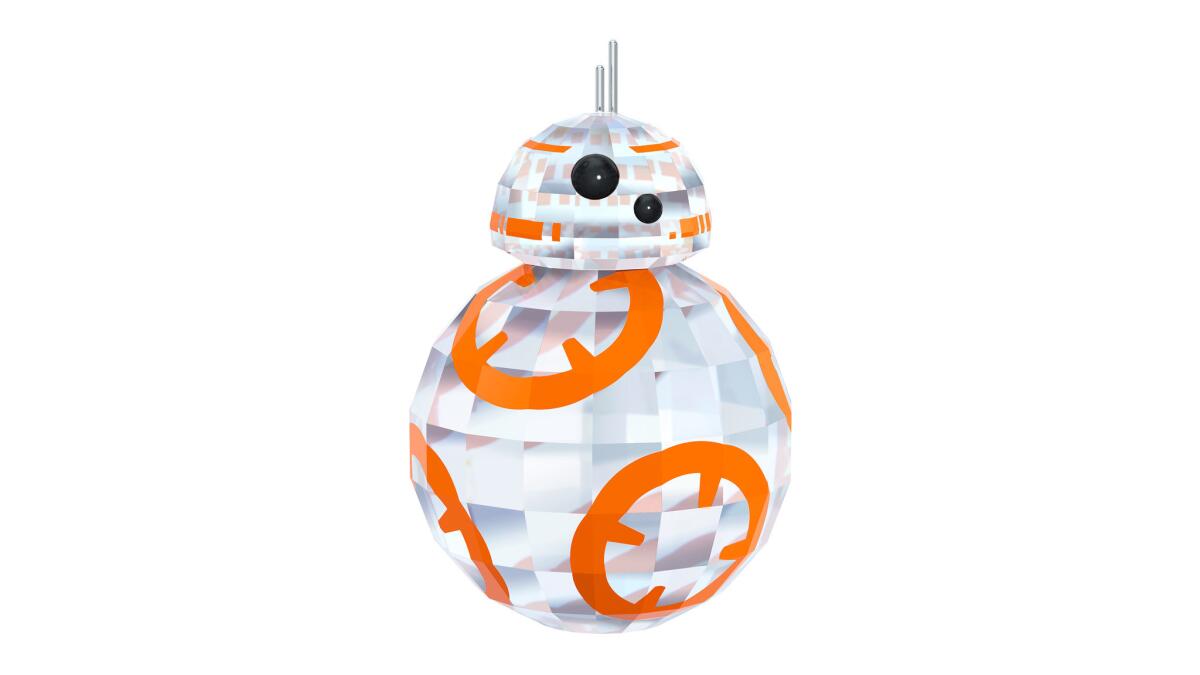 When in doubt, go with chocolate
It's almost impossible to disappoint with a gift of chocolate. Compartés, with its hand-plastered emerald green walls and a marble-and-brass showcase housing 1,500 bars of the stuff, is a chocolate treasure trove. Among the offerings are its signature flavors such as lavender violet, churros and milk, and caramelized green pistachio, as well as chocolate-dipped fruit. The 20-piece Holiday Truffles Collection starts at $59.95. compartes.com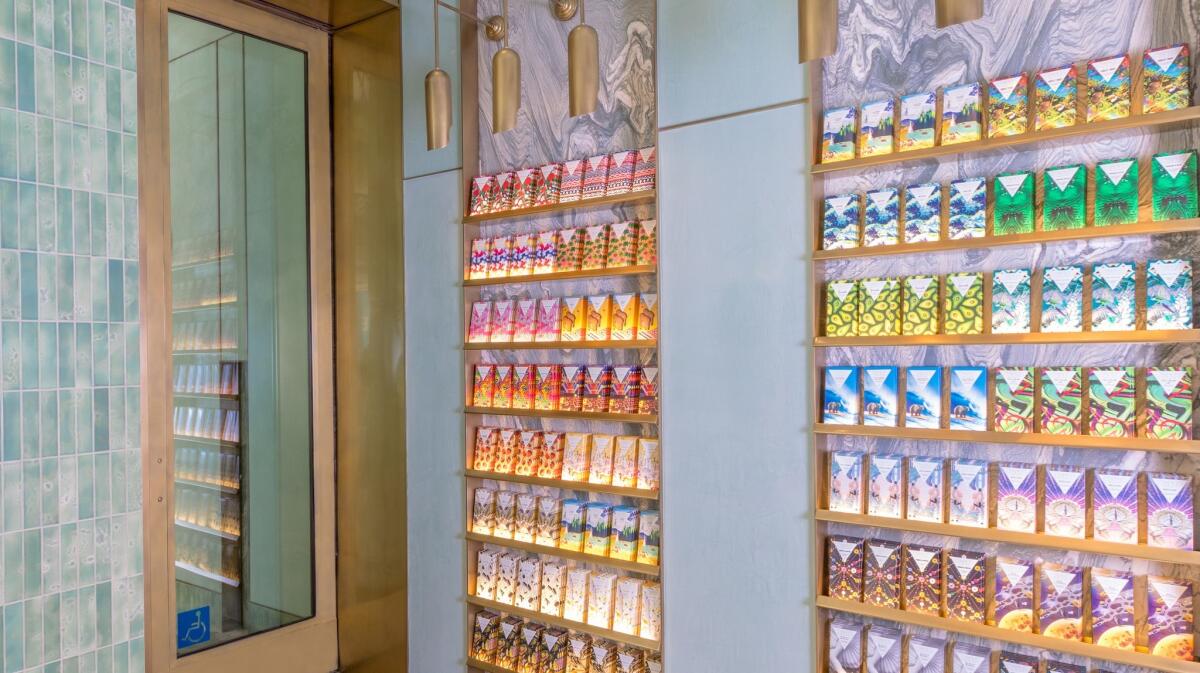 Pretty journals
For around $25, Papyrus sells pretty notebooks — an embossed peacock feather, floral or butterfly journal — or for $50 a black Italian suede-covered version. Check out the store's eco-friendly gift-wrapping paper while there. www.papyrusonline.com
Seize the necklace
Check out the inspirational "Carpe Diem" necklaces from Monica Rich Kosann, who has made the locket necklace cool and modern. Highlights from the collection for the holidays include a sterling silver necklace charm with an engraved "Carpe Diem" at $585; the 18-karat version is $3,450. www.monicarichkosann.com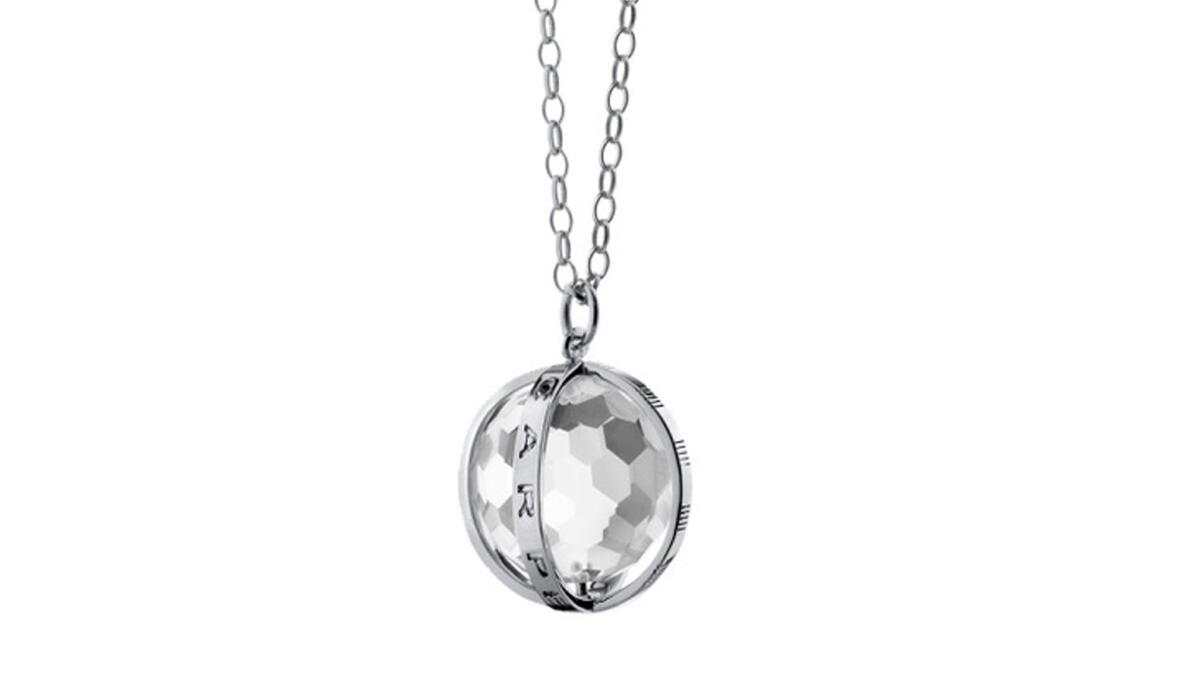 Make a splash
Workout buffs say they can never have enough fitness clothes. Seafolly addresses this subject with a range of vibrantly patterned swim and athletic gear. This crop top and legging comes in a Palm Beach-inspired motif. The top is $102, and leggings are $112. www.seafolly.com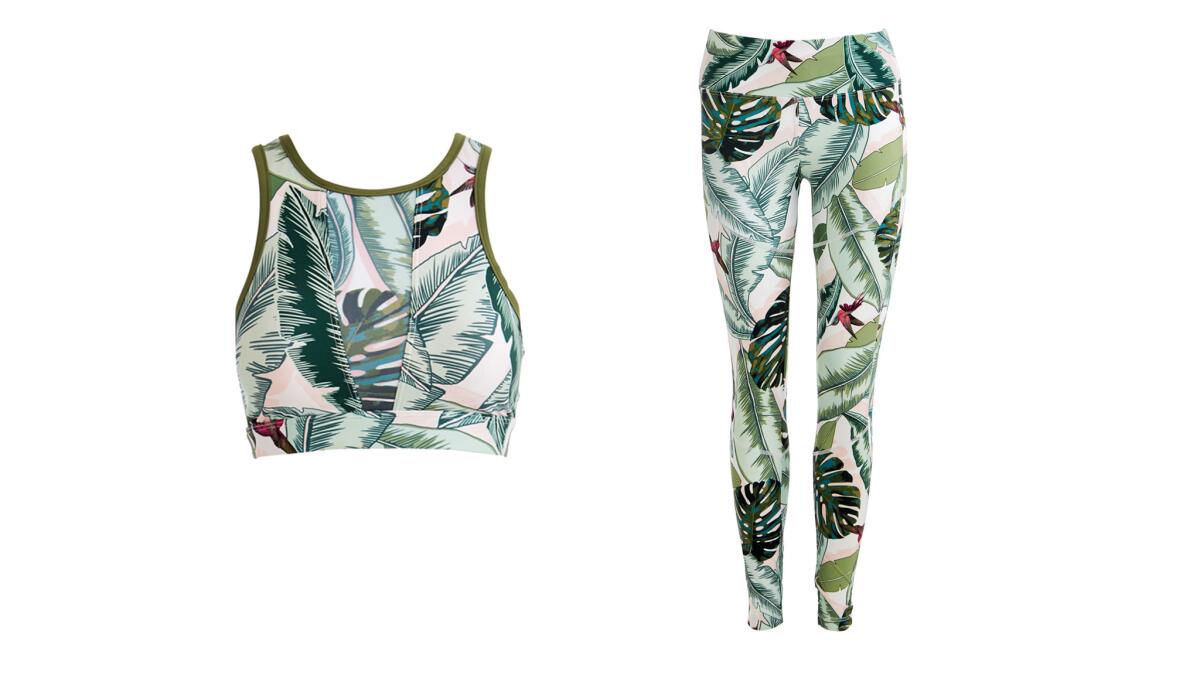 $50 makeup lesson
Between now and Jan. 1, for a $50 minimum purchase, an in-store makeup artist will spend 50 minutes on a private, full-face makeup lesson at beauty boutique NYX. Customers can choose from one of the brand's "Haul-iday" looks; among them Snow Globe Diva or Metallic Spirit. The brand is known for its well-priced, on-trend makeup palettes. www.nyxcosmetics.com
Say, 'Spa'
A spa treatment from noted natural French brand Caudalie won't go unappreciated. The 900-square-foot boutique and spa was designed with the brand's Bordeaux vineyard roots in mind. (The heart of the product line is antioxidant-rich grapes.) Options include the Premier Cru Facial, an anti-aging treatment for $140. us.caudalie.com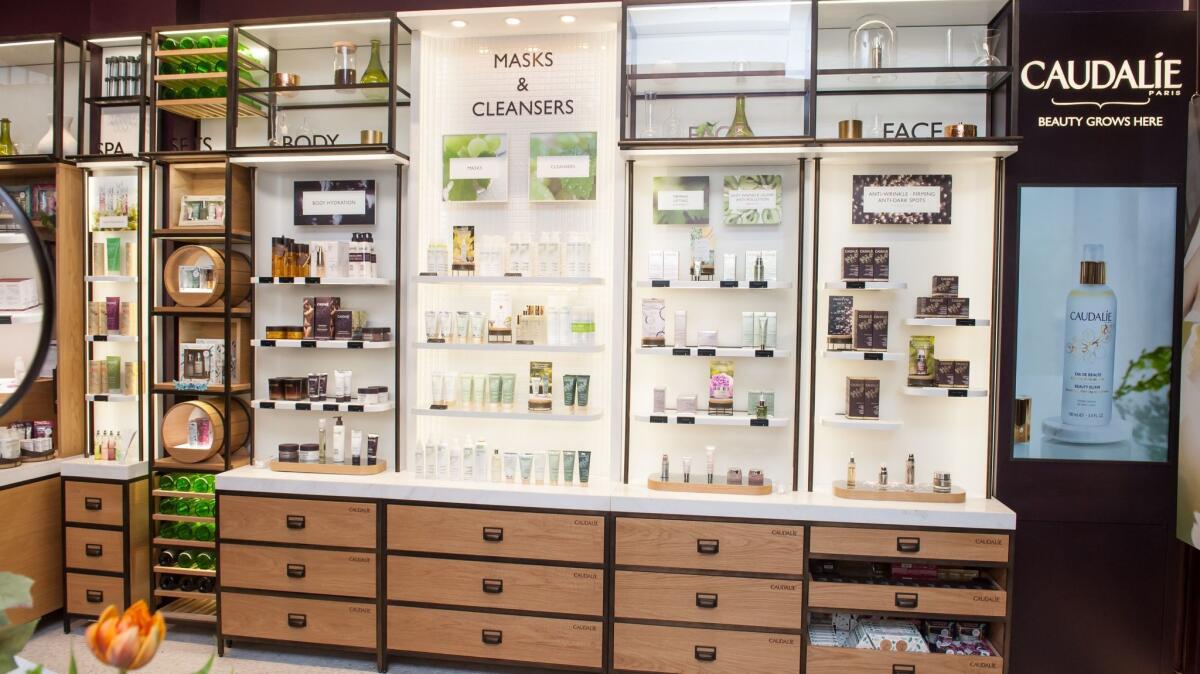 For fashion news, follow us at @latimesimage on Twitter.