Puma names Jay-Z president of basketball operations
Jay-Z will have an executive position at Puma.
The artist and entrepreneur has joined the sports brand as president of basketball operations and will work on player signings, product design and marketing strategy.
The appointment came on the same day that Puma said it was relaunching its basketball division. It hosted an event in Brooklyn with former New York Knicks legend Walt "Clyde" Frazier, who was honored with a lifetime Puma contract.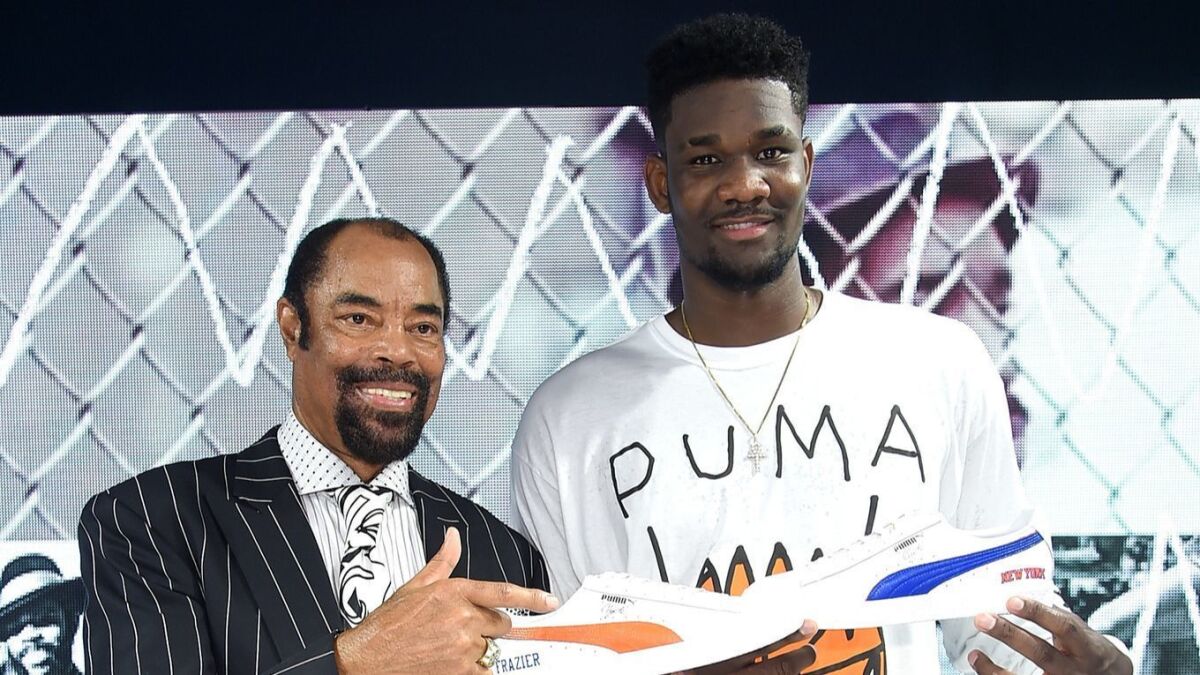 This relaunch comes shortly after Puma signed Deandre Ayton, Marvin Bagley and Zhaire Smith to its basketball roster. Ayton is predicted to be the number-one pick at this Thursday's NBA draft and Bagley's deal is one of the biggest rookie shoe deals since Kevin Durant signed with Nike in 2007. Vince Carter was the last NBA player Puma endorsed in 1998.
In his new role, Jay-Z will influence which players Puma works with in its basketball division and how the brand develops aesthetically. Roc Nation, Jay-Z's entertainment company, has worked with Puma before on different sneaker releases including Jay Z's 4:44 Clyde sneaker that had a limited release at Kith, and Emory Jones' two-shoe collaboration that was released last February. Big Sean, Yo Gotti and Rihanna, who are all Roc Nation artists, have collaborated with Puma on product as well.
To solidify the relaunch into basketball, Puma also released 73 limited-edition pairs of Walt Frazier Clydes at the Puma Hoops HQ, located at 162 Flatbush Avenue in Brooklyn. Frazier has had a long history with the brand. He had what Puma said was the first endorsed sneaker in 1973.