Cheese snob visits Sam's Club, finds grès d'Alsace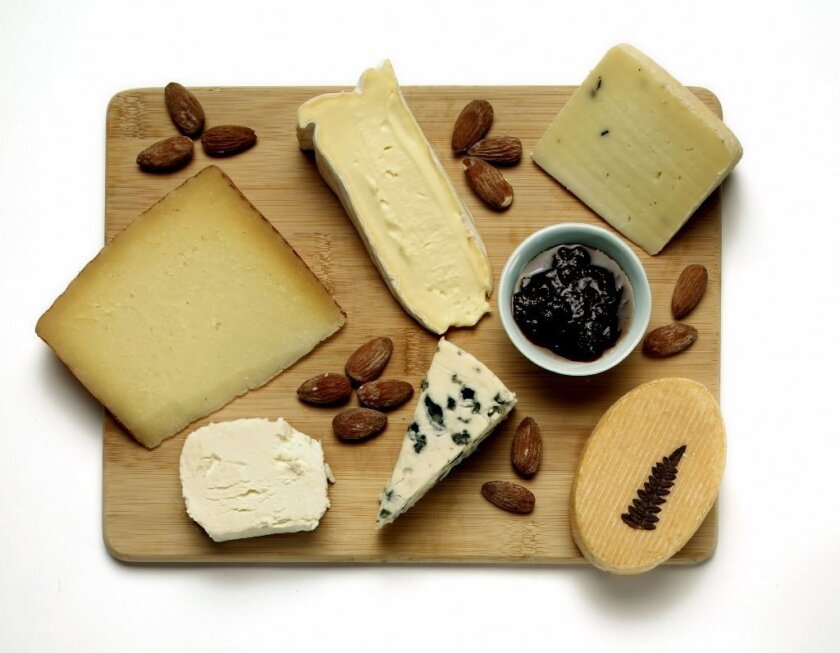 A cheese snob walks into a Sam's Club.... It sounds like the start of a joke, but I was on a serious mission.
Like lots of other cheese fans, I like to support the small neighborhood shops with the best selection of hand-picked cheeses at peak ripeness, coddled and cared for by a team of enthusiastic cheese-heads.
But Sam's Club, the No. 2 warehouse club operator behind Costco, has touted its cheese offerings (part of its expanded food department) and I wanted to know what was what. Could there be great cheeses at great prices in what I pictured as aisles of so many shrink-wrapped chunks o' cheddar?
Well, yes indeed. On a recent visit to the Sam's Club in Torrance, cheese finds included: the soft, oozy, mild French double-cream Fromager d'Affinois, soft-ripened Camembert, 4-year-old cheddar, Parmigiano-Reggiano, Laura Chenel chevre, Societe Roquefort, Manchego, Stilton, Istara Petit Basque, espresso-rubbed BellaVitano from family-owned Wisconsin cheese maker Sartori Cheese Co., a d'Affinois with truffles and a firm Italian sheep's milk cheese with truffles too.
"We carry 45 to 50 cheeses at a time, both domestic and imported, and rotate them every three months," says Jim McGrath, Sam's Club director of gourmet deli and cheese, or "chief fromagier." McGrath, recently inducted into the International Cheese Guild, says he travels France, Italy, Holland and the U.S. searching for cheeses.
And, Epoisses lovers, the stunner among its selection: a small oval (roughly 4 ounces, about the size of a fancy hand soap) of a washed-rind cheese called grès d'Alsace, as stinky as Epoisses or a good Muenster. Its orange-pink rind is decorated with a small fern leaf or two, and its interior is rich and unctuous, the kind of cheese whose top you could trim off and stick a spoon into. At Sam's Club. Who knew?
And as for the price -- most of the cheeses in the selection pictured above cost less than $15 a pound. Toss in a 10-ounce jar of fig jam for $5.98 and three pounds (!) of roasted almonds for $12.98 and there's your holiday cheese board.
Cheese plate tips:
"Something old, something new, something stinky, something blue," says McGrath. Choose at least one each of cheeses that are aged (such as aged cheddar or Gouda), a fresh (chevre), a stinky washed-rind (Epoisses or Vacherin Mont d'Or), and blue (Roquefort or Stilton).
Include a variety of textures. A firm cheese such as Manchego or Parmigiano-Reggiano and a soft cheese such as Camembert or Brillat-Savarin.
And a variety of flavors: select cheeses made from different types of milk (cow, goat, sheep).
Serve at least one familiar cheese.
ALSO:
Poutine at McDonald's? Yes, but only in Canada
Easy dinner recipes: three sandwiches for grilled cheese lovers
Openings: Petrossian at LAX, Fig & Olive in OC, Bo Nuage on Melrose
---
Get our weekly Tasting Notes newsletter for reviews, news and more.
You may occasionally receive promotional content from the Los Angeles Times.