Easy dinner recipes: 17 great summer slaws that come together in minutes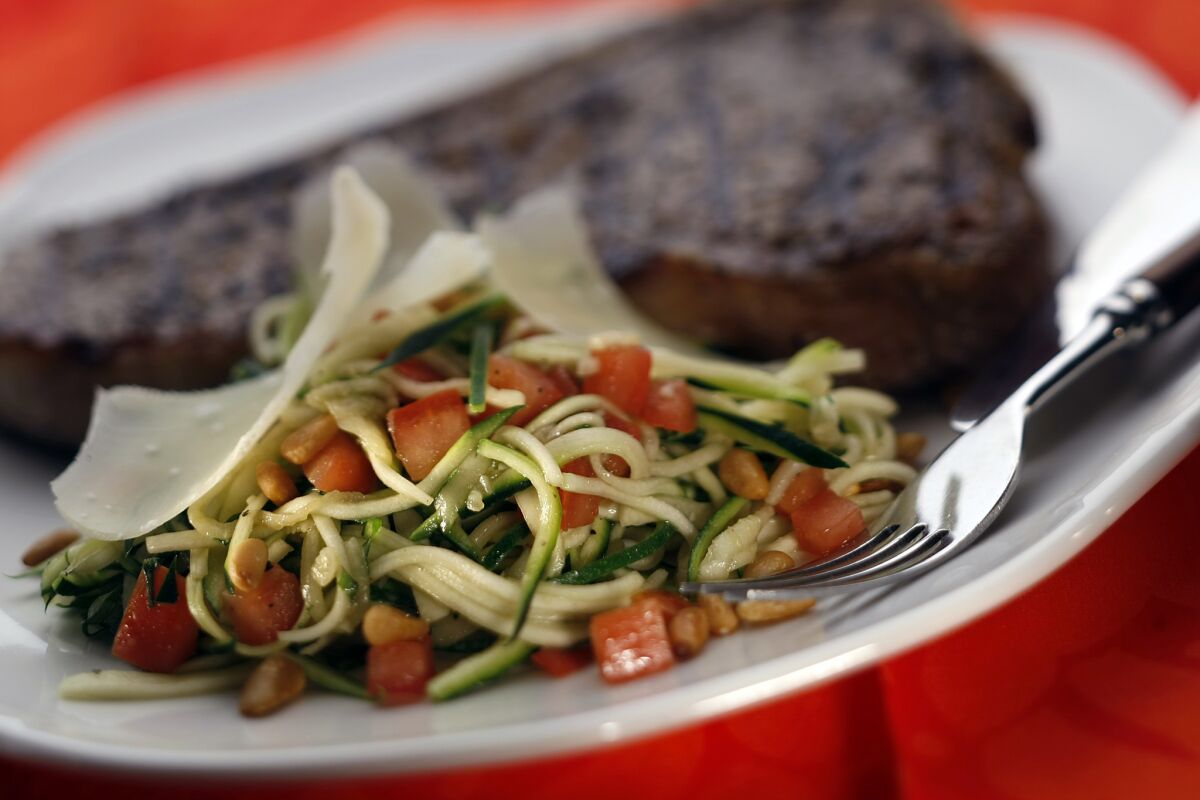 When you want a bright and refreshing dish for summer, it doesn't get much better than slaw. Crisp and cool, it's the dish to turn to as the weather turns hot. Made with just a few ingredients, slaws are straightforward and simple. And they're fast and easy to assemble -- no cooking required.
When you think slaw, you might think cabbage, or maybe you've even gone so far as to try slaws made from broccoli or carrots. But there's a big wide world of slaw possibilities out there, particularly in the summer, when so much produce is at its prime.
And even though the options might sound endless, slaws are essentially simple things: Take a main ingredient cut into shreds, dress it lightly with something tangy, and finish it with the little touches that add color and crunch.
Whether you're a fan of bell peppers or zucchini, fennel or celery root, spiced curry or tangy yogurt, we have 17 creative recipes for you. Fix the recipes as they're written or use them as a springboard for your own interpretations. The options are practically endless! Check out the recipe for zucchini slaw below. Toss it with colorful tomatoes and toasted pine nuts, and dress it with a simple sherry vinaigrette; it comes together in only 25 minutes.
ZUCCHINI SLAW
Total time: 25 minutes | Serves 6 to 8
2 pounds zucchini (about 6 small or 3 to 4 medium)
4 plum tomatoes, seeded and diced into 1/4 -inch pieces
1 teaspoon minced garlic
1/4 cup sherry vinegar, or to taste
2 tablespoons best-quality olive oil, or to taste
1/2 teaspoon salt, or to taste
1/4 teaspoon pepper, or to taste
8 large basil leaves thinly sliced
1/2 cup toasted pine nuts
Shaved Parmigiano-Reggiano for garnish
1. Trim the ends from the zucchini and cut them crosswise into 3-inch pieces. Julienne the pieces down to the core (discard the seeded core); then place the julienned strips into a large bowl.
2. Gently stir in the tomatoes and garlic, then stir in the sherry vinegar, olive oil, salt and pepper, tossing to evenly coat. Taste the slaw and adjust the flavor and seasoning as desired, then stir in the basil. The slaw can be made up to this point up to 3 hours in advance and stored, covered, in the refrigerator. This makes about 7 cups slaw.
3. Just before serving, stir in the pine nuts. Serve the slaw with a few shavings of Parmigiano over each portion.
Each of 8 servings: 112 calories; 3 grams protein; 6 grams carbohydrates; 2 grams fiber; 9 grams fat; 1 gram saturated fat; 0 cholesterol; 159 mg. sodium.
Love cooking as much as I do? Follow me @noellecarter
---
Get our L.A. Goes Out newsletter, with the week's best events, to help you explore and experience our city.
You may occasionally receive promotional content from the Los Angeles Times.