Flashback Friday: Four classic craft beers still worth drinking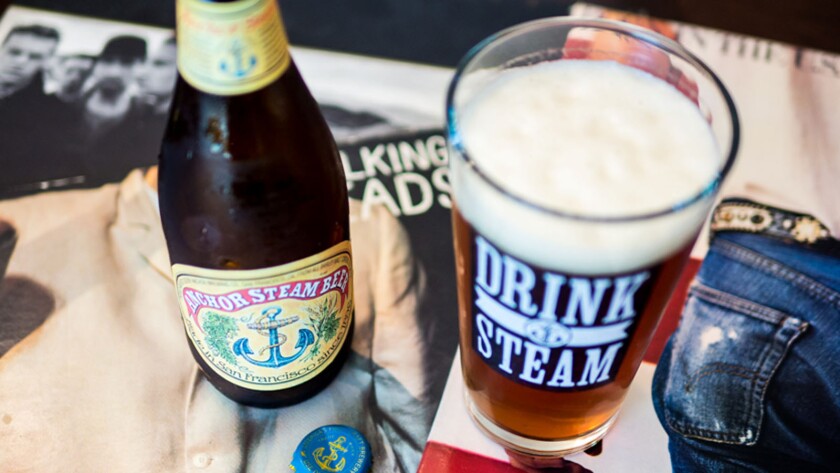 Everything old is hip again. From music to fashion, it seems like the late '80s and early '90s are back in full force, so why not celebrate the throwback vibes with some of the original American craft brews? IPAs, saisons and funky sour beers might be the current fashion in craft brewing, but some of the first craft-brewed suds -- back when they were called microbrews -- can still hang with the flavorful brews of today. Here are four beers still worth drinking.
Anchor Steam
Way back in 1965, Fritz Maytag bought a controlling interest in the floundering Anchor Brewery. The San Francisco brand had been making beer since 1896, and under Maytag's guidance, the recipes and processes were improved and the new flagship Anchor Steam was relaunched in 1971. Anchor argues that it was the first American craft beer, and the brand is iconic -- even if you don't buy the marketing copy. The California common style is practically defined by Anchor Steam, and the cool-fermented ale has the distinct evergreen punch from plenty of the Northern Brewer hops balanced against a lightly toasted malt body. It's a California classic that goes great with burgers, grilled sausages and seafood.
Sierra Nevada Pale Ale
Anchor may have been first to market, but the spark that ignited the craft brewing revolution was the beer in those stubby bottles with the green labels. Sierra Nevada's founder, Ken Grossman, was one of the earliest home brewers to transition to a microbrewery of his own when he started making Pale Ale out of a converted warehouse in Chico. A take on the balanced pale ales of Britain, Sierra Nevada's flagship used copious amounts of whole-cone Cascade hops; the signature flavors of pine and citrus set the standard for the American Pale Ale style and launched dozens of imitators. More than 30 years since it was introduced, Sierra Nevada Pale Ale is still one of the best beers in the world.
Samuel Adams Boston Lager
Since introducing its first beer in 1984, the Boston Beer Co. has grown to become the largest craft brewery in America. It's so large that the Brewers Assn. has had to change the definition of "craft brewery" just to keep the revolutionary Boston Beer Co. under the craft umbrella. The brewery takes a lot of flak, and is too often brushed off as insipid or boring, but based on the beer alone, it's hard to criticize Boston Lager. The amber-colored lager balances a toasty malt body with zesty noble hops, and it's non-threatening enough for those wary of craft beer's often strong flavors, yet complex enough to satisfy even discerning beer geek palates. It's also versatile with food and refreshingly cheap.
Karl Strauss Amber
When the original Karl Strauss brewpub opened in San Diego in 1989, it was the first brewery to operate in the city since the 1950s. Now, of course, San Diego has grown to be the beating heart of West Coast craft beer culture, with nearly 100 craft breweries making hop-bombs and devastating stouts. The first beer made at Karl Strauss was a delicately hopped amber lager built to appeal to San Diegans, who were looking for more flavor in their pints. Karl Strauss Amber is light in body and quaffable -- especially well suited to San Diego's idyllic drinkin' weather. An American twist on the lagers of continental Europe, and about as different from San Diego's current obsession with IPAs as you'll find, sipping a pint of Amber is like a trip back in time.
---
Get our weekly Tasting Notes newsletter for reviews, news and more from critics Bill Addison and Patricia Escárcega.
You may occasionally receive promotional content from the Los Angeles Times.