9 fried chicken recipes from the L.A. Times Test Kitchen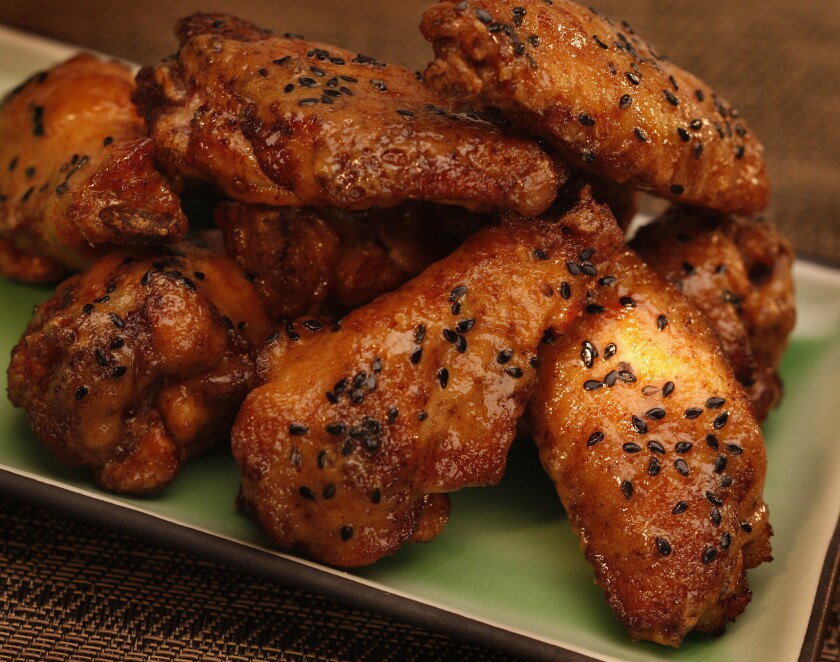 When it comes to comfort food, sometimes nothing beats fried chicken. There are few things more beautiful than a delicately seasoned piece of poultry, delicately seasoned and lightly dredged with a dusting of flour, baptized in a pool of sizzling fat to crisp, golden perfection.
Fried chicken isn't fancy food — eating with your fingers is all but necessary. Still, good fried chicken requires technique, time and dedication. This is not "fast food."
See all nine fried chicken recipes »
So what is the perfect technique? Do you deep- or pan-fry? Brine in buttermilk or massage the pieces in a flavorful rub? And what about the size of the bird, type of fat (lard, oil, bacon fat … ) and method for draining (paper towels, rack or paper grocery bags)?
No matter what you prefer, we've compiled nine of our favorite fried chicken recipes, including the classic pan-fried chicken recipe below. We even throw in recipes for Korean, Cuban and Vietnamese fried chicken — because fried chicken love is utterly democratic. As it should be.
ALSO
A bowl of warmth: 12 great soup recipes
See hundreds of L.A.Times test kitchen recipes
Wake up to good things: Scones, muffins, cinnamon buns
Follow the food staff @latimesfood
---
Get our weekly Tasting Notes newsletter for reviews, news and more.
You may occasionally receive promotional content from the Los Angeles Times.