Global wine shortage ahead: You may want to start stocking up now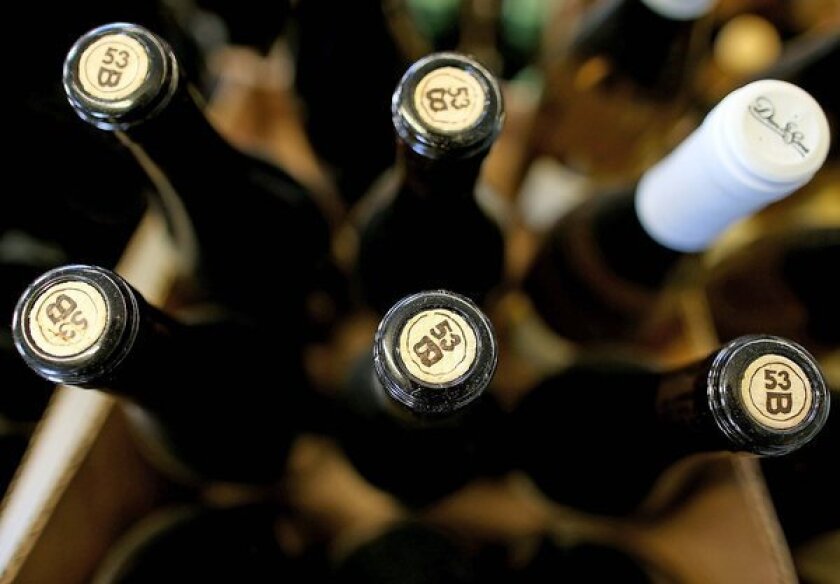 Better start stocking your cellar of the future now.
As harvest reports are coming in for 2013 (it looks to be a good year here on the West Coast but not so good in Europe, due to poor weather), a report released by Morgan Stanley Research this week indicates that global wine supplies are falling short. And by that the researchers are not talking by a few thousand cases.
In 2012, the shortfall was some 300 million cases. That's largely due to wine consumption growing in the United States -- and in China, which has quadrupled its consumption in the last five years. Another factor is Europe's declining production, now 25% less than it was as recently as 2004.
The Atlantic quotes the report as saying: "Data suggests there may be insufficient supply to meet demand in coming years, as current vintages are released." In the United States alone, consumption has doubled since the beginning of the century. Remember that's just a 13-year period.
According to the Morgan Stanley Research report, the shortfall is largely due to production lagging in the world's three largest wine-producing countries. No, that's not us, I'm afraid. That would be Spain, France and Italy. "Prices will probably rise in the coming years when the 2012 vintage matures for consumption," reports the Los Angeles Times' David Pierson.
ALSO:
Ricardo Zarate to open Cal-Peruvian by the beach in Santa Barbara
Michael Voltaggio's Ink.Sack sandwich shop to open at LAX this week
World faces wine shortage after bad weather squeezes European harvest
Twitter: @sirenevirbila
---
Get our weekly Tasting Notes newsletter for reviews, news and more.
You may occasionally receive promotional content from the Los Angeles Times.