There's lobster mac and cheese at Quiznos, and we ate it
The lobster and seafood mac and cheese.
(Jenn Harris / Los Angeles Times)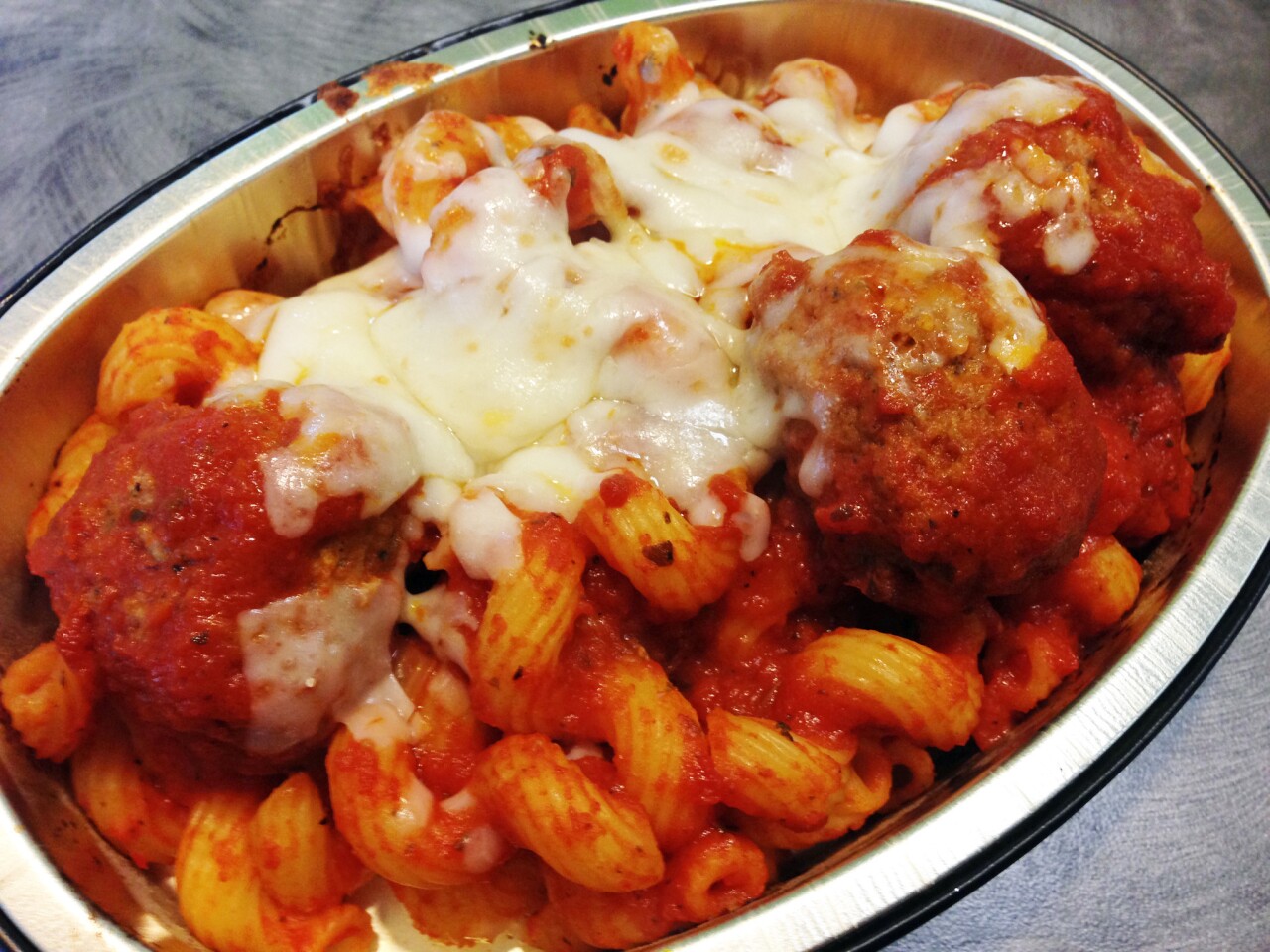 The meatball and marinara pasta.
(Jenn Harris / Los Angeles Times)
The chicken pesto pasta.
(Jenn Harris / Los Angeles Times)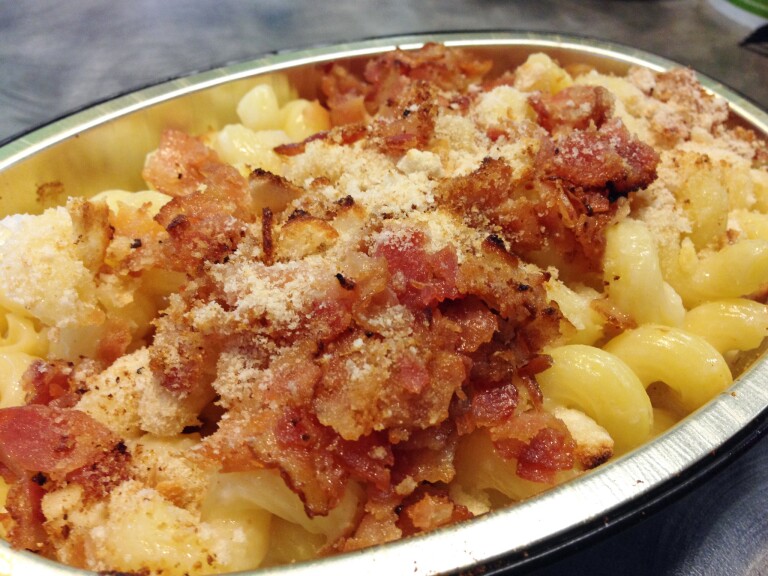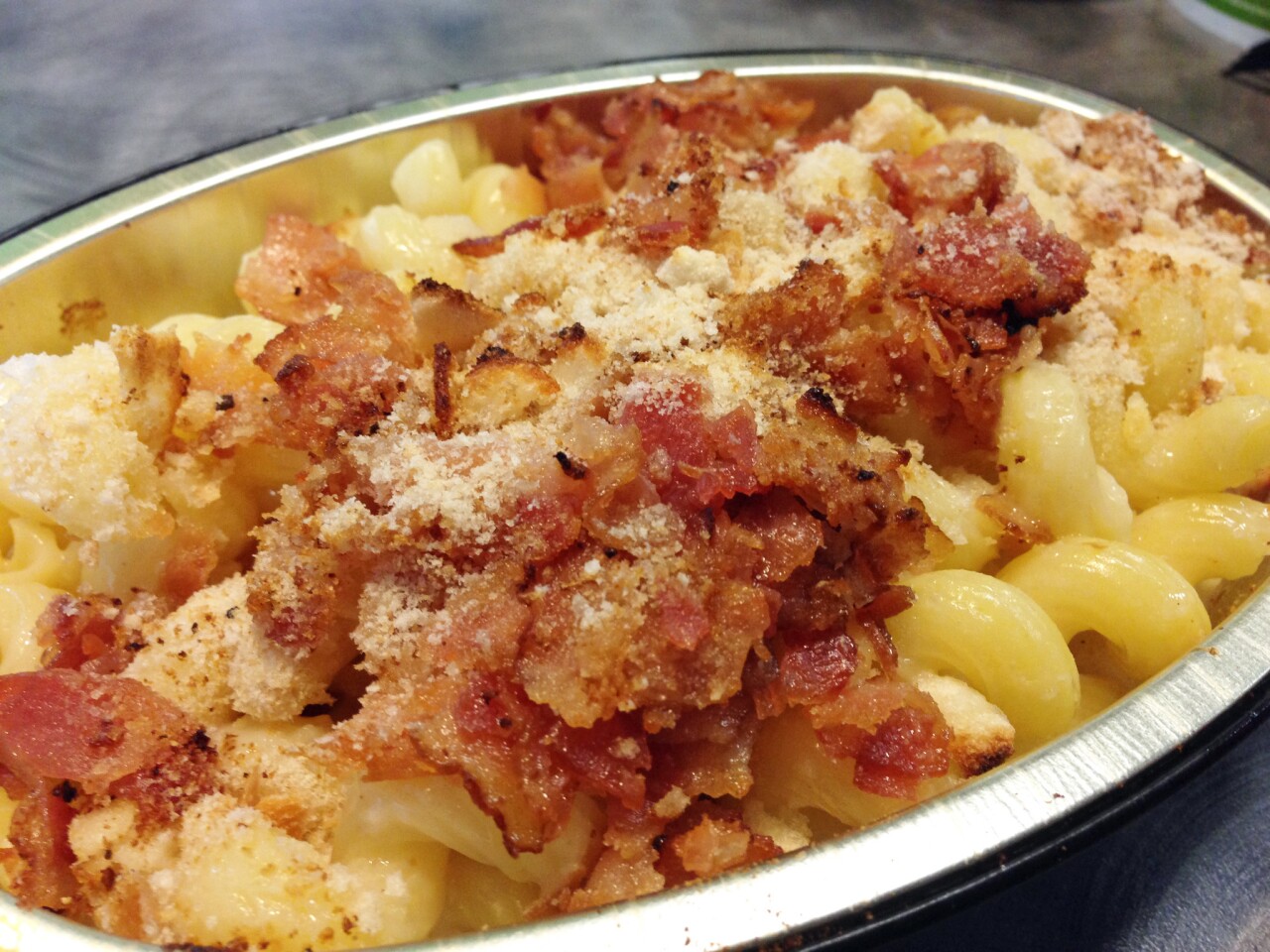 The bacon mac and cheese.
(Jenn Harris / Los Angeles Times)
Quiznos, the popular sandwich chain known for its toasted subs, introduced a new line of "Toasty" pastas Monday. And they've even got lobster mac and cheese. Well, sort of.
Their version of the dish involves cavatappi pasta (the ones that look like corkscrew tubes) and a cheese sauce. It's topped with what appeared to be bits of lobster and the imitation crab you'd find in a California roll.
The cheese sauce had a subtle, mild cheddar flavor and was on the thinner side. You have to mix it around, otherwise it just pools at the bottom. The seafood chunks gave the entire dish a fishy bite, letting you know you were eating "seafood," but not much lobster flavor. A light dusting of breadcrumbs added a nice crunch.
At $6.99, it could be the cheapest lobster mac and cheese ever.
The other toasty pasta flavors include regular mac and cheese, mac and cheese with bacon, spicy sausage and marinara, meatballs and marinara and a chicken pesto. The pesto and both marinaras come with melted cheese on top. If you order the pesto, ask for a little extra sauce.
The pastas are put into containers, then run through the same toaster the sandwiches toast in. And we were pleasantly surprised to find the pasta was perfectly al dente.
The dishes range in price from $4.99 to $6.99.
What do you think of the new pastas? Let us know in the comments below.
Need a little cheese action? Follow me on Twitter: @Jenn_Harris_
ALSO:
This music group is licking ice cream to make music
Man says he's lived on pizza only for 25 years — and he's still going
Ben & Jerry's releases four new 'core' flavors for an all-in-one sundae
---
Get our weekly Tasting Notes newsletter for reviews, news and more.
You may occasionally receive promotional content from the Los Angeles Times.