Celebrate National Margarita Day with 8 great recipes
It's Monday, and like so many of us, you probably don't need an excuse to lift a celebratory margarita at the end of the day. Still, even this classic cocktail gets its own holiday. That would be today. So Happy National Margarita Day!
To celebrate, we've compiled some of our favorite recipes. If you love a classic margarita, we've got you covered. Of course, we'll also take care of you if you'd like to get creative with a little blood orange, pomegranate or guava. Or perhaps you'd like to add a little jalapeno, horseradish or cilantro to the mix.
We include a variety of recipes, including favorites from restaurants known for great drinks: El Coyote, Mas Malo and Border Grill. ¡Salud!
BORDER GRILL'S BLOOD ORANGE JALAPENO MARGARITA
Tequila is infused with blood oranges and jalapeno in this margarita, and the final drink is garnished with candied jalapeno and a blood orange slice.
It's the recipe from the historic Los Angeles institution, with just a hint of pineapple.
Hibiscus-infused tequila, a hint of simple syrup and the tart tang of lime make this drink as addictive as a kiss.
MARIX TEX MEX BLOOD ORANGE MARGARITA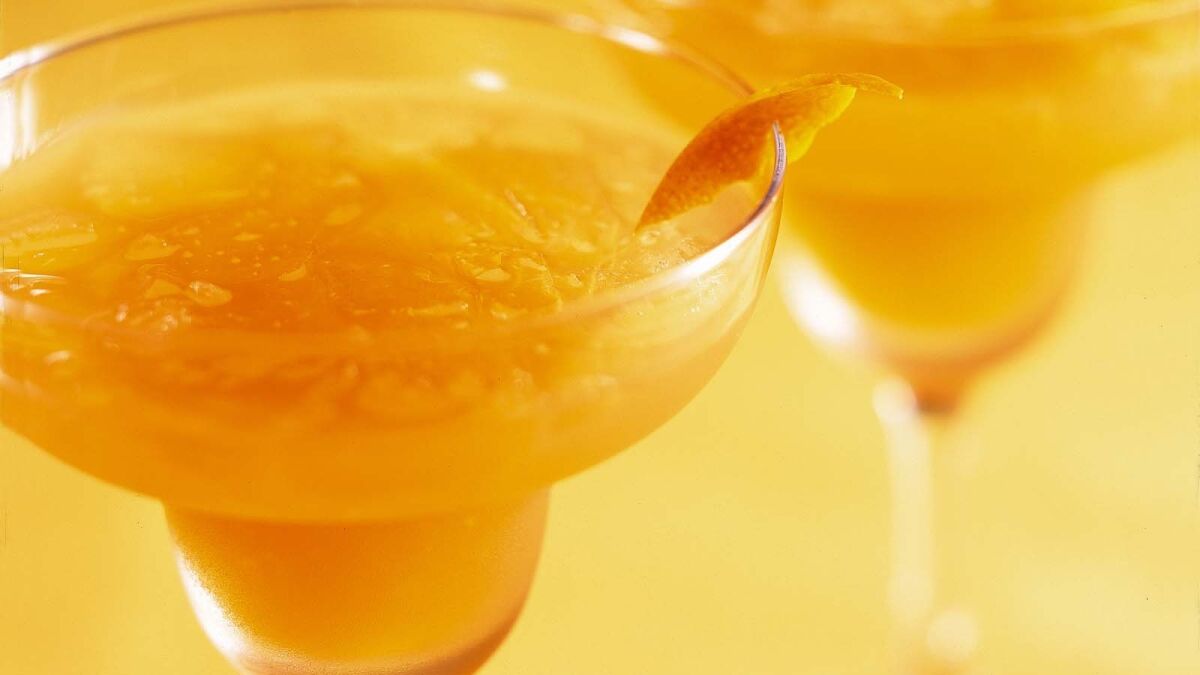 Fresh blood orange juice and sugar are reduced to a flavorful thick syrup, which is shaken with tequila, triple sec and sweet and sour mix in this variation on the classic cocktail.
HORSERADISH AND POMEGRANATE MARGARITA
Horseradish-infused tequila gives this margarita a nice kick, the flavors rounded out with Cointreau, fresh lime and pomegranate juice.
Fresh ruby red grapefruit juice makes for a bright and refreshing margarita variation.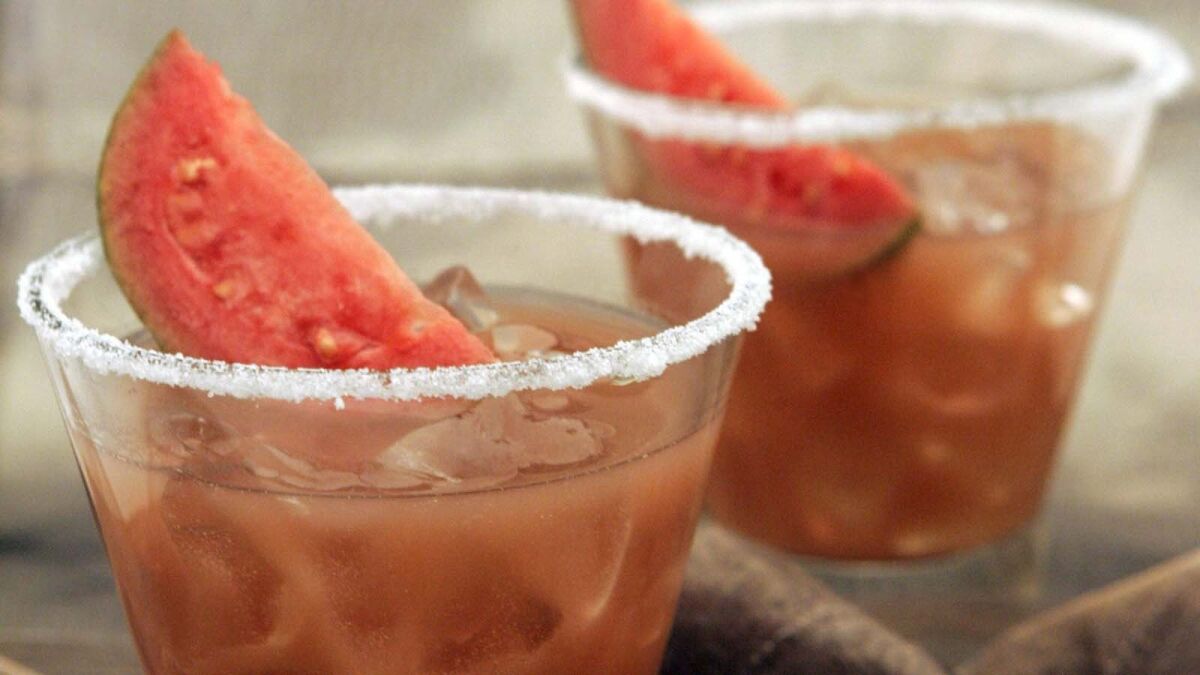 This fragrant margarita includes tropical guava nectar and Chambord liqueur.
This classic margarita is a simple combination of Cointreau, lime juice and blanco or reposado tequila shaken over ice and served in a salt-rimmed glass.
Love cooking as much as I do? Follow me @noellecarter
ALSO

6 recipes for great roast chicken
This new camera app was made especially for food photos
Farmers market report: California avocados are in season. Here's what to do with them
---
Get our weekly Tasting Notes newsletter for reviews, news and more.
You may occasionally receive promotional content from the Los Angeles Times.