Tom Bergin's postpones Saturday opening, 'working expediently' for new date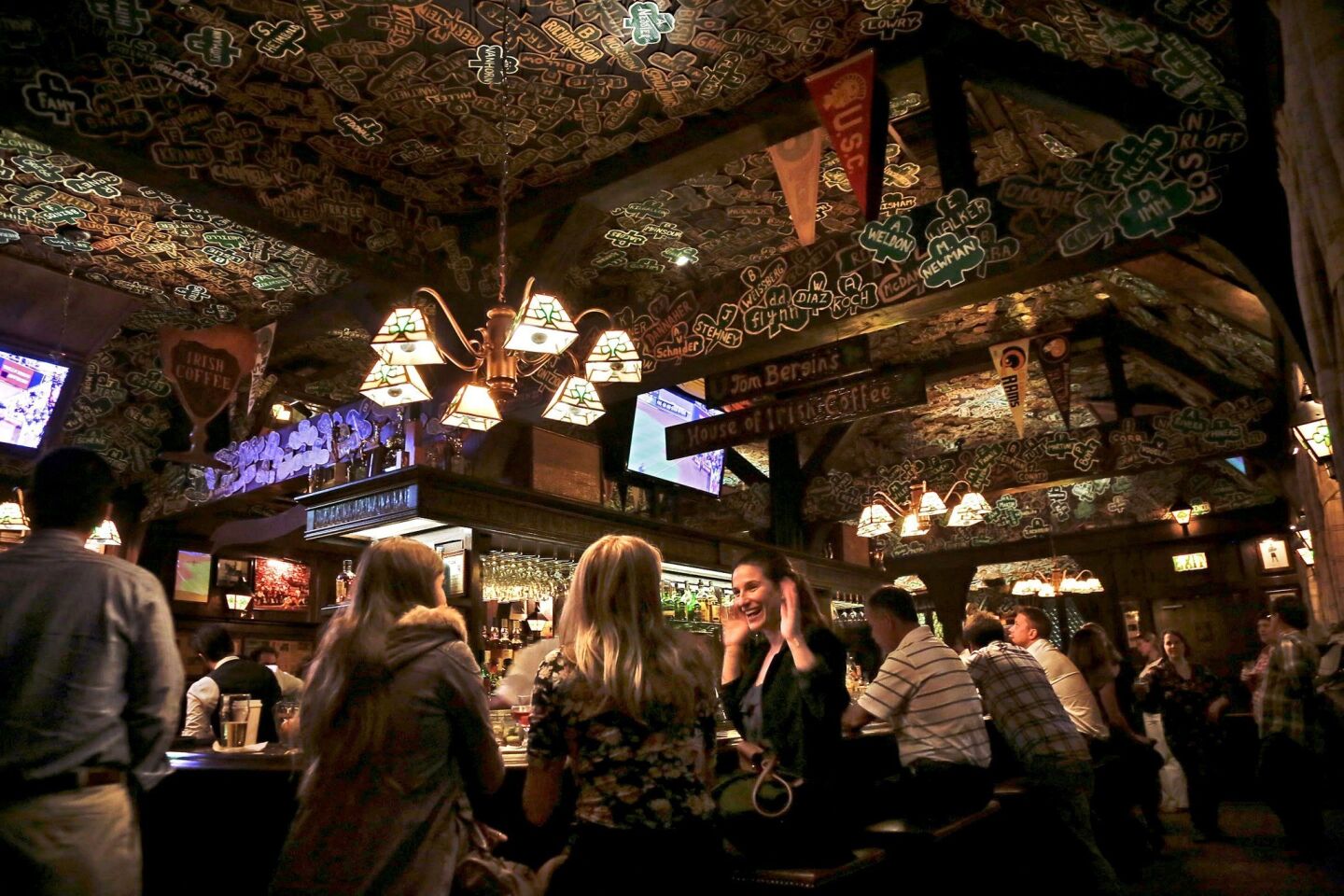 The bar area at Tom Bergin's is covered with shamrocks.
(Ricardo DeAratanha / Los Angeles Times)
Behind the bar at Tom Bergin's.
(Ricardo DeAratanha / Los Angeles Times)
Exterior shot of Tom Bergin's.
(Ricardo DeAratanha / Los Angeles Times)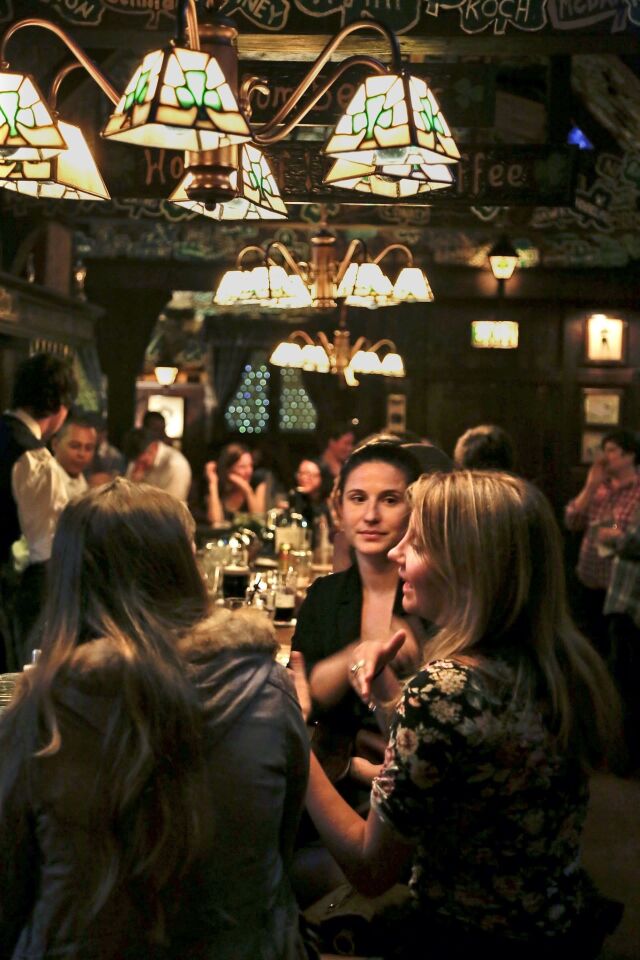 Friends chatting at the bar.
(Ricardo DeAratanha / Los Angeles Times)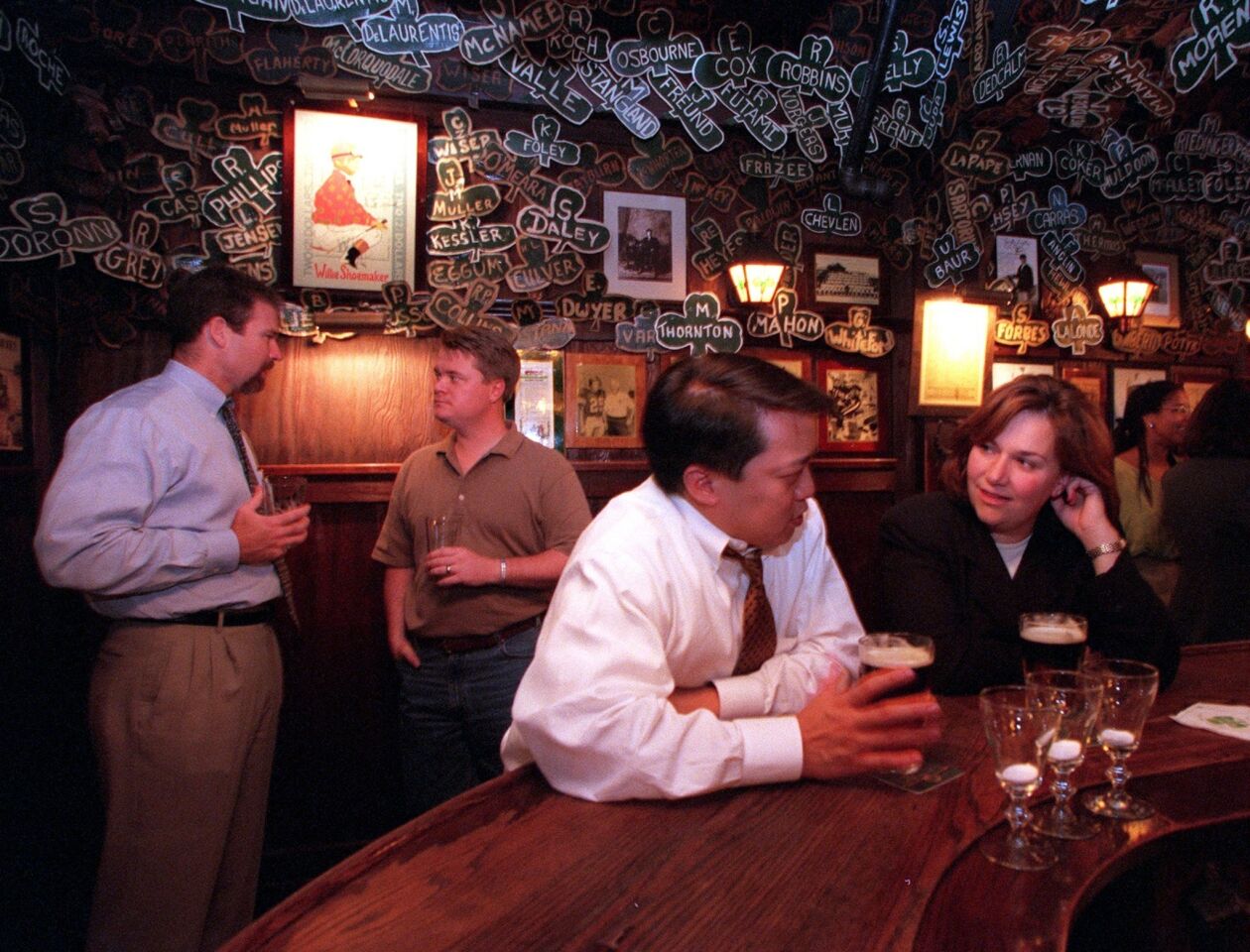 The bar area at Tom Bergin's.
(Lori Shepler / Los Angeles Times)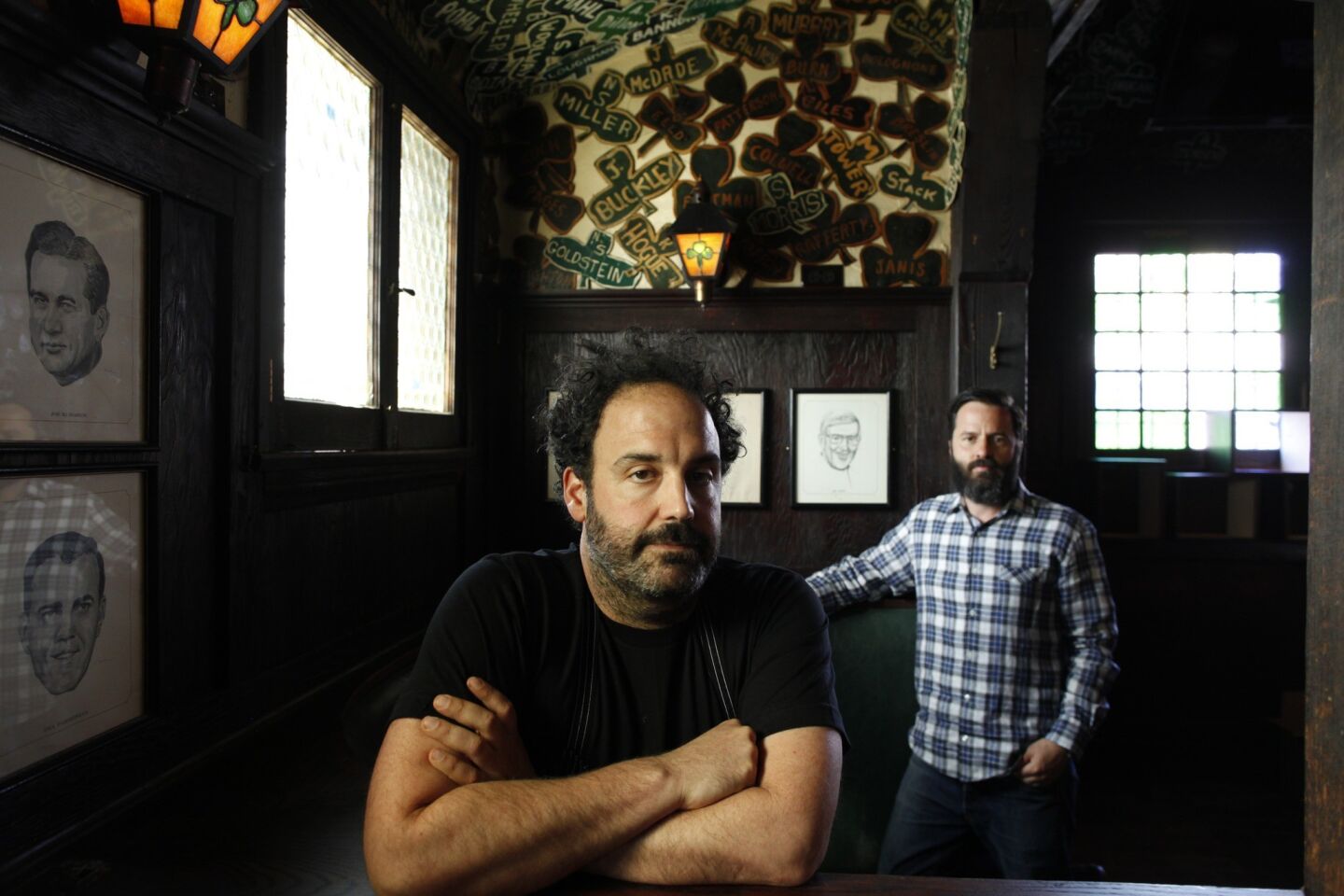 Former owners Brandon Boudet and Warner Ebbink.
(Barbara Davidson / Los Angeles Times)
The restaurant and bar was known for its Irish coffee.
(Ricardo DeAratanha / Los Angeles Times)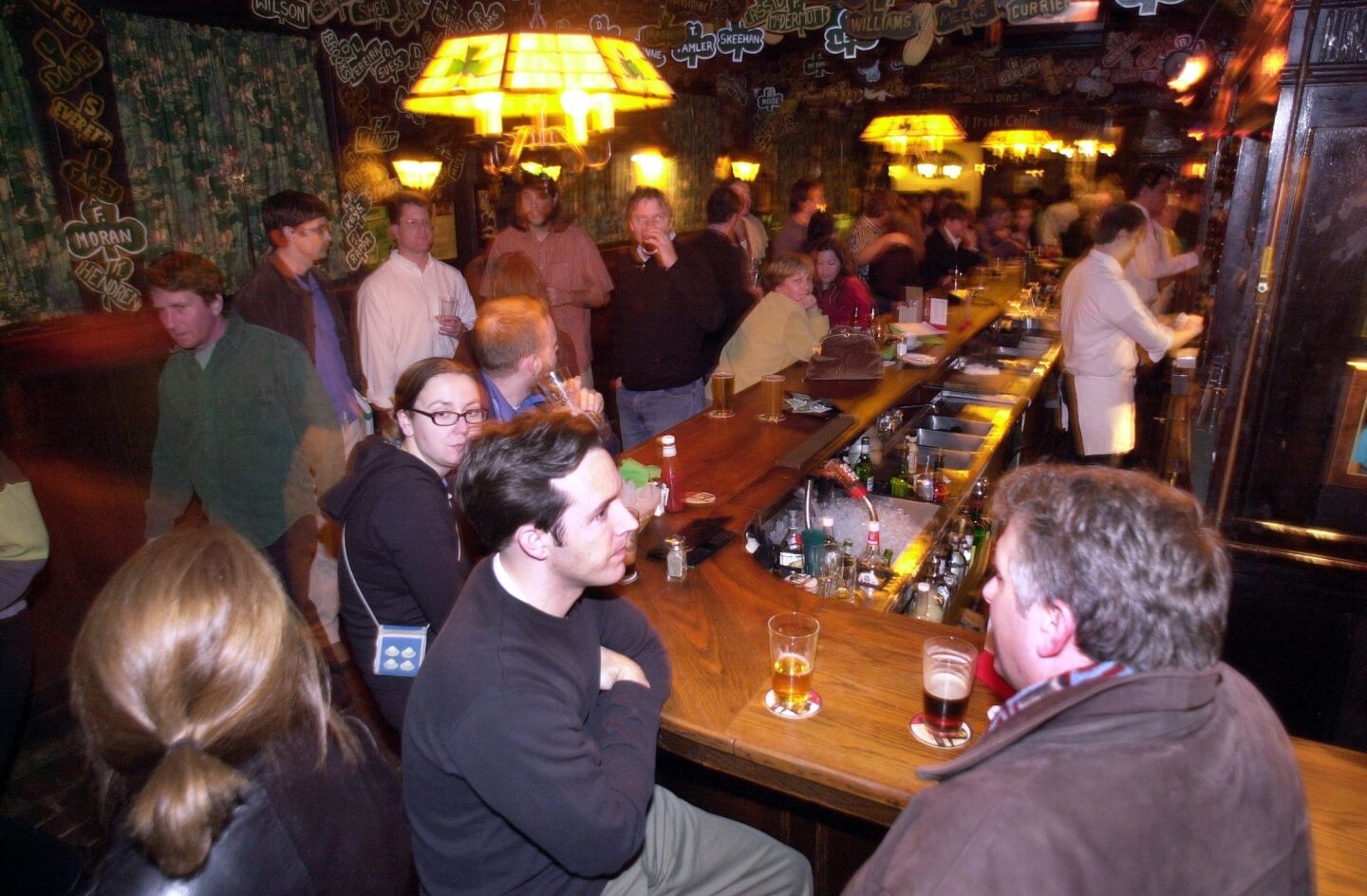 Customers at the bar.
(Ringo H.W. Chiu / For the Times)
Tom Bergin's, the famed Irish pub on Fairfax, will delay its planned Saturday reopening under new owner L.A. actor Derek Schreck due to delays from the Department of Health and Safety.
Schreck told the Keep Tom Bergin's Open group on Facebook that the restaurant is "working expediently with them to satisfy recent requirements made within the L.A. city code, and hope to be open as soon as humanly possible."
Schreck had planned on reopening the restaurant, which shocked many when it closed suddenly in July, in time for the Notre Dame vs. Stanford and USC vs. UCLA football games Saturday. For opening day, he planned to turn the parking lot into a biergarten and set up a projection TV.
PHOTOS: A look inside the old Tom Bergin's
When The Times spoke with Schreck earlier this month, he had said he knew things could go wrong that would delay the opening date, but that he was hopeful.
"So far we're on track to hit that target, but there are all sorts of little hiccups, like the liquor license hasn't officially transferred yet," said Schreck. "To be completely honest, we're not really ready but we want to be open for everybody to get their bar back, especially for Christmas, Hanukkah and football season."
When the space does reopen, it will feature a new whiskey and craft cocktail lounge upstairs, an entirely new menu downstairs and the signature shamrocks.
"We greatly look forward to welcoming you back to your local pub," said Schreck in a statement.
Schreck is asking the public to check back on the Tom Bergin's website and Facebook page for updates on when the restaurant will be open.
Want the latest restaurant news? Follow me on Twitter: @Jenn_Harris_
ALSO:
Entertaining tips: Buffet psychology 101
Destination dining: Brothers at the Red Barn opens in Santa Ynez
Sriracha lives! At least for now: Judge makes no ruling on shutdown


---
Get our weekly Tasting Notes newsletter for reviews, news and more.
You may occasionally receive promotional content from the Los Angeles Times.