Mousse, sorbet, cocktails and more great ideas using passion fruit, now in season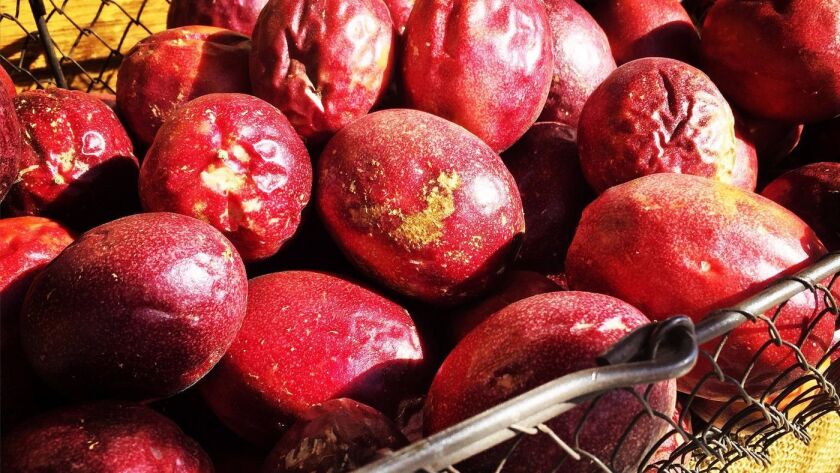 What's in season: With its floral aroma and almost candy-like sweet-tart notes, tropical passion fruit is a favorite flavoring for everything from cocktails to desserts. Passion fruit, generally in season from the hot summer months through early fall, may not be the most luxurious-looking fruit, but slice through the leathery skin and take a spoonful of the fragrant filling — creamy, with jelly-like seed pods or arils — and it's hard not to become a fan. While you can find fruit that is smooth and firm, it is not fully ripe and is often overly tart; simply store the fruit at room temperature until the skin shrivels to know that it is fully ripe.
Cheers: Cocktails, desserts and more great recipes using passion fruit >>
What to cook: To use, spoon the creamy pulp and arils from the passion fruit, serving it plain or drizzling over cakes, meringues or other desserts. Strain the pulp, discarding the arils, and use to flavor a variety of beverages, chilled mousse desserts or puddings, as well as sauces. It can also be used as a savory flavoring, paired with duck or grilled fish. The fruit works well paired with similar tropical fruits such as coconut, papaya and guava.
What's on the horizon: More apples and pears are showing up at stands.
---
Get our new Cooking newsletter.
You may occasionally receive promotional content from the Los Angeles Times.