Jonathan Gold's top 10 L.A. food trend predictions for 2018
Restaurant Critic
1. Women in the kitchen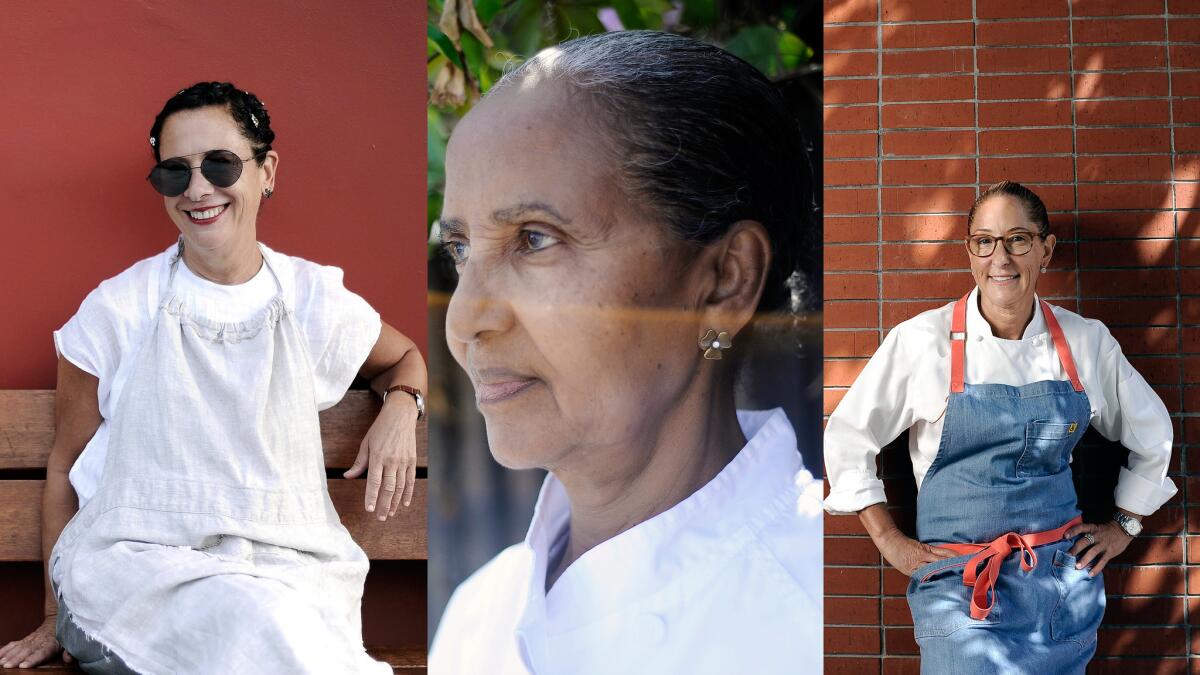 Not so long ago, female-led kitchens in Los Angeles were so common as to seem almost unremarkable, and the era when the best restaurants were presided over by the likes of Nancy Silverton, Suzanne Goin, Evan Kleiman, Dominique Crenn, Lydia Shire, Mary Sue Milliken, Susan Feniger, Suzanne Tracht, Odette Fada, Sossi Brady, Monique King, Xiomara Ardolina, Genet Agonafer and Josie Le Balch, among so many others, was among the greatest in the history of American cooking. The history of new California cooking to a certain point was the story of women's cooking in the state, and a chefs' cookbook shelf without the works of Kleiman, Goin, Alice Waters and Judy Rogers is not really a shelf at all. The inexcusable #MeToo transgressions in local kitchens are undoubtedly as bad in Los Angeles as they have been everywhere else. But with the ascendance of chefs like Niki Nakayama, Roxana Jullapat, Jessica Largey, Dahlia Narvaez, Sarah Hymanson, Sarah Kramer, Nyesha Arrington and April Bloomfield, and countless women moving into important spots in restaurant infrastructures, a new, female-led era is dawning, and it's about time.
2. Fermentation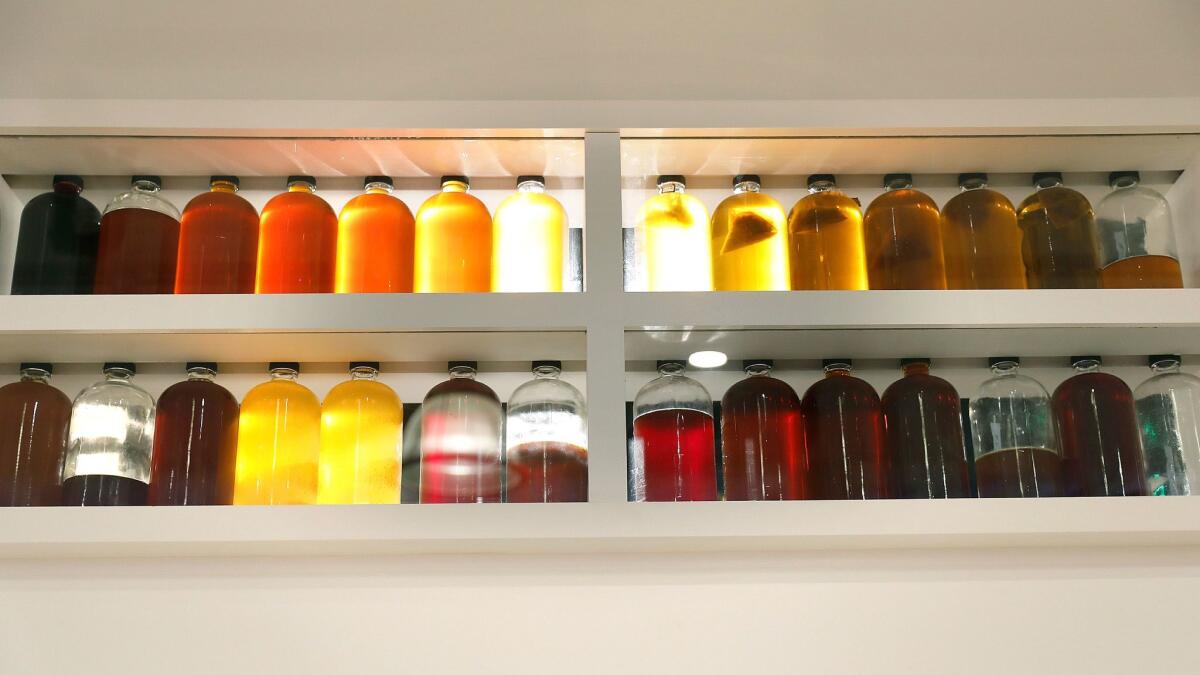 Wait — wasn't fermentation a trend last year, and maybe the year before that? Indeed, it was. But the idea has spread to such an extent that it may be difficult to be taken seriously as a chef in 2018 unless you have jars of pickles, casks of salted things and various kombucha-like slimes brewing in the back; and all the traditional sources of umami and developed tartness are starting to feel a bit clichéd. Did anybody in the food world think it was odd that chef Dave Beran may have delayed the opening of his restaurant Dialogue because his fermentations needed a bit of time to mature? They did not.
3. Israeli cooking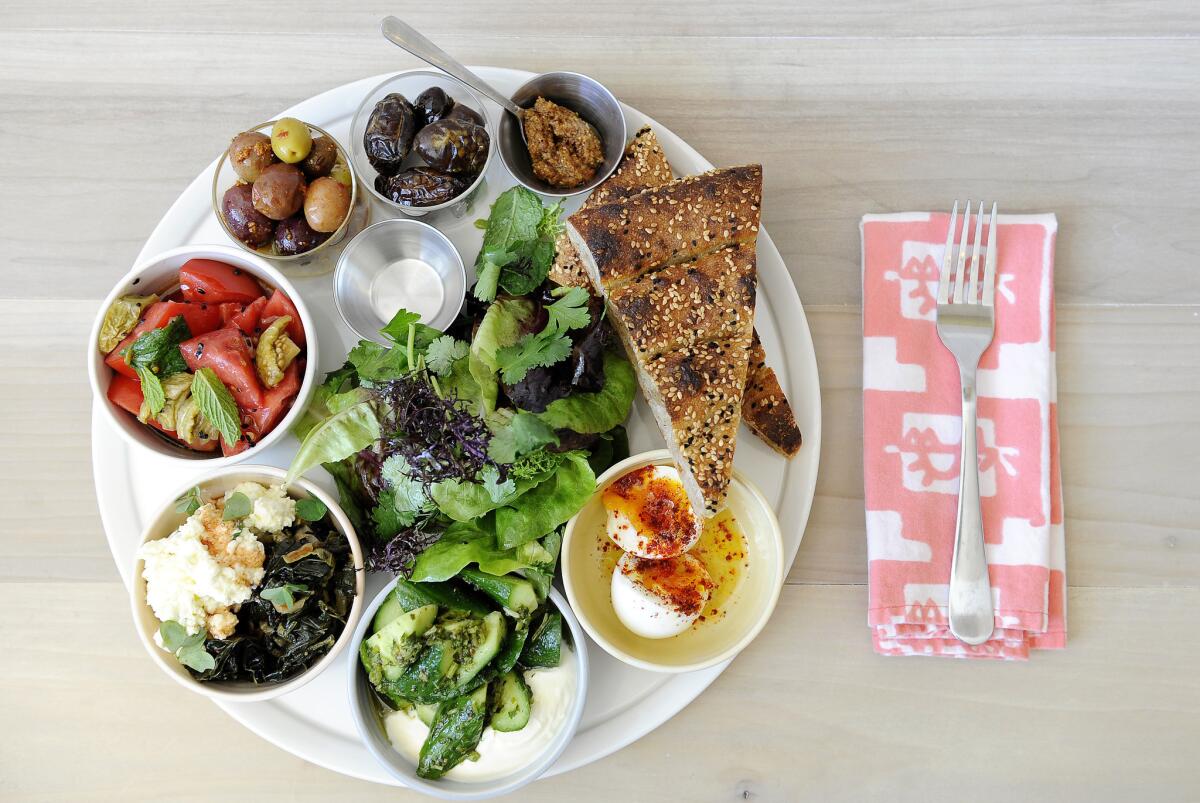 Los Angeles has boasted an enormous Israeli population since at least the 1980s, and parts of the Fairfax district, Pico-Robertson and the San Fernando Valley have always been thick with falafel stands and places to stop by for hummus, shakshuka and grilled meats. But with Yottam Ottolenghi's cookbooks crowding out Julia Child and Nigella Lawson in local home kitchens, and the popularity of Michael Solomonov's restaurants in Philadelphia, it was only a matter of time before the tropes of modern Israeli cooking — extreme freshness, jolts of acidity, vegan-friendliness, woodsmoke and spice — made their way into mainstream L.A. restaurants. With the current popularity of Kismet and MhZh, the buzzy Exchange downtown, and new Israeli-ish restaurants from Jessica Koslow and Ori Menashe set to open, 2018 will be awash in za'atar, sesame seeds and extra-smooth tahini.
4. Carpetbaggers
Which is to say, the wave of A-list out-of-town chefs that began last fall with Dave Beran, Dominique Ansel and April Bloomfield is set to continue with restaurants from Daniel Humm, David Chang, Christina Tosi, Jessica Largey, Chad Robertson, Elizabeth Pruitt, Chris Bianco, Daniel Patterson (just to name the James Beard Award winners), as well as Mexico City's Enrique Olvera.
5. Hold onto your wallets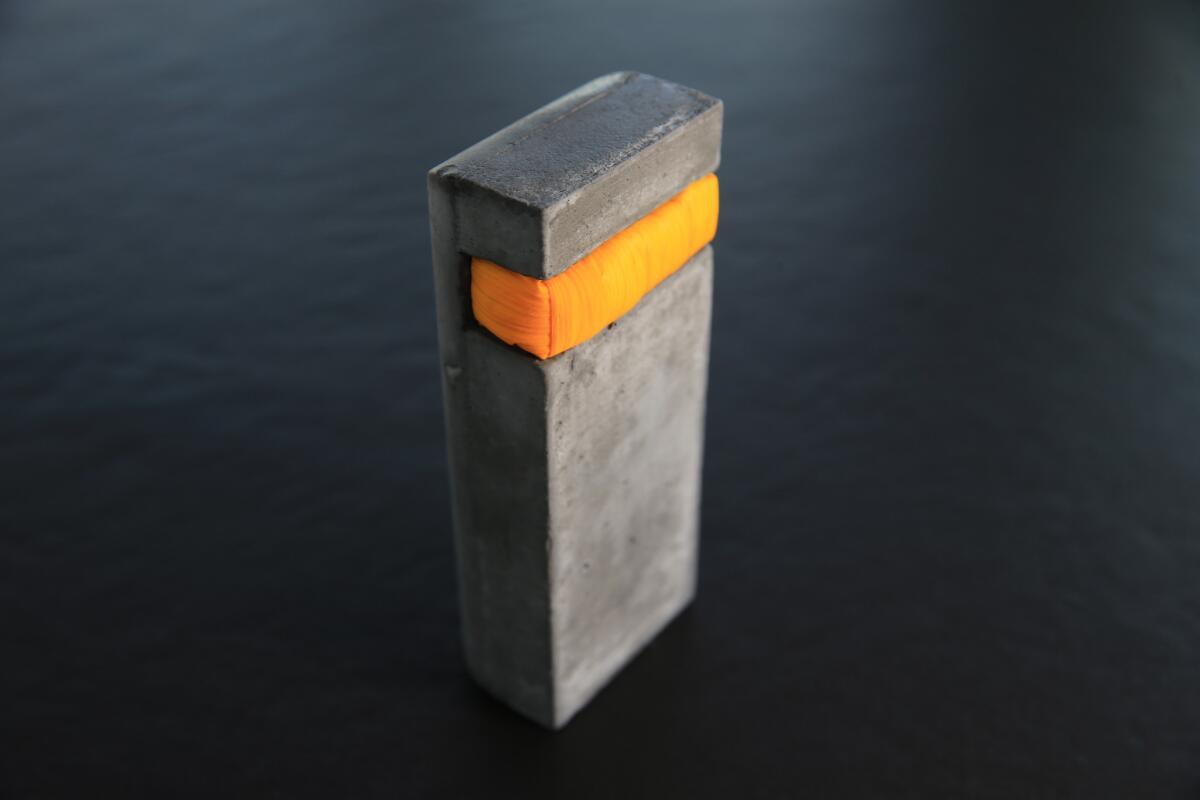 Southern California is generally considered one of the most exciting places in the world to eat at the moment, with splendid produce, creative cooks and almost unimaginable diversity. What it has been lacking is the kind of swank, ultra-expensive dining rooms that tend to land on world's-best lists or win three Michelin stars. This is changing: The small, exclusive Dialogue, Vespertine and Wolfgang Puck's Rogue Experience all opened in the last several months, the truffle-intensive NoMad is set to open soon, and it will no longer be necessary to fly to New York for a $400 meal that doesn't involve sushi. It's progress, I guess.
6. Backyard gardens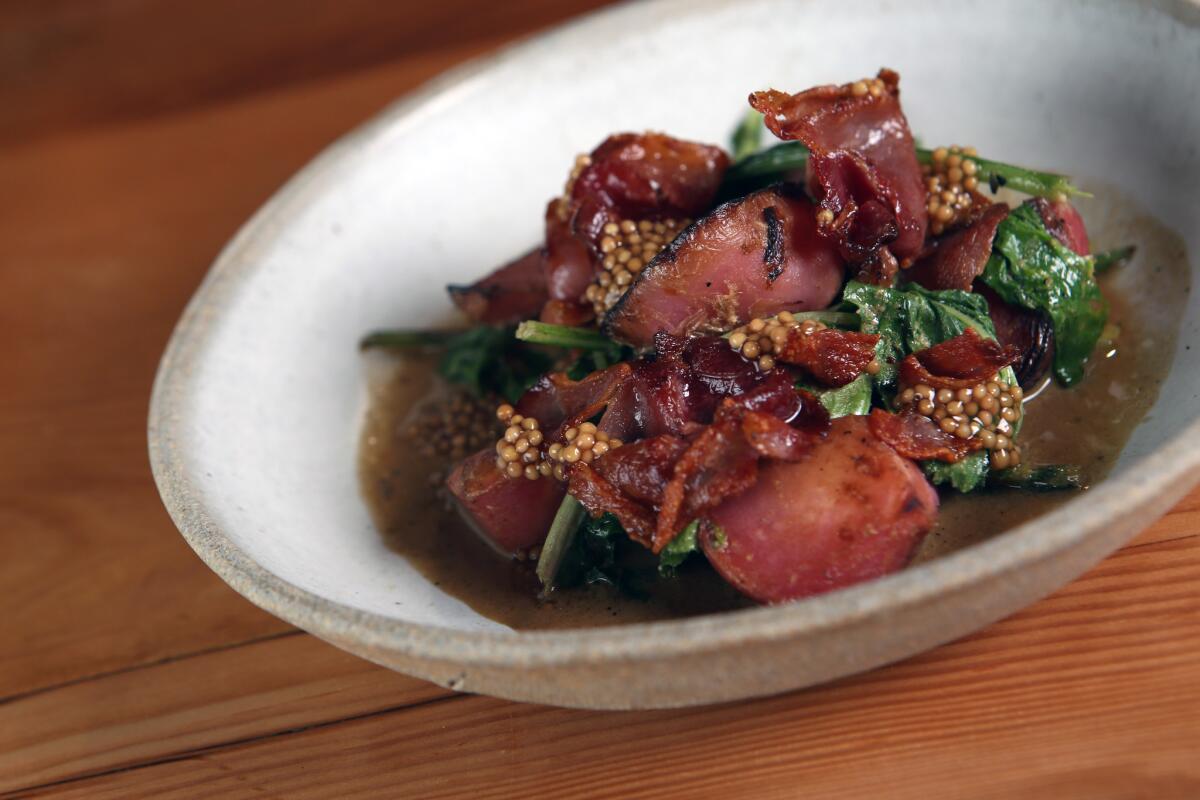 Hyperlocal agriculture has been with us a while. What's new is the kitchen's involvement in the agricultural process, not just supporting farms but also working with, even on the pocket farms, nurturing their ingredients from seed to plate.
7. Everything is Korean now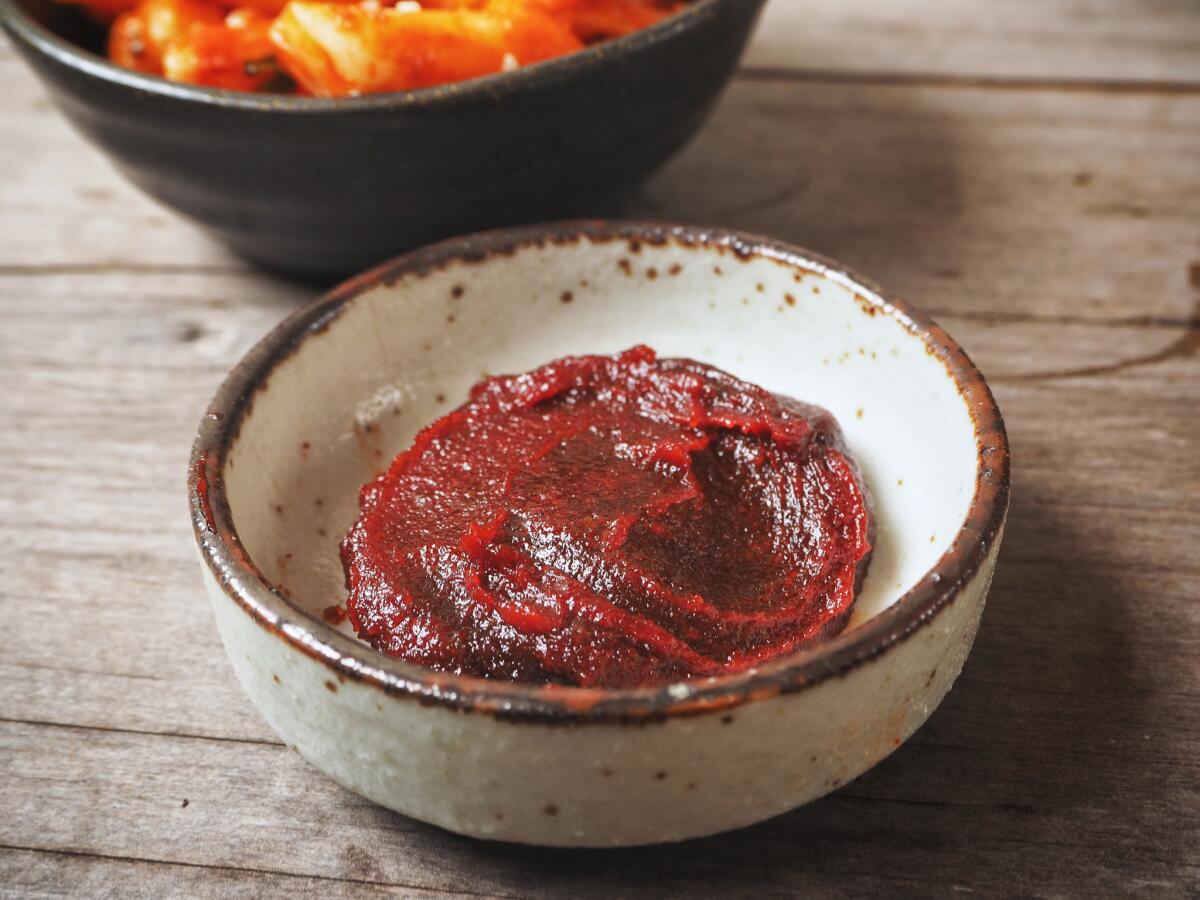 Nouvelle French cuisine incorporated Japanese flavors and methods. What came to be known as fusion cooking depended a lot on the flavors of Chinese cooking. Whatever modern vernacular cooking in Los Angeles can be called now, it seems to be relying a bit on traditional Korean tastes and techniques, from the sourness of housemade kimchi to the smack of the hot pepper paste gochujang, sweet-savory soy sauce marinades, to reconstituted roots and greens, to the chewy, stinky glory of dried squid. You will find Korean influences in thoroughly un-Korean restaurants this year. And you will be the happier for it.
8. Better tortillas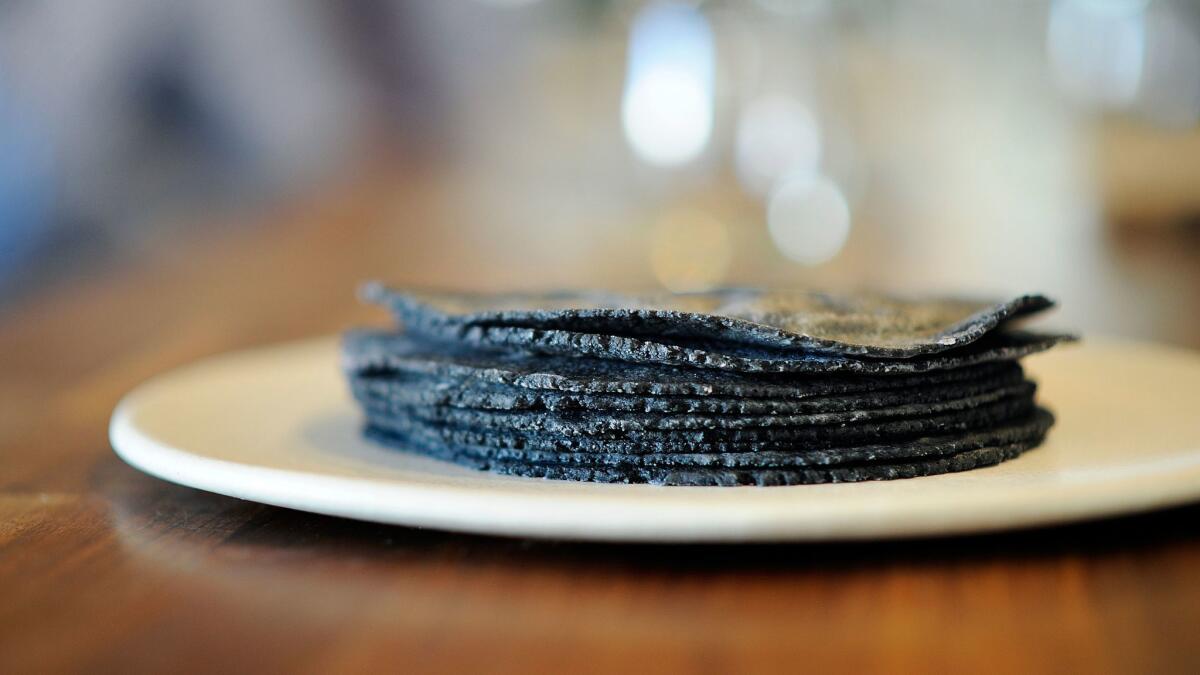 Restaurant tortillas used to mean one thing: tortillas. Pasty flour or leathery corn, but still unlovely prefab things tossed out by the dozen. Then there were handmade tortillas, which were still pretty bad, made from the ubiquitous Maseca flour, but were at least thick and warm. Now, largely because of the work by guys like Carlos Salgado, you can find truly fine tortillas at the best New-style Mexican restaurants, made from old-breed corn brought up from Michoacan or possibly from locally grown Sonora wheat, made to order and meted out sparingly like the precious things they are.
9. Asian desserts
I can't tell you whether this year's blowout trend will involve charcoal-black soft-serve ice cream, chewy Thai-style ice milk rolls, plastic cups of what look like giant Trix soaked in liquid nitrogen, boxes of steamed cheesecake, cereal-milk lattes, cheese tea, lava-thick matcha, egg waffles that look like '70s-mod acoustic tile, toasted kaya sandwiches or coconut-milk ice cream, but I can tell you that it will have popped up last year somewhere in Tokyo or Taiwan, and that by the time you get around to trying it, the craze will already be over.
10. Fire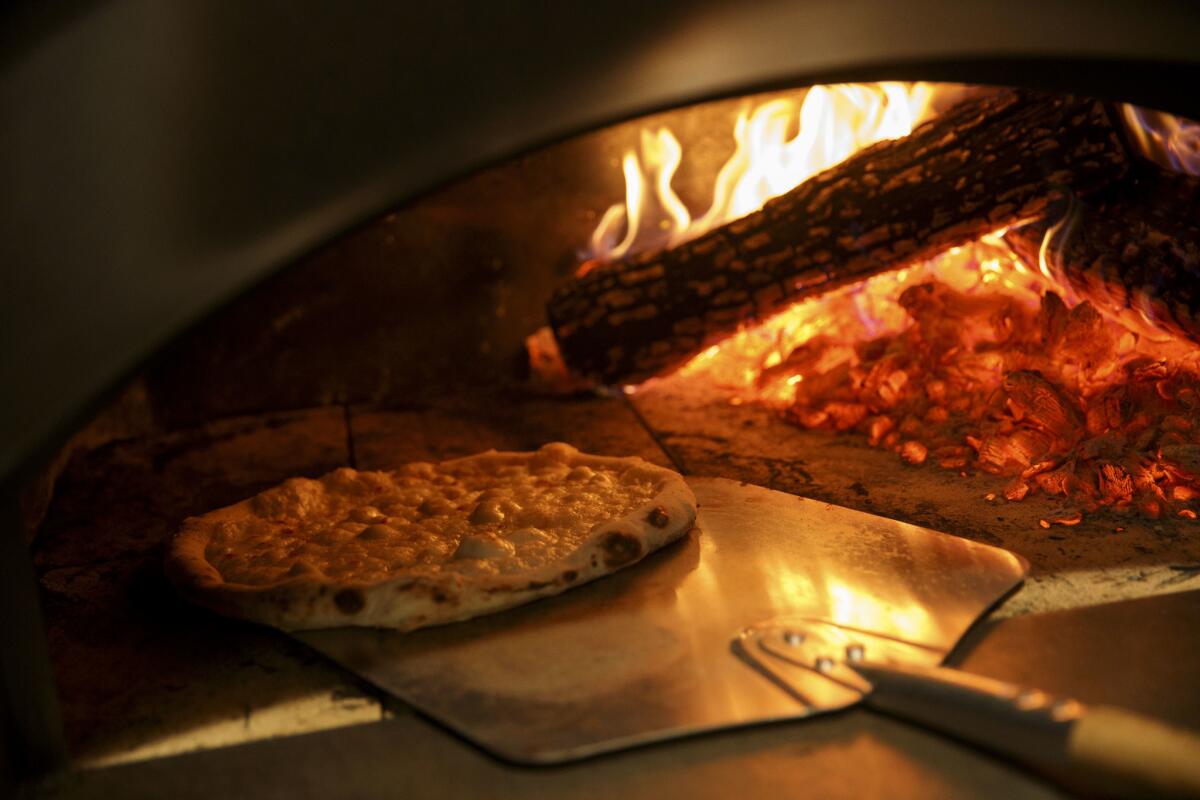 The perfume of smoke has characterized local restaurant cooking at least since Wolfgang Puck put the grill at the center of the first Spago kitchen 35 years ago. Still, it seems as if two-thirds of new Los Angeles kitchen concepts at the moment involve blazing wood, from the Neapolitan pizza craze to the medieval fire pits at Gwen to the infernos at the heart of the Hearth & Hound — and even in the San Gabriel Valley, where Uygher-style lamb skewer restaurants are creeping up on the late-night dominance of Sichuan hot-pot parlors.
Get our weekly Tasting Notes newsletter for reviews, news and more.
You may occasionally receive promotional content from the Los Angeles Times.