4 Images
Secret to a golden glory: A slow hand
x
Step 1:
Using a mortar and pestle, grind minced garlic and a little salt to a course, fragrant paste.
()
x
Step 2:
Still using a pestle, stir in the egg yokes until they are quite smooth and a plae lemon color.
()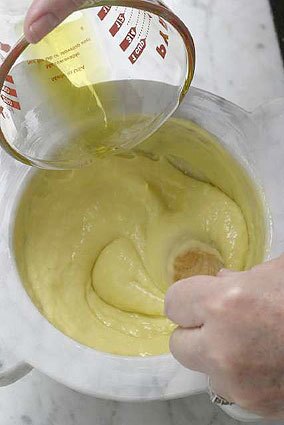 x
Step 3.
Steady the measuring cup and use a lighter pestle to slowly stir in the olive oil, a drop at a time.
()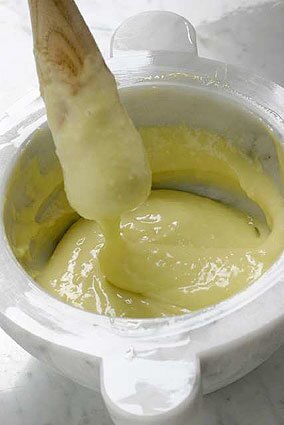 x
Step 4:
When the aioli is finished, it should be golden and creamy with a sweet garlic flavor.
()