Recipe: Crawfish Spinach Pie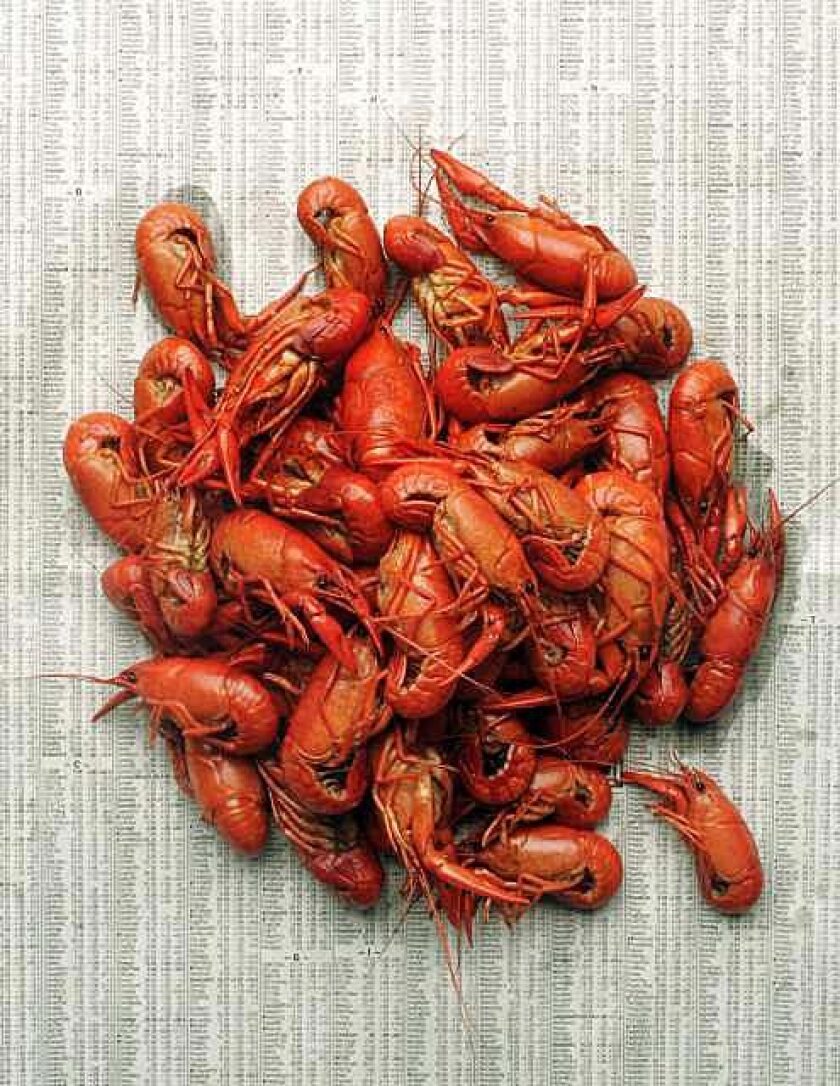 Active Work Time: 40 minutes
Total Preparation Time: 2 hours
Note: To clarify butter, microwave 3/4 cup (1 1/2 sticks) of butter until melted, skim off the foam from the top, then pour off the butter and discard any milky water on the bottom. You'll be left with about 1/2 cup. You can find frozen cooked crawfish tails at some fish markets.
1/2 cup clarified butter
1/2 cup flour
2 cups cold milk
6 green onions, chopped
4 cloves garlic, minced
1/4 teaspoon nutmeg
1 teaspoon cayenne pepper
1 teaspoon white pepper
1 teaspoon black pepper
1 tablespoon paprika
1 tablespoon salt
1 cup cooked, drained and chopped spinach
Pastry for 1 (9-inch) single-crust pie
3 eggs
1 pound cooked crawfish tails, shelled
Heat the butter in a saucepan over medium heat. When hot, add the flour and stir, cooking until the mixture is a pale yellow and the raw flour taste is gone, 2 to 3 minutes.
Add the milk, a little at a time, stirring constantly. When it is thick and beginning to bubble, about 4 to 5 minutes, add the onions, garlic, nutmeg, cayenne pepper, white pepper, black pepper, paprika, salt and spinach. Cook for 2 or 3 minutes, stirring all the while. Remove the saucepan from the heat and cool the mixture completely.
Heat the oven to 350 degrees.
Roll and shape the pastry to fit a 9-inch pie pan. Set aside.In a separate bowl, beat the eggs and fold them and the crawfish into the spinach mixture. Pour into the pie shell.
Bake the pie until the crust is golden and the center of the pie is set, 60 to 70 minutes. Cool 15 minutes before serving.
4 to 8 servings. Each of 8 servings: 441 calories; 1,185 mg sodium; 173 mg cholesterol; 29 grams fat; 12 grams saturated fat; 29 grams carbohydrates; 16 grams protein; 1.86 grams fiber.
---
Get our weekly Tasting Notes newsletter for reviews, news and more.
You may occasionally receive promotional content from the Los Angeles Times.