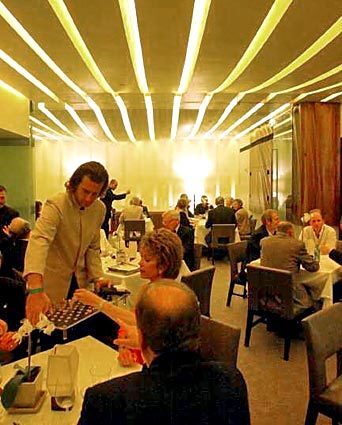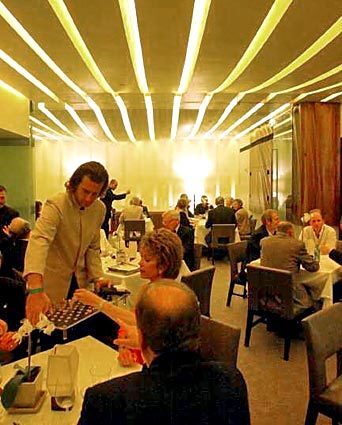 Good neighbor:
Given its Walt Disney Concert Hall location, Patina has the challenge of keeping all noise contained. The kitchen floats on rubber isolators to buffer the structure.
(Lawrence K. Ho / Los Angeles Times)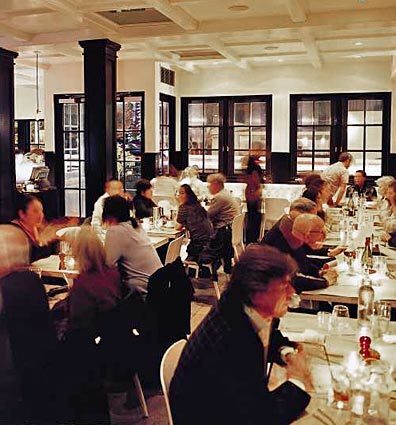 At Comme Ça, banquettes and bookshelves help absorb chatter, but the restaurant is meant to be loud. "Comme Ça is about a fun, high energy environment, and with that goes volume, noise. A brasserie is not where you go for a business deal," chef-owner David Myers said.
(Coral Von Zumwalt / Special to the Times)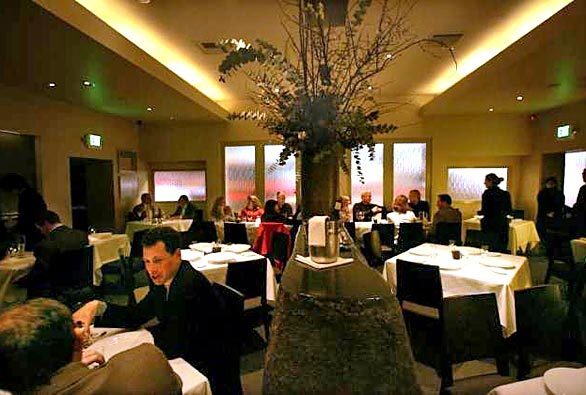 "I go to Sona to relax," says chef-owner David Myers, who also owns Comme Ça.
(Christine Cotter / Los Angeles Times)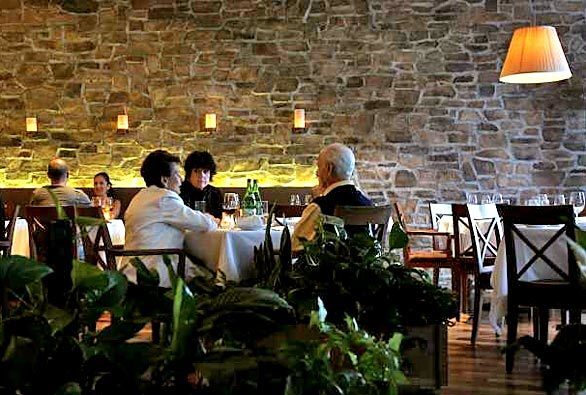 The angles at Culver City's Fraîche accomplish the same thing that the bookshelves do at Comme Ça: They diffuse noise by making the sound waves bounce at different angles.
(Christine Cotter / Los Angeles Times)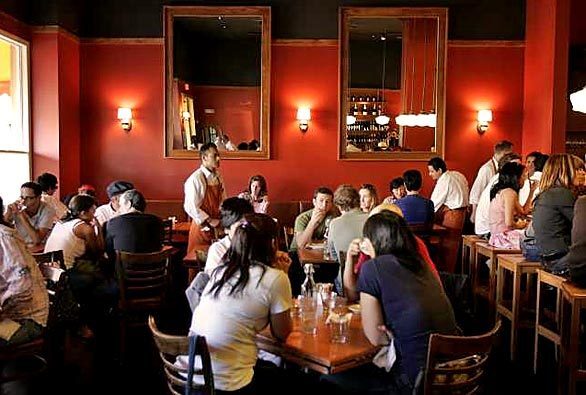 Pizzeria Mozza has installed acoustic panels on its high walls, but the sound absorption isn't radical.
(Christine Cotter / Los Angeles Times)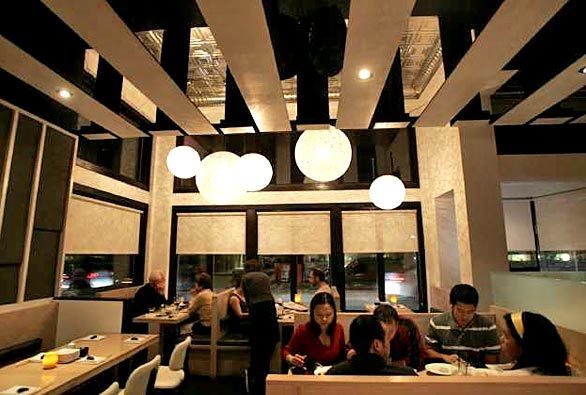 No need to shout:
Fabric wall panels, center dividers and soft white curtains blocking the kitchen keep noise muted at Izakaya Zero in Huntington Beach.
(Lori Shepler / Los Angeles Times)