Recipe: Red chile sauce (mojo colorado)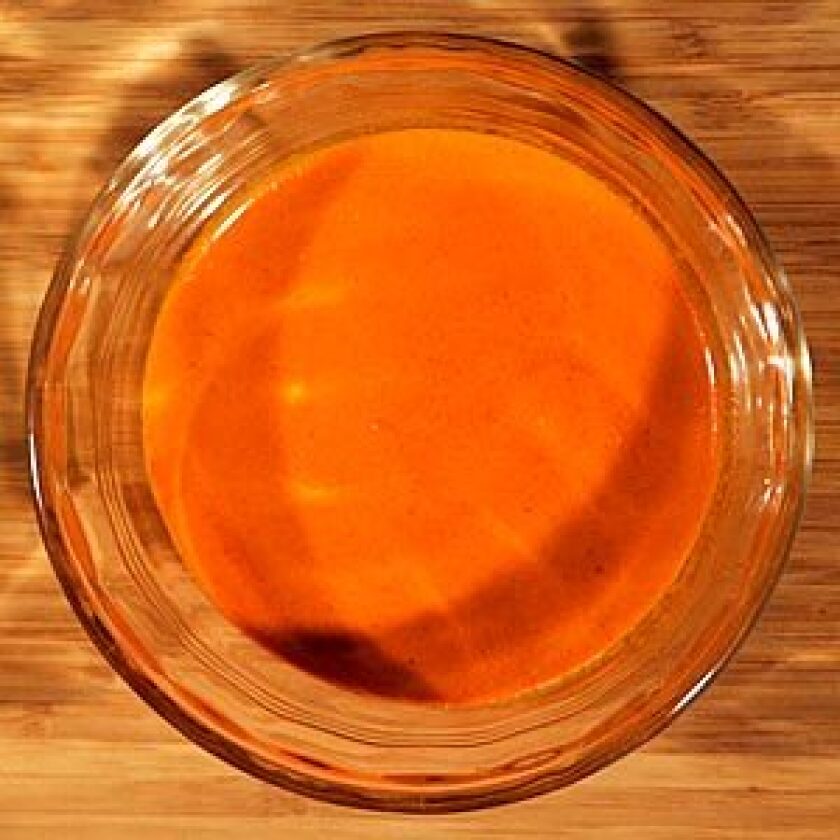 Red chile sauce (mojo colorado)
Total time: 10 minutes
Servings: Makes a scant half cup of sauce
3 tablespoons pimentón or paprika
1 fresh red chile, seeded and chopped, or cayenne to taste
3 cloves garlic
3 tablespoons olive oil
3 tablespoons wine vinegar
1/2 teaspoon ground cumin
1/2 teaspoon salt
1/4 cup water
Place all of the ingredients in a blender and blend until smooth. If desired, thin with a little water. Sauce keeps one week, refrigerated. Serve it at room temperature.
Each tablespoon: 57 calories; 1 gram protein; 2 grams carbohydrates; 1 gram fiber; 5 grams fat; 1 gram saturated fat; 0 cholesterol; 1 gram sugar; 148 mg. sodium.
---
Get our new Cooking newsletter.
You may occasionally receive promotional content from the Los Angeles Times.