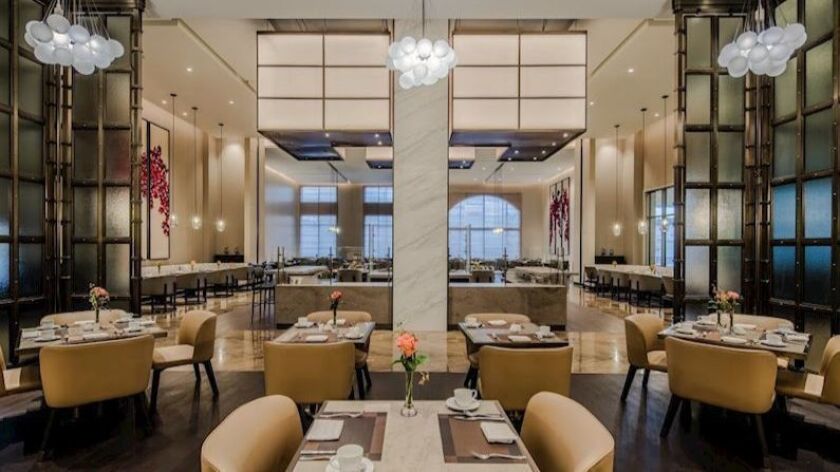 Opal Chinese Cuisine, an opulent Cantonese restaurant, opened inside the Sheraton Los Angeles San Gabriel on Tuesday.
The restaurant is positioning itself as a luxury destination for locals and international travelers.
Dishes from the extensive menu include wildflower honey glazed BBQ Kurobuta pork ($15), black pepper Wagyu beef ($38), Peking duck ($75), bird's nest soup with crab meat ($42 per person) and braised whole abalone (market price).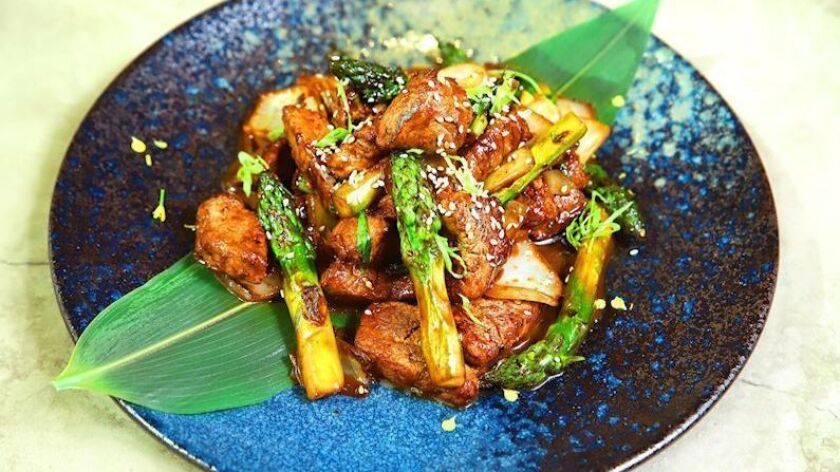 The cavernous dining room is also sumptuous, with its monochromatic taupe and cream furnishings, high ceilings, plush dining chairs and modern lighting fixtures.
Opal joins the hotel's other luxury restaurant, EST. Prime Steakhouse.
303 E. Valley Blvd., San Gabriel, (626) 607-2018, www.opalchinesecuisine.com.
Twitter: @byandreachang
Instagram: @byandreachang
---