In packing a school lunch, presentation can help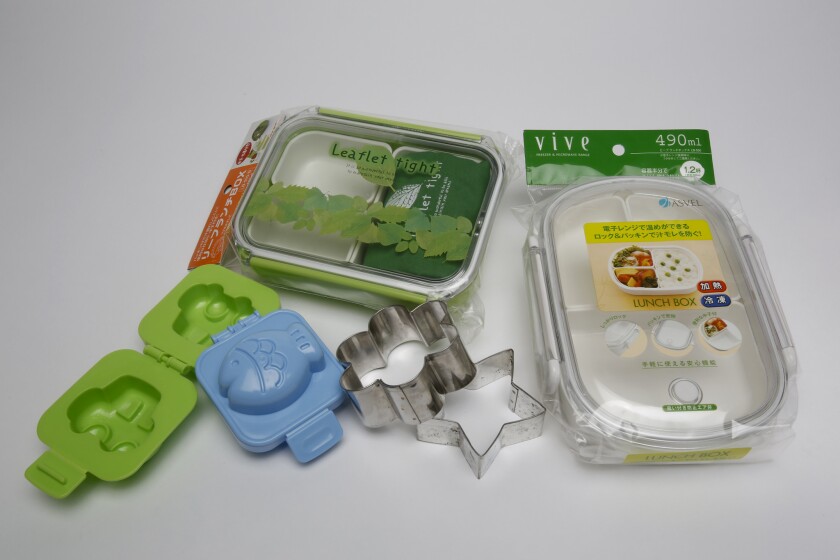 Sometimes it all boils down to packaging and presentation, even when it comes to the school lunch.
Handled in just the right way, you might be able to sell even the pickiest child on a food he or she might otherwise toss or trade.
• Focus the lunch around a child's favorite ingredient but sneak in a surprise (just like my mom did with chocolate chips in sandwiches).
• Make the overall composition colorful by incorporating fresh vegetables and fruit (food coloring not required).
• Play with textures, just as chefs do when composing formal dishes at restaurants.
• Use cookie cutters to cut sandwiches or other items into creative shapes. And if something — like the idea of a sandwich — gets boring, repackage the sandwich using pita bread or as a wrap, or deconstruct it as skewers or a dip with crudités and cold cuts.
There are so many alternatives to the lunch box and brown paper bag.
• If your child is a fan of Lunchables, consider buying a compartmentalized bento box you can find at most Asian markets and online. These handy boxes allow you to choose what goes into each compartment, tailoring the lunch to your child's needs and tastes.
• Look for lunch containers that are insulated, so you can keep cold foods cold and hot foods hot, a potential health concern when your child's lunch is left at room temperature for hours before it will be eaten.
• Like reusable grocery bags, cotton lunch sacks are easily laundered so they're always clean and fresh when you're packing a new lunch.
Finally, add a little something extra to let your kids know you love them and are thinking about them during the day. Don't underestimate the effect a simple note on a napkin, a surprise sticker or stamp can have during a long day at school.
— Noelle Carter
---
Get our weekly Tasting Notes newsletter for reviews, news and more.
You may occasionally receive promotional content from the Los Angeles Times.