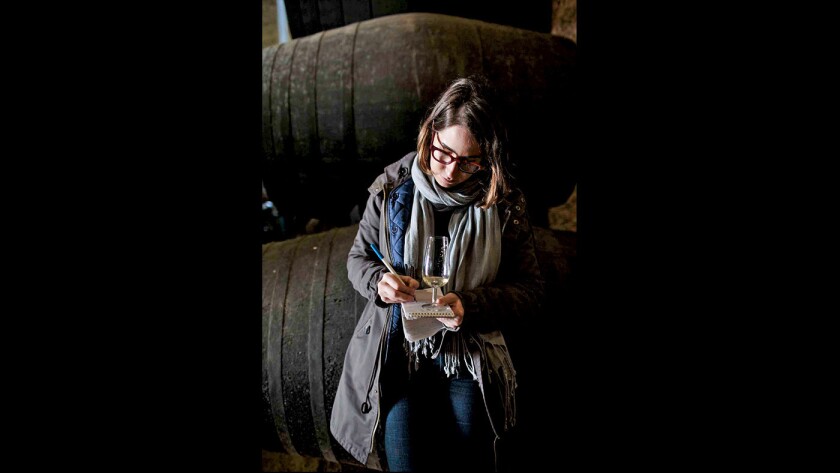 When I asked Talia Baiocchi to choose a handful of sherries, five at most, she said choosing that few would be really difficult. But eventually she narrowed it down. For her, the sherries below offer a classic base from which to understand each style of dry sherry.
La Guita Manzanilla: Sourced from fruit grown in Sanlúcar's premier pago (or growing area) Miraflores, this is classic salty, chalky manzanilla. Truly one of the best values out there. About $8 to $10 in half (375 milliliter) bottle.
El Maestro Sierra Fino: The bodega of El Maestro Sierra is at one of the highest points in the town of Jerez, where it receives the direct impact of the cooling winds off the Atlantic, giving the wines a distinct tension. The fino proves that "richly delicate" is not an oxymoron. About $15 for a half bottle.
Hidalgo-La Gitana Amontillado "Napoleon": The wines of Hidalgo-La Gitana have, for me, always managed to combine intensity with approachability. This is classic Sanlúcar amontillado that combines that yin and yang of nutty and rich with salty and lean. About $18 for a 500 ml bottle.
Fernando de Castilla Palo Cortado "Antique": Not only one of the best examples of palo cortado, which is more or less a halfway point between amontillado and oloroso, stylistically, but also one of the best wines in the region. From $55 to $60 in 500 ml bottle.
Gutierrez Colosia Sangre y Trabajadero Oloroso: Gutierrez Colosia is one of few producers left who wave the flag for El Puerto, the town in the Sherry Triangle that's now home to the fewest bodegas. These are citrusy, lean wines across the range, even down to this oloroso, which carries its weight with grace. About $16 for a half bottle.
Follow me on Twitter @sirenevirbila
---