Wine review: 2012 August West 'Santa Lucia Highlands' Pinot Noir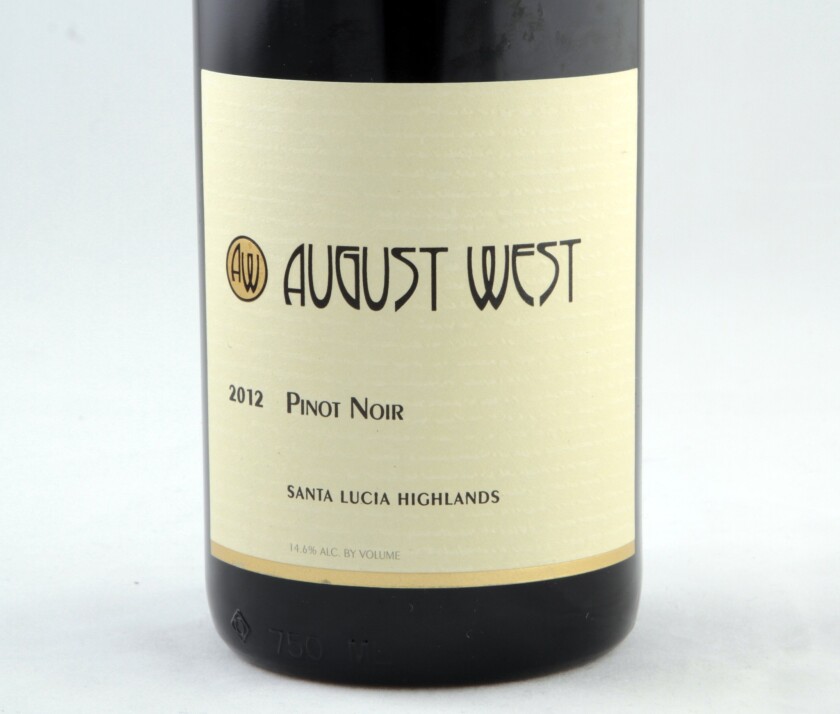 From a stellar vintage in the cool-climate Santa Lucia Highlands near Monterey comes this extremely compelling Pinot Noir from August West. With its vibrant fruit and lush texture, it's an elegant expression of the appellation at a very attractive price.
Keep an eye out too for August West single-vineyard Pinots, most in the $40 range and well worth seeking out.
Pop open a bottle for a grilled chicken or some sausages, have it with a summer vegetable soup, a composed salad or a classic salade Niçoise.
Region: California's Central Coast
Price: $26 to $30
Style: Lush and silky
What it goes with: Grilled poultry, vegetable soups, composed salads, salade Niçoise
Where to find it: Amazing Grapes Wine Store in Rancho Santa Margarita, (949) 888-9007, https://www.amazinggrapeswinestore.com; Duck Blind Fine Wines, Beers and Spirits in Santa Monica, (310) 394-6705, https://www.duckblindfinewines.com; Lincoln Fine Wines in Venice, (310) 392-7816, https://www.lincolnfinewines.com; Mission Wines in South Pasadena, (626) 403-9463, https://www.missionwines.com; Wine Exchange in Orange, (800) 76WINEX, https://www.winex.com; and the Wine House in West Los Angeles, (310) 479-3731, https://www.winehouse.com.
Follow me @sirenevirbila
---
Get our new Cooking newsletter.
You may occasionally receive promotional content from the Los Angeles Times.