Cooking demo with Wes Avila of Guerrilla Tacos at The Taste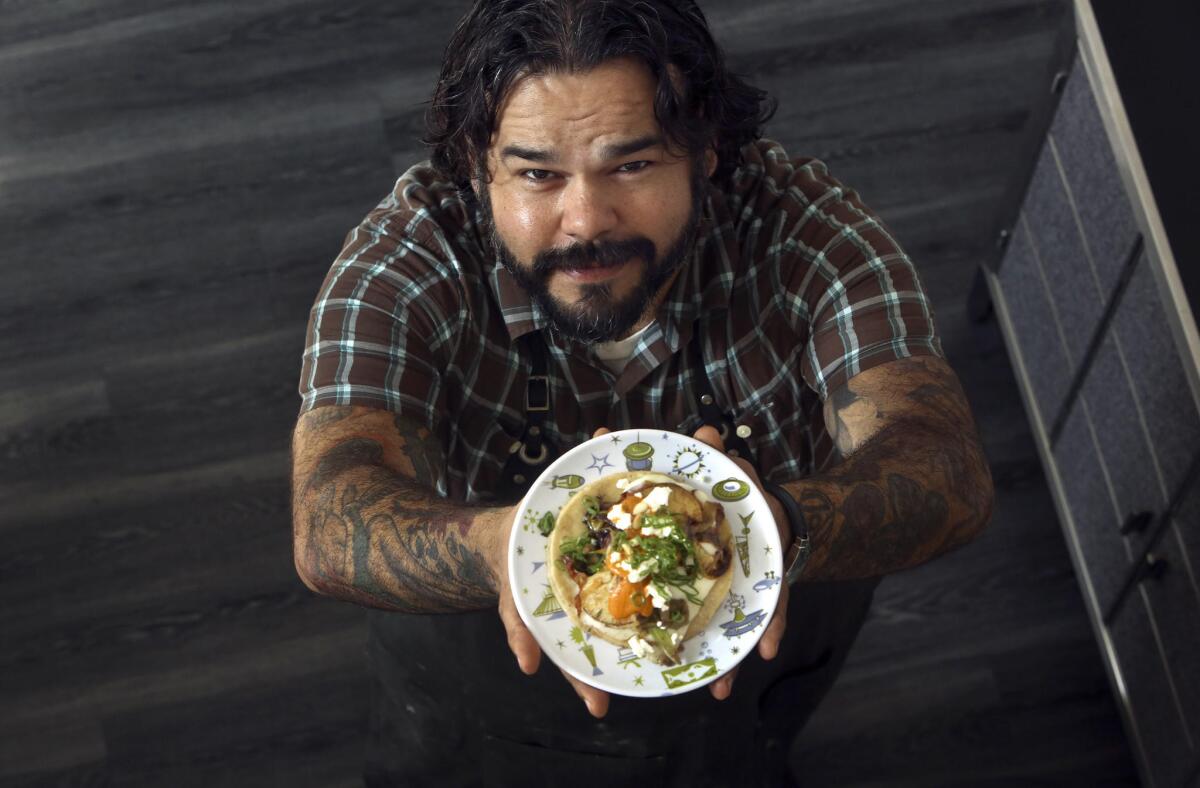 Wes Avila of Guerrilla Tacos will hold a cooking demonstration tonight at the Backlot Culinary Stage at 9:45 p.m.
You can read about Avila's cookbook and other L.A. cookbooks:
While it's most always a good time to have a book about tacos, this book about tacos is especially welcome. We're talking about Guerrilla Tacos, specifically, Wes Avila's excellent taco truck that you'll often find parked outside specialty coffee shops around the city.
This is Avila's first book; co-written with writer Richard Parks III, his is a cookbook that also functions as life story. Narrated in Avila's relaxed, conversational style, the story pulls you in, as do the 50 recipes.
He starts with sweet potato tacos; we're in Pico Rivera, where he was raised.