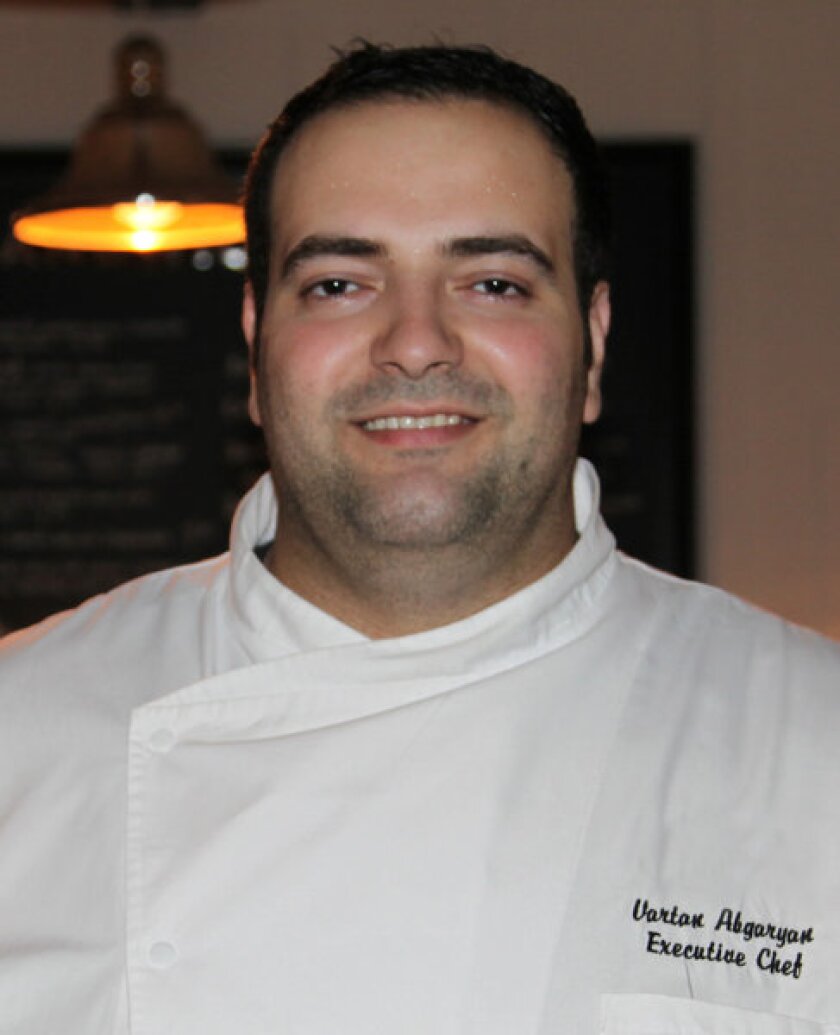 As of late September chef Bejamin Bailly has no longer helmed the kitchen at Dana Hollister's Silver Lake restaurant, Cliff's Edge. A little under a year after Bailly overhauled the restaurant's menu in a move that generated significant buzz, Bailly has been replaced by former Public Kitchen & Bar chef Vartan Abgaryan.
No reason has been given for Bailly's departure, but Hollister and team welcome Abgaryan and his new menu featuring local, seasonal seafood, meats and veggies.
Items of note include: rabbit rillettes with cranberry, mustard and cardamom-spiced wafer; oxtail galette with fried farm egg; guinea fowl with za'atar, preserved lemon and salsify; clams with Riesling, flowering chives, sumac and crème fraiche; Brussels sprouts with hazelnuts, horseradish and lemon; pear poached in verjus with cave-aged blue cheese; and caramel custard with sea salt brittle and butterscotch cookie.
Since opening in 2004, Cliff's Edge has been a neighborhood favorite with diners particularly attracted to the lush back patio (one of the lovliest outdoor dining spaces in the city). However, it long struggled with an identity crisis when it came to its food. Bailly changed that, and now Hollister says that she feels the new direction Abgaryan will bring to the restaurant will further that objective.
ALSO:
5-hour energy drinks linked to 13 deaths
L.A. City Council approves Meatless Monday
5 Questions for Eric Greenspan
---