4 Images
Hugh Hefner's women
Hugh Hefner and Crystal Harris at the El Capitan Theatre last year. Harris and Hefner were to have been wed this coming Saturday at the Playboy Mansion, but Hefner tweeted Tuesday that "The wedding is off. Crystal has had a change of heart." (Kevin Winter / Getty Images)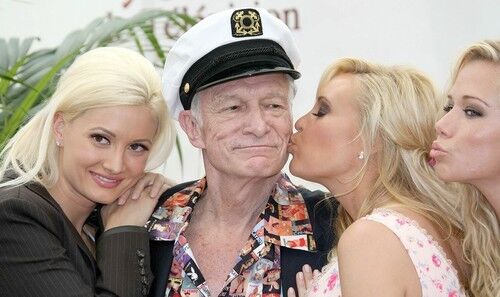 Hugh Hefner poses with playmates at the 2007 Monte Carlo Television Festival in Monaco.
(AFP / Getty Images)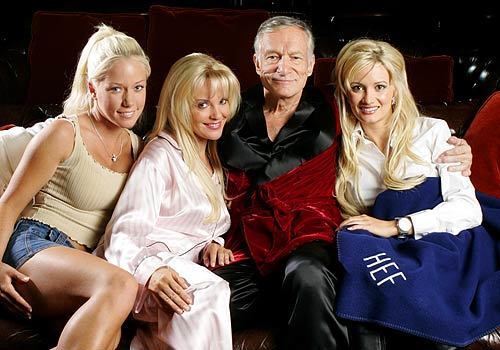 Hugh Hefner with "The Girls Next Door" -- from left, Kendra Wilkinson, Bridget Marquardt and Holly Madison -- in 2004.
(Carlo Allegri / Getty Images)
Hefner at the "Baywatch" 10th anniversary celebration in May 2000 in Santa Monica. With him are, from left, Jessica Paisley, Mandy Bentley and Sandy Bentley.
(Vince Bucci / AFP)