How to cultivate compassion in the workplace
The irony is not lost on Radhanath Swami that he speaks to international financiers but hasn't had a bank account in 40 years.
"I last signed a check in 1969," said the author and spiritual figure. "And here are these business people asking me to teach them. I guess we all have our purpose."
We caught up with the Mumbai-based activist and lecturer as part of a speaking tour for his latest book, "The Journey Within: Exploring the Path of Bhakti." Radhanath Swami was born Richard Slavin to a Jewish family in Chicago but left the U.S. at age 19 and ultimately ended up in India, living in caves in the Himalayas and studying yoga.
At age 31, he became a Hindu monk. He has been invited to speak at companies like Google, Apple and Starbucks on subjects including compassion in the workplace.
What's the main message you share with business leaders?
It begins with what we value as real success. There's a saying that you know how rich you are by what you have that money cannot buy. Material things can give pleasure to the mind and senses, but it is fleeting. Those things cannot give fulfillment to the heart.
If things aren't going well at work, what can people do?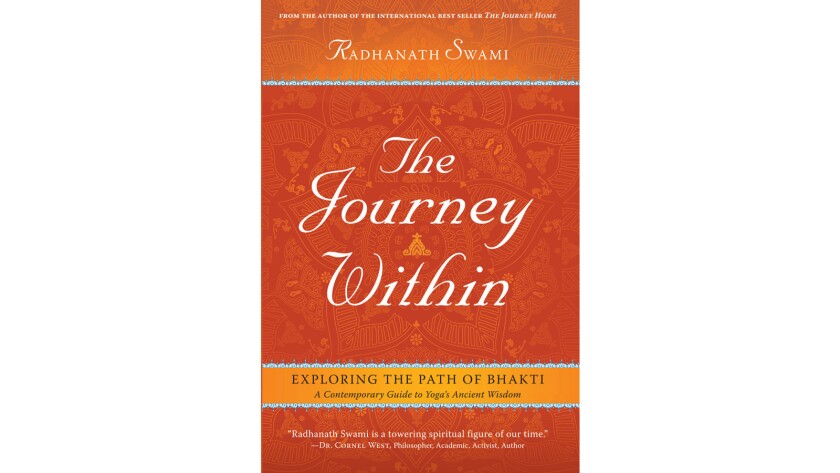 Everyone needs a practice that helps them to respond to stresses at work in a positive way. It can be meditation, chanting or prayer. When frustrations come, we're not disturbed by them. When we go home, we're not bringing the baggage of anger with us.
In your lectures, how do you address issues like inequality and discrimination in the workforce?
Greed, selfishness, arrogance are rooted in the human heart. If we remind ourselves of the sacredness of our humanity, that can change. There are people who truly share their wealth with their employees, who see fairness as their responsibility. I knew of a large textile manufacturer who lost almost everything. Many employees stayed with him even though he could no longer pay them because he had always been good to them.
Are company heads responsive to your message?
People are looking for something deeper than the superficiality of life. Integrity is the most important thing when seeking a fulfilling experience in every aspect of life, including work. If we have a foundation of inner fulfillment, storms will come, but that purpose will keep us focused.
Do people think that being more compassionate at work means they lose their edge?
It's a common misconception. I have met many wealthy and powerful people who are humble and respectful and every bit as effective, dynamic and competitive as others. Whether you are a villager or a billionaire, everyone is entrusted with a divine purpose in their lives, and that's why we work. It's not a sectarian concept. We want to be instruments of compassion in the world and toward our greater family of humanity. Otherwise, we just become prisoners of our own success.
READ ON!
Why midnight snacking is the worst
7 reasons why you can't lose the weight
---