The outdoors are calling, and we've got ideas for 'roughing it' in style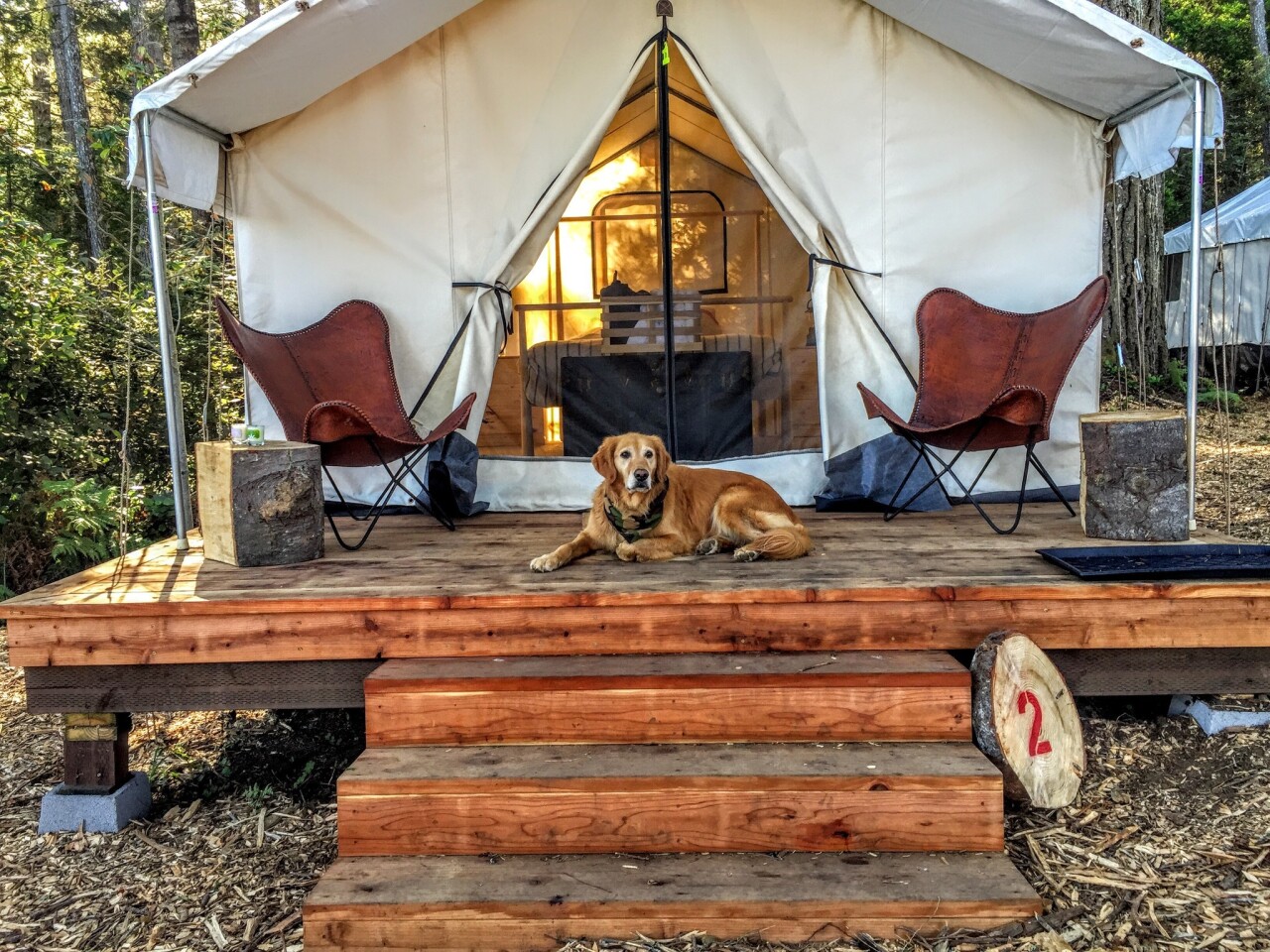 Want to glamour camp, i.e. "glamp"? You can haul your own gear, rent it (and pay to have it set up) or, as is the case here, secure a reservation at a resort such as Mendocino Grove in Mendocino, Calif.
(Mendocino Grove / Mendocino Grove)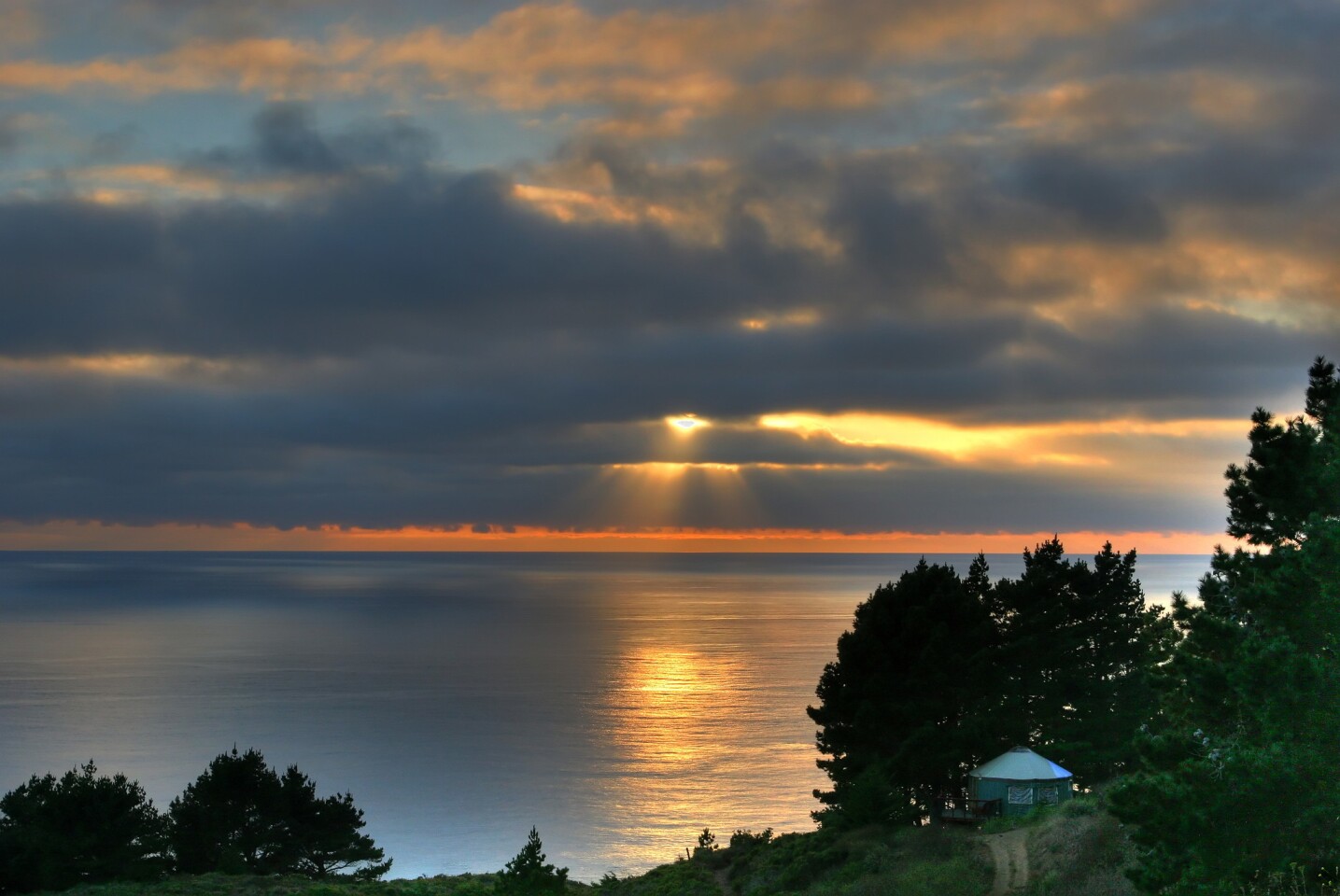 A view of the Pacific Ocean at sunset at Treebones glamping resort near Big Sur.
(Treebones Resort )
The lodge bar at Treebones glamping resort near Big Sur.
(Treebones Resort )
Shelter Co. can be hired to deliver tents to an agreed-upon location and furnish and stock them.
(Mel Barlow )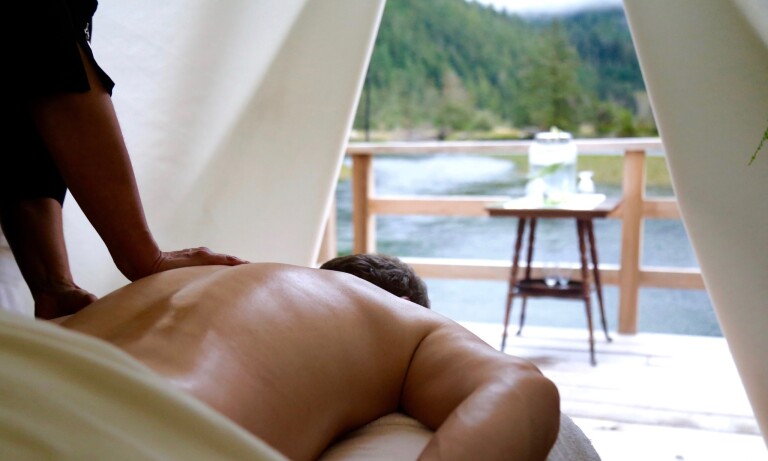 Luxury hotel services such as massages can be purchased at such properties as Clayoquot Wilderness Resort on Vancouver Island in British Columbia.
(Clayoquot Wilderness Resort )
Collective Governors Island, a retreat site in New York Harbor, offers luxury tent stays.
(Richard Drew / AP)
A room at the Resort at Paws Up in Greenough, Mont.
(The Resort at Paws Up)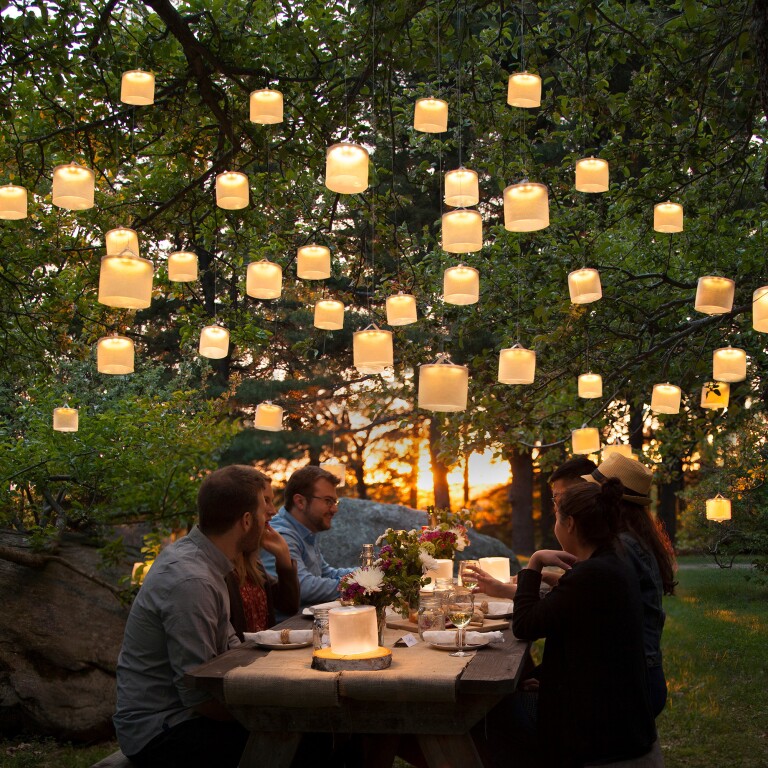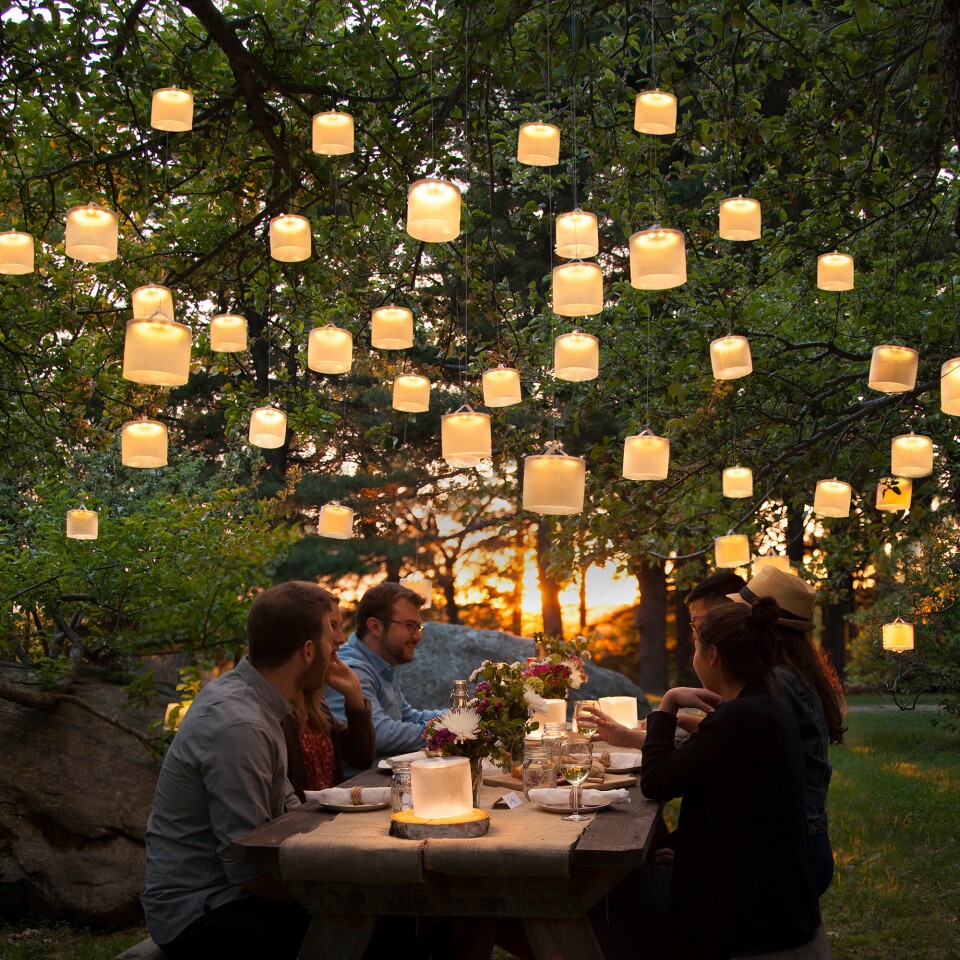 Luci Outdoor 2.0 collabsible solar lanterns, $19.95 apiece at mpowerd.com and from outdoors retailers.
(Mpowerd)
If you rent equipment from Shelter Co., you might choose to have it outfitted like this.
(Bess Friday )
Glamping accommodations at Safari West in Sonoma County.
(Safari West)
Hedgehouse roll-up throwbed, $375 at hedgehouseusa.com.
(Hedgehouse / Hedgehouse)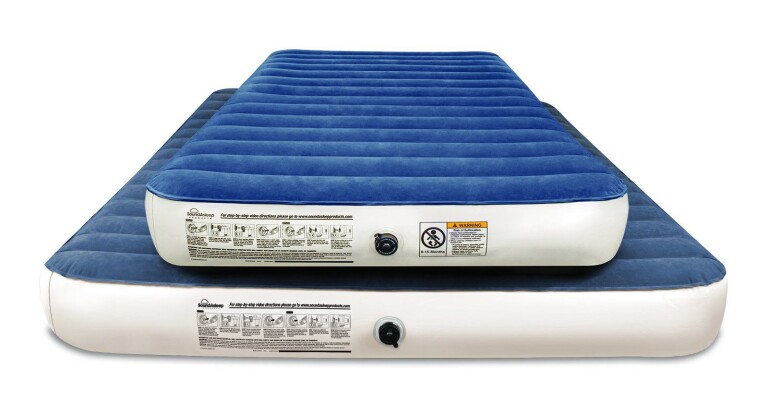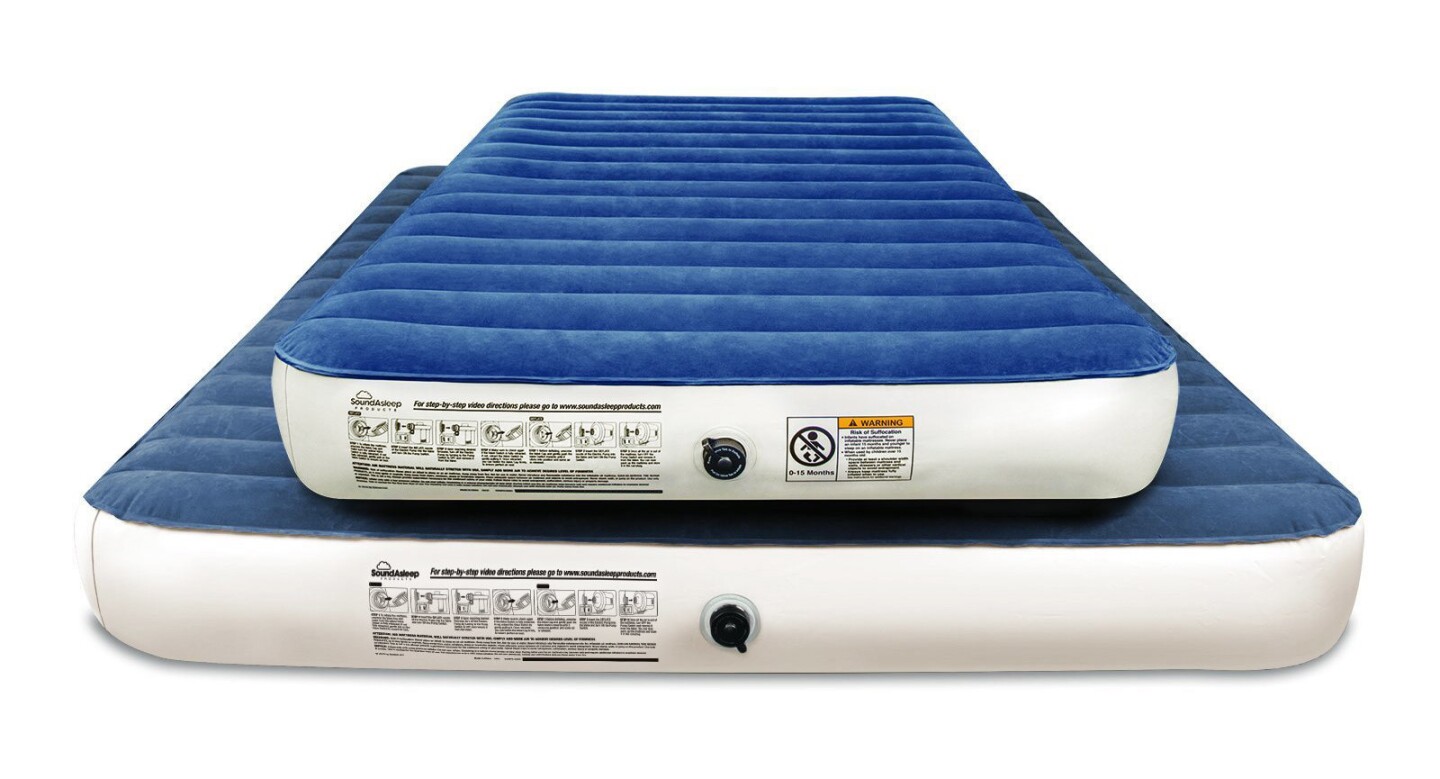 SoundAsleep Camping Series air mattresses, from $119.95 at soundasleepproducts.com.
(SoundAsleep)
Pendleton Yakima camp blanket, $149-$199 from pendleton-usa.com.
(Pendleton )
Sling butterfly chairs, such as this leather one from Pottery Barn, can add some luxury to camping. $199 from pbteen.com
(Pottery Barn)
Yuni sells Shower Sheets large body wipes, $15 for 12, yunibeauty.com.
(Yuni)
Enlightened Equipment's enclosable Revelation quilt, $270, enlightenedequipment.com.
(Enlightened Equipment )
Alpine Start instant coffee, $8.99 for eight packets, alpinestartfoods.com.
(Alpine Start)
AeroPress coffee maker, $29.95 at williams-sonoma.com and other retailers.
(AeroPress )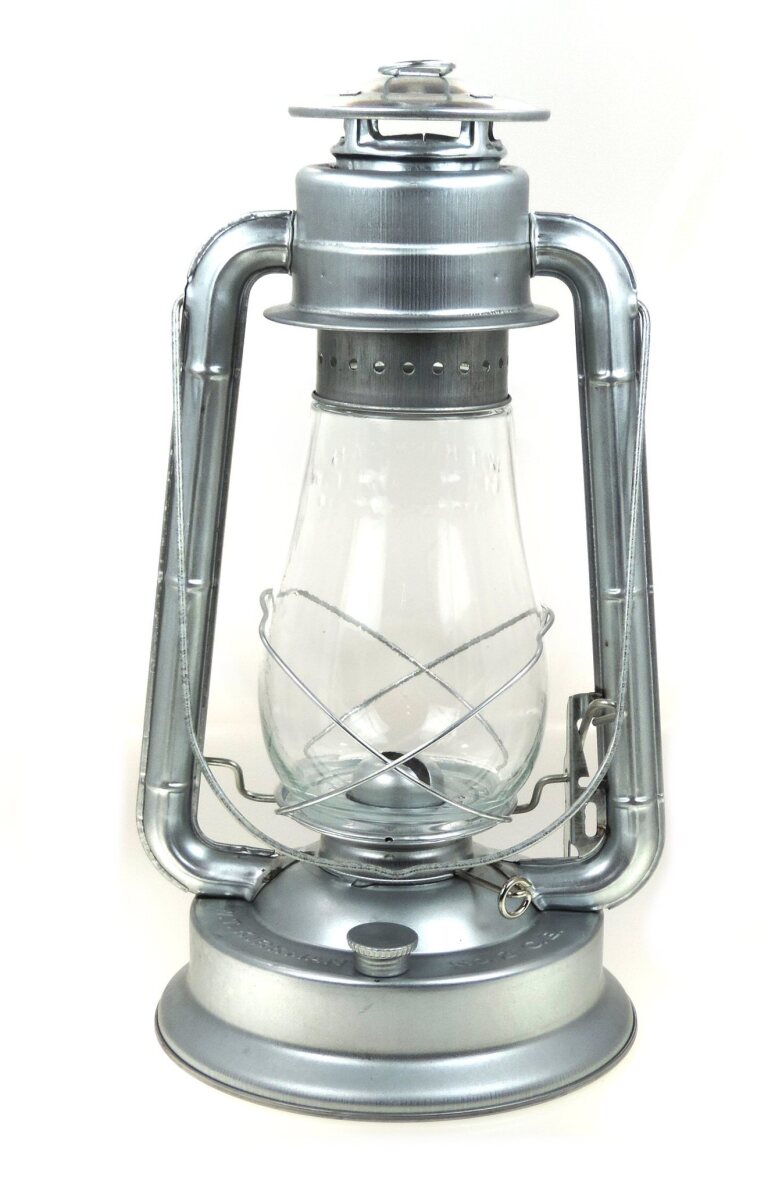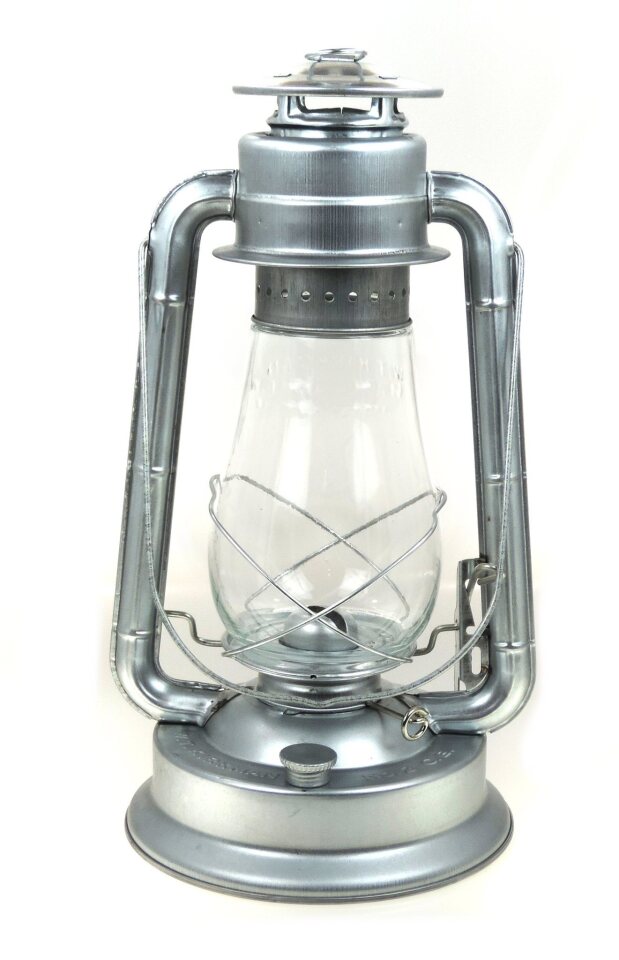 W.T. Kirkman lamps can be purchased as oil burners or battery-operated. This is the No. 2 Champion cold blast lantern, which starts at $48.95 at lanternnet.com.
(W.T. Kirkman )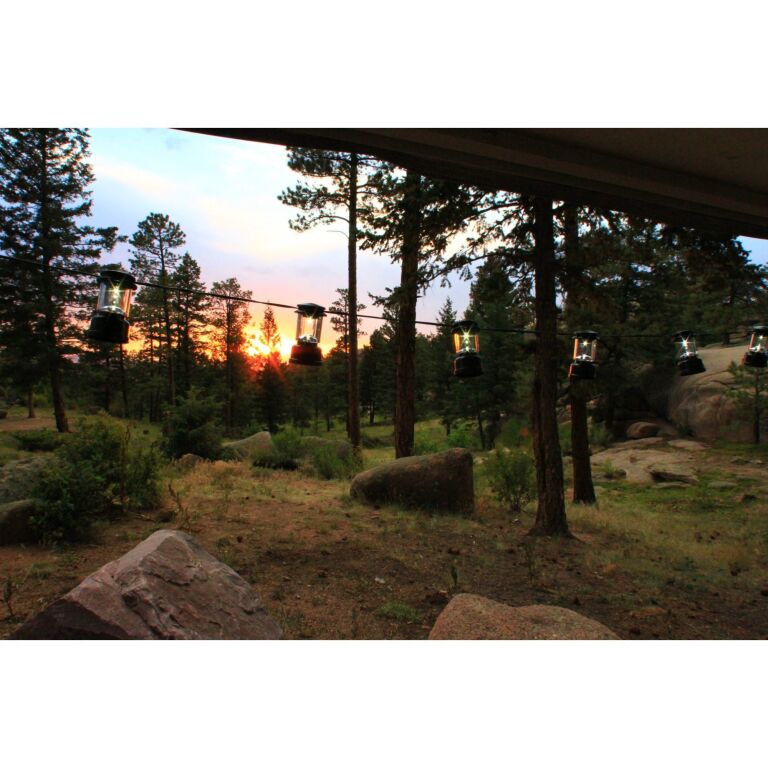 String up some Coleman LED camp lanterns, $17.99 apiece at coleman.com.
(Coleman )
Shelter Co.'s Meriwether tent can be purchased at shelter-co.com for $695 or $995, depending on the construction material. Rentals of all kinds also can be arranged with the company.
(Shelter Co. / Shelter Co.)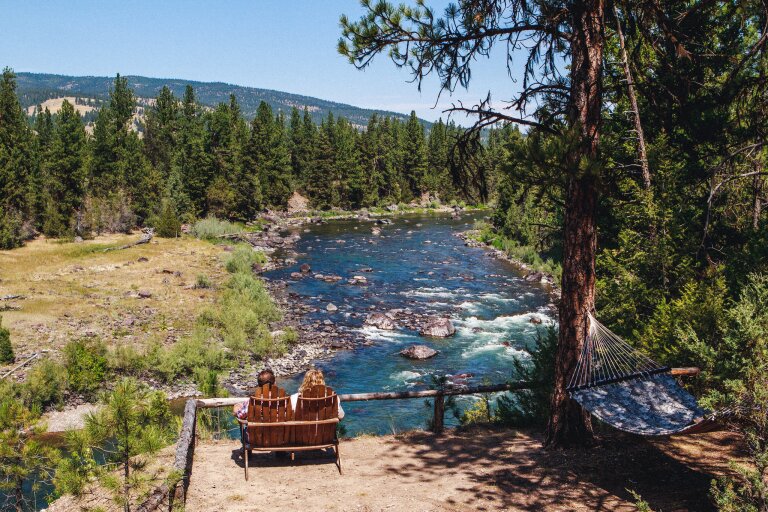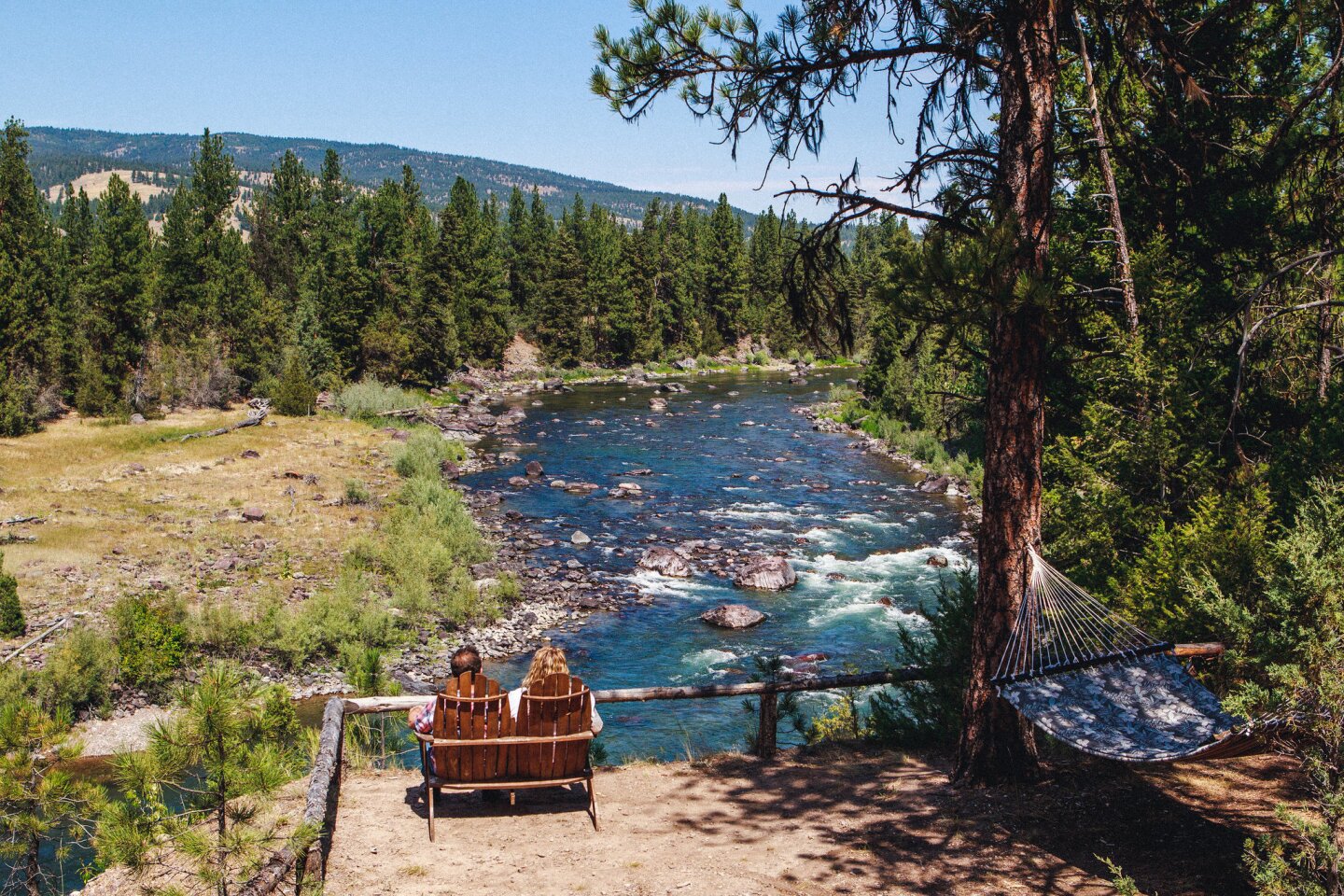 Cliffside camp at the Resort at Paws Up in Greenough, Mont.
(The Resort at Paws Up )
Aerial view of riverfront tents at Clayoquot Wilderness Resort on Vancouver Island in British Columbia.
(Clayoquot Wilderness Resort )
California is rich with recreational areas where we can enjoy woods, mountains, lakes and ocean vistas. For those of us who love nature but aren't physically capable of or are intimidated by roughing it, there are ever-growing opportunities — and gear — for glamour camping, a.k.a. "glamping."
We chatted with Dan White, author of "Under the Stars: How America Fell in Love With Camping," and others for help envisioning luxe living under the stars.
"A lot of backpackers look down on 'glamping,'" White says, but adds that "there is this very long history in this country of 'roughing it easy,' of having the trappings of a strenuous wilderness vacation without the 'strenuous' aspect." President Theodore Roosevelt, White says, was known for bringing a staff of servants and wilderness guides to prepare campfires, set up tents and entertain.
White says lavish camping experiences abound in Africa, Thailand and Europe. In North America, super-luxe standouts include Clayoquot Wilderness Resort on Vancouver Island in British Columbia, Safari West in Sonoma County and the Resort at Paws Up in Montana, "where you can spend thousands of dollars to rent a tent for you and your family and there's a 's'mores butler' who will roast your s'mores for you," White says. "There's even a glamping aspect that's sort of colonized Burning Man."
At glamping resorts and campgrounds, amenities might include fine dining, in-tent massages, romance packages that include candlelight dining, and more. Spending time in nature can have multiple health benefits, and some destinations, including Mendocino Grove in Mendocino, offer group fitness and wellness activities such as forest hikes and yoga.
But glamping resorts "also help people enjoy the outdoors who aren't physically fit to put up and take down a tent," says Nancy Lang of Safari West, where visitors can see zebras and more. "It's an opportunity for people with disabilities to have quite the outdoor adventure."
Hiring some help can also make a difference. Kelsey Sheofsky is co-founder of San Francisco-based Shelter Co. concierge glamping service, which brings tents, platform beds, 500-thread-count sheets, Pendleton blankets, down comforters, shower trailers, mobile saunas, electricity, luxe food and more to an agreed-upon destination.
"We have a camping butler service that stays the night," Sheofsky says. "The more people getting out and exploring the park system and nature and unplugging, the better. Any way they want to do that, I think it's great."
Where to start research for your luxe, outdoor adventure? White suggests glampinghub.com to find the perfect fit.
DIY 'glamping' tips
Glamping certainly has its upside, although all that luxury can cost you. Still, there are plenty of ways to increase the glamour quotient on an outdoor adventure. Here are six ideas:
1. Plan ahead
"If you're going to be schlepping around a gigantic tent you really need to do an unusual amount of advanced planning," White says. "Call the park administrator in advance." If you're planning any kind of unusual uses — like that giant tent — "it's really important to check with the person managing the property." The last thing you want is to be turned away.
2. Think food, wine
"Food is such a big factor in having a luxurious experience in the woods. You don't need to bring a can of beans and hotdogs," Sheofsky says. "Why not grill up a great piece of fish and have a cheese platter and a bottle of wine?" Before you head out, mentally "prepare" all your meals and think about the accessories you'll need on hand: knives, cutting boards, spices, olive oil, etc.
3. Create a fitness playground
Part of the joy of camping is all the ways to get in a workout without really trying. Before you go, check out walking and hiking trails, and other nearby activities such as horseback riding, rock climbing and, if you're near the beach, surfing, swimming and body boarding. Bring a yoga mat, some blocks and a strap and you can get your sun salutations, or a meditation session, to remember. Or set up your own volleyball court.
4. Sleep comfortably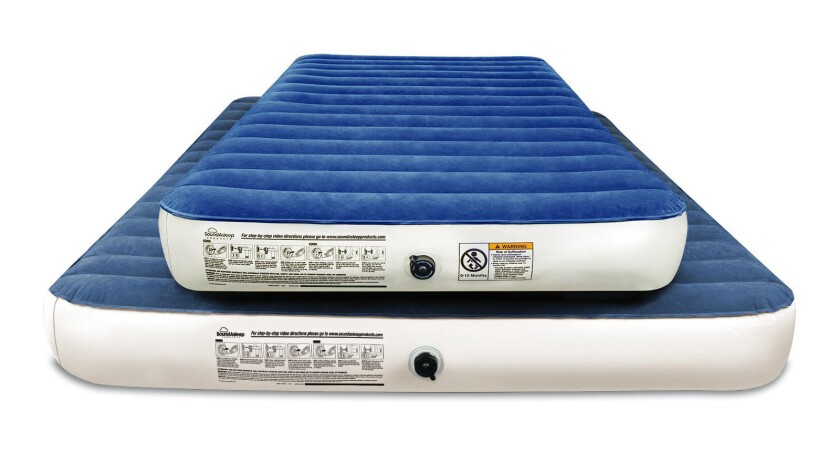 "Getting a good night's sleep makes all of the difference in the world," Sheofsky says. "Invest in a great sleeping pad, inflatable mattress or roll-up mattress, something that gives you a lot of cushion sleeping on the ground."
5. Consider a roomier tent
"People are always really excited about how roomy our tents are and that you're able to stand up and get your clothes on without hunching over," Sheofsky says. If you like that feature, keep it in mind when shopping for a tent of your own.
6. Add small touches
Look for ways to add comfort and luxury to your campsite. Your favorite pillow. Freshly laundered sheets. Perhaps cloth napkins and serving trays. "Little touches can imply glamour," White says. Sheofsky agrees, adding that even a vase with flowers on the campsite table can elevate the experience.
READ ON!
Why midnight snacking is the worst
Actress Sofia Vergara's secret? Lifting weights
---