Shift class brings on the intense fun in North Hollywood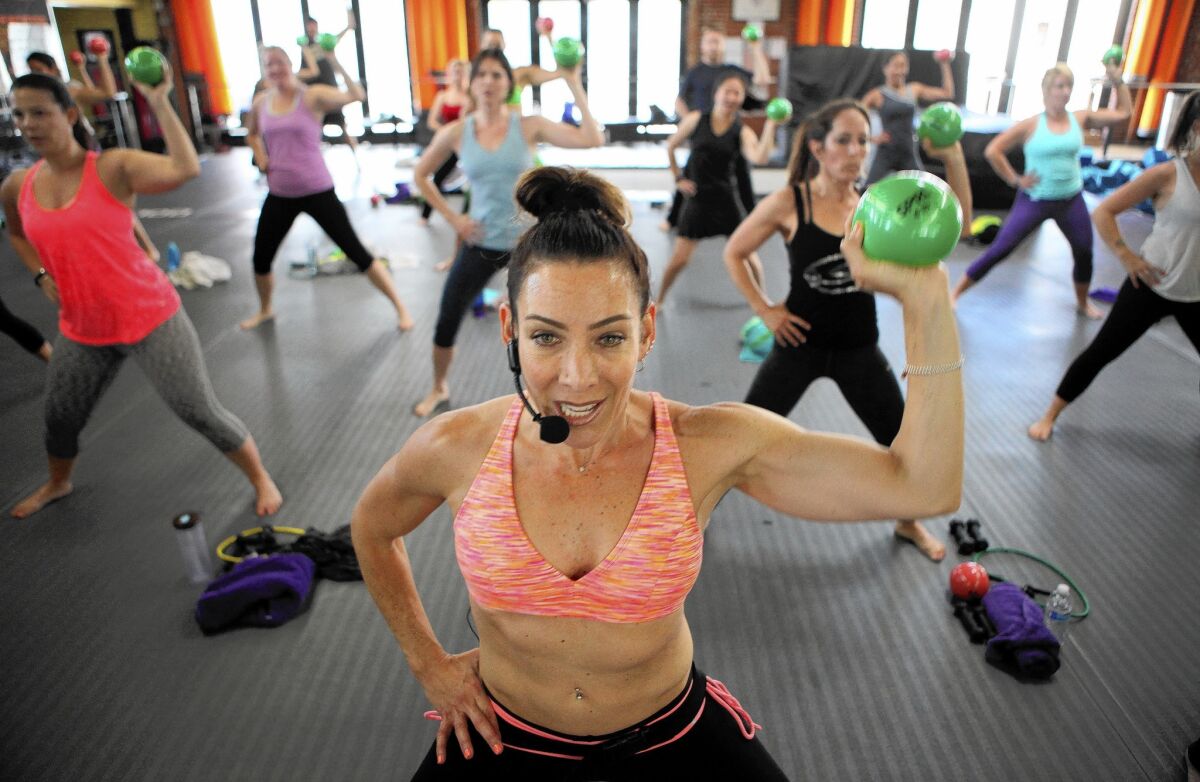 I tried a Shift class in North Hollywood because three of Dana Perri's students emailed me to say how much fun it was. They were right. Which is not to say it wasn't a tough class, because it was. But Perri, a former dancer and acrobat, is so genuinely engaging and encouraging that, like for any good teacher, students want to put out their best effort.
"Adjust, don't quit," she told the class when it got tough and some of us were flagging.
The class, offered once or twice every morning, aims to work every muscle group through a series of exercises using resistance bands, weights and a medicine ball. There's a good stretch at the end.
Shift, 5140 Lankershim Blvd., North Hollywood, www.shiftbydanaperri.com
Aura: Mostly women in a full class. Lots of positive reinforcement. Shift stands for "shaping how I feel today." Varied music, with salsa, Pharrell Williams and plenty of peppy vocalists.
Effort: Serious, with joy. Low-impact workout on a bouncy floor (used otherwise by martial artists) that took a bit of getting used to. Easy to make the workout harder with heavier weights or higher resistance.
Style: I felt as if I'd been invited to join a bunch of friends who work out together. Perri knows everyone's name and talks throughout the class to people individually, noticing that one student could do something he couldn't just a few weeks earlier. Or that a woman was back after a few weeks off. Bring water and a towel.
Cost: $17, with discounts available for multiple-class packages.
If you have suggestions for classes, please let me know by email or Twitter (@mmacvean).