The simple reasons why actress Jessica Biel avoids wheat and dairy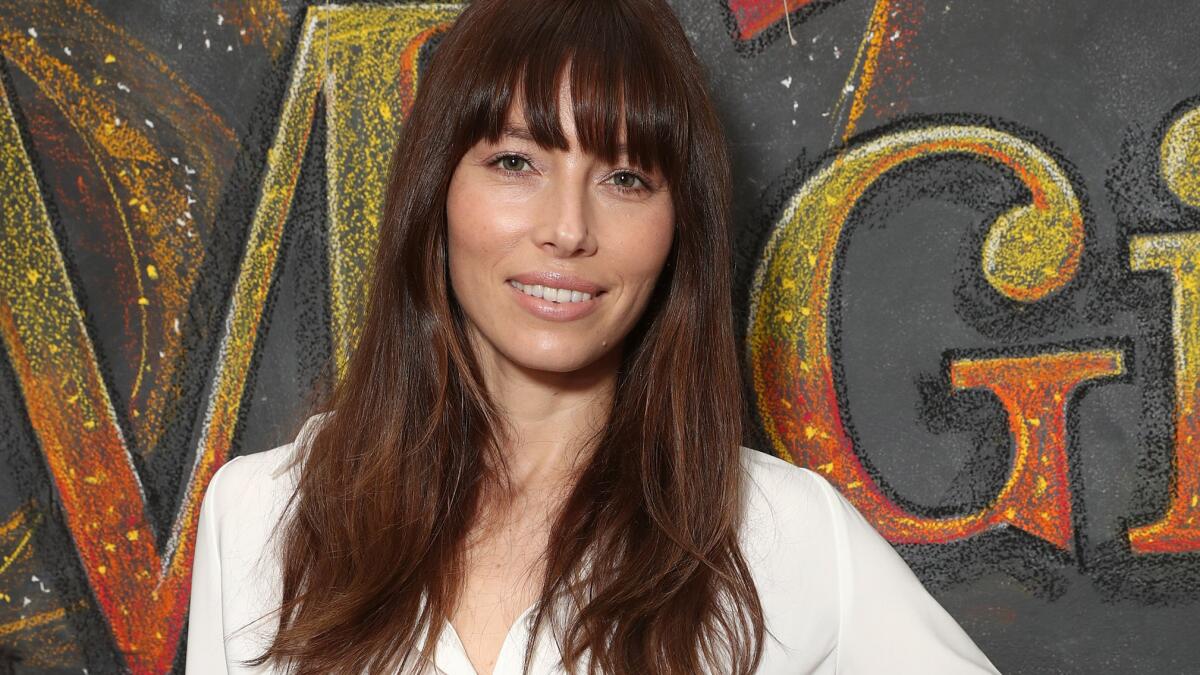 Actress Jessica Biel glides into Au Fudge in West Hollywood looking lithe and radiant, wearing a cinched-waist, midi pencil skirt and silk blouse.
Au Fudge is her parent and kid-friendly all-in-one marketplace, creative space (you'll find cooking and other classes here) and restaurant replete with cocktails, cakes and an organic kids menu, and it's busy this Saturday afternoon with a tribe of upbeat kids and adults with a slight showbiz sheen.
The 34-year-old mom to 1-year-old son Silas and wife to all-around entertainer/singer/America-loves-him Justin Timberlake has just finished hosting a daytime screening for the Amazon Season 2 premiere of "Just Add Magic," a TV show that features kids cooking, an at-home garden and an ancient recipe book linked to magic spells.
We chatted with Biel about her dietary and fitness habits and which nutrition choices overflow to her husband and son.
Tell us about your garden.
We have a beautiful garden and go out all of the time, every couple of days, pick spinach and pick radishes and things and throw them together in a salad and it's wonderful. That's probably one of the coolest things I think about living in California is that we can really grow all year long.
Starting at when you wake up, going through your day, what do your nutrition and meal choices look like?
So recently my family has been making this pancake mix we like, it's a Paleo pancake mix, it has a lot of coconut, no gluten, no wheat, no dairy... delicious. So we'll start off with Paleo pancakes with some cashew or almond butter on top with some local honey, and we like chicken-apple sausage, and then maybe a fresh juice from the Juicero machine, which we love, we have some green tea with honey -- that's a pretty normal morning for me.
If I'm home for lunch, I run out to the garden and grab some leaves and throw together a quick salad, maybe throw some quinoa in there or something, or I like these veggie burgers that you can get from Whole Foods or Erewhon and you can grill it up and throw it on top with some nuts… and then some kind of snack during the day – maybe gluten-free pretzels with this really yummy almond cheese dip. It almost tastes like cream cheese, but no dairy.
And then dinner, if we're home, it would be cooking up some salmon, some rice, grilling some vegetables, or going out and having some chicken, something a little heartier for dinner. That would be a normal day for me.
Not all-out Paleo, not all-out gluten-free?
Not all-out anything. Just creating a balance if possible… but honestly I just feel better when I don't have gluten or wheat or dairy. My digestion is better, I feel better, I have more energy… I just try to eat really healthy. I mean, of course I have cheat-days and will go out and have, like, cookies and pizza. If I'm training maybe I up the protein intake…. I don't do so much eating for training unless I'm really training for something specific.
Like when you hiked Mt. Kilimanjaro to bring attention to the global water crises? How did you train for that?
I did a lot of walking with a 30-pound backpack on an incline. I also tried to spend as much time in altitude as I possibly could, which was really key. Altitude really affects you in weird ways.
Has having a son affected how you eat?
Yes! I eat differently because I eat his leftover scraps. I'm like a human vacuum cleaner. If he leaves a little, like I said this morning we had pancakes and sausage and I didn't make any for myself, I asked if he was done and I was like — great!, and shoveled and licked the plate clean with his little scraps. There's so much running around… it's nutso in the morning.
Are you and your husband both on the same eating plan?
We all eat healthy — I mean, we try to. Silas is a kid, so sometimes he doesn't want to eat that broccoli or eat that spinach, so you go, "All right, pasta it is," or "French fries it is."
To read the article in Spanish, click here
READ ON!
Caring for cuts, burns and scrapes: The rules have changed
4 L.A.-area running clubs that are way more than just running clubs
Zendaya explains why 'fearless' is the best compliment you can pay her