10 gym bags so glam you'll want to get up off the couch
Fitting it all in to stay fit, sometimes literally — schlepping your day-to-day necessities to the gym, work and beyond — can translate to an over-stuffed, messy, accident-waiting-to-happen gym bag. You need room (and pockets) for dirty gym clothes, gym shoes, wet swimsuits, possibly a laptop, smartphone, keys, wallet, water bottle ...
We chatted with a bag designer for tips on making it all work, and share a few smart gym bag picks.
When Joanna Lau, founder and CEO of Jemma bags, started her company she was a banker, not a designer. But necessity was the mother of her recent invention, the Birdie work-gym bag. (It received a nice boost when celeb offspring Katherine Schwarzenegger posted on Instagram that she was "totally in love" with it.)
"When I was in finance I noticed a lack of functional but at the same time good-looking handbags," says Lau. "So personally, I have to carry around on a daily basis a laptop and a lot of client documents that couldn't be folded. It always felt like I was compromising and getting almost a man's bag or a really boring laptop bag because all of the women's handbags I had were either too small or didn't have the right functionality."
So after talking with friends and co-workers and discovering this was a common problem, the outcome was a gym bag for the working woman in classic colors (navy, black and tan) that includes lots of functional pockets and accessories. There's a laptop pocket, water bottle holder, wallet pocket, phone pocket, multiple card slots, detachable key strap, exterior ventilated shoe compartment, bag for dirty clothes, makeup pouch and more.
Here are some bags to check out:
On the go
You won't believe how much stuff fits in the Birdie. $198, jemmabag.com.
Refined design
The Aer Gym Duffel and the Fit Pack backpack both have separate shoe compartments. $120 and up. aersf.com
All matched up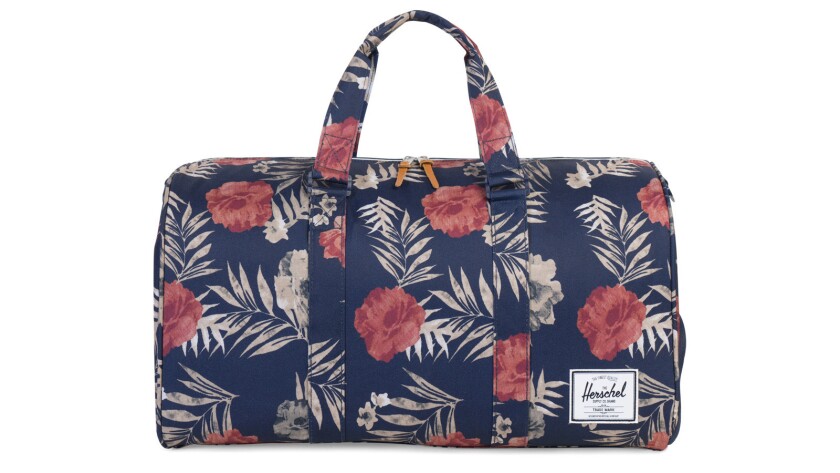 Herschel Supply's Novel Duffel comes in a wide array of colors and patterns. $84.99 and up. herschelsupply.com
Have mat, will travel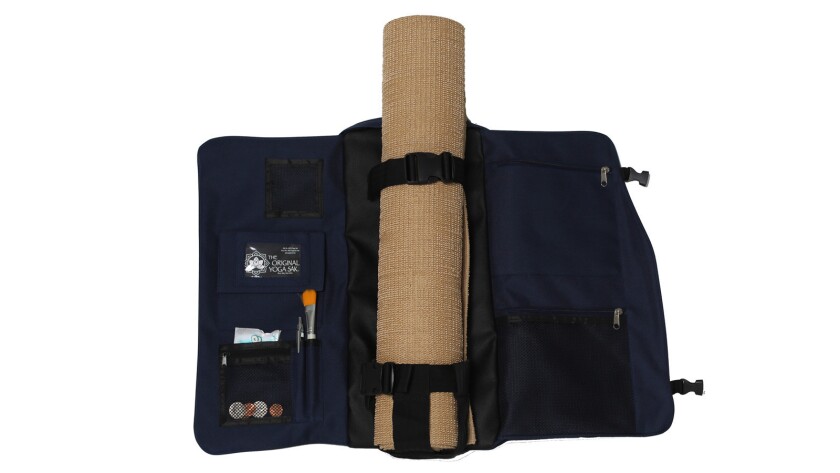 The Yoga Sak features multiple pockets — and it all starts with a spot for your mat. $49.95. yogasak.com
Stow and go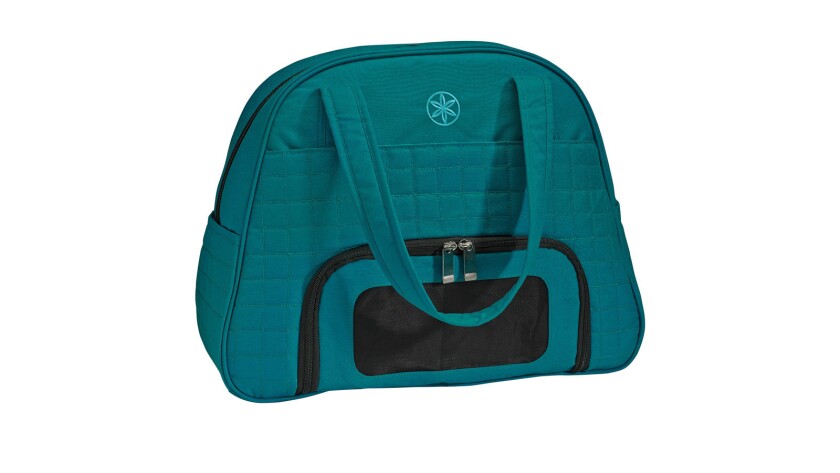 The Everything Fits tote includes a vented compartment for shoes or wet clothes, water bottle compartment and a cinch cord on the bottom for your yoga mat. $59.98. gaiam.com
Connected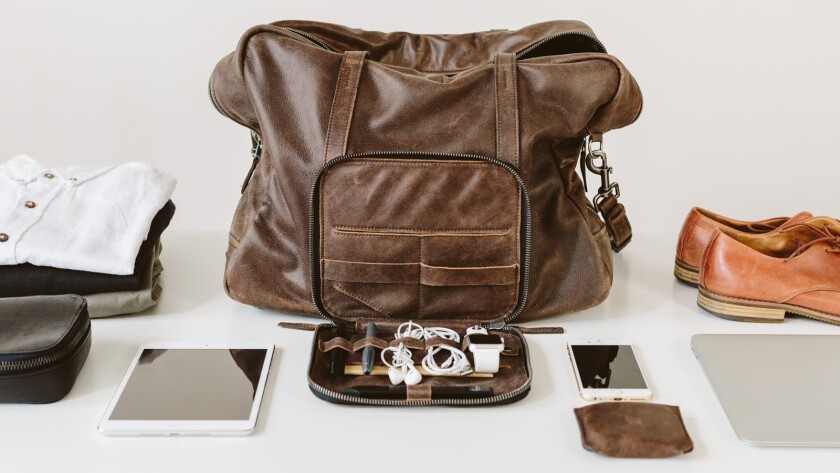 The 100% leather Voyager Weekender is all you need for a getaway, and it comes with optional WiFi integration. $725. thisisground.com
Basics, covered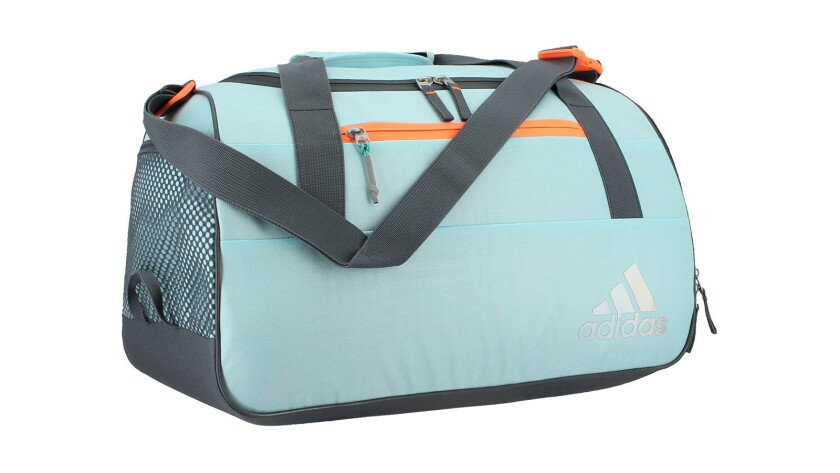 The Adidas Squad III Duffel Bag includes a shoe "tunnel" and media/tech pockets. $45. adidas.com
Head for the hills
The LuluLemon Run All Day Backpack II is lightweight, reflective and water-repellent. $118. shop.lululemon.com
First, we hydrate
When the trail is your gym, you wear your bag. The Osprey Dyna 1.5 women's trail running pack comes with media/tech and food pockets, and a water reservoir. $90. ospreypacks.com
READ ON!
Caring for cuts, burns and scrapes: The rules have changed
4 L.A.-area running clubs that are way more than just running clubs
Zendaya explains why 'fearless' is the best compliment you can pay her
---