Bonding over 12.5 miles and 12,000 volts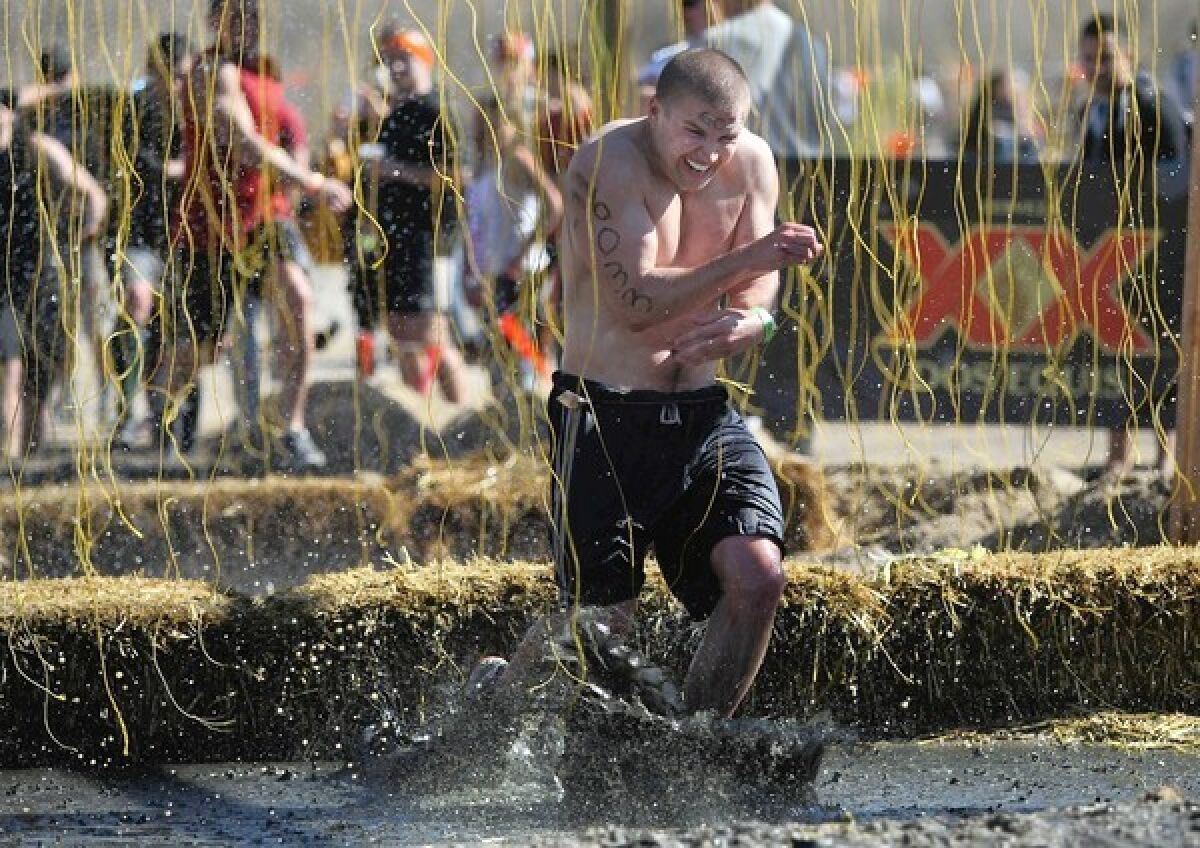 I've done all kinds of crazy events, from 10-day Eco-Challenges to 100-mile runs at 12,000 feet in the Himalayas, but none was as fun as slithering through mud–soaked tunnels and climbing 40-foot nets for three hours at the 12.5-mile Tough Mudder in late February in Temecula. That's because my teammate was my son, Joey.
Even at the advanced age of 55, I can still out-run and out-bike the kid; he's like a crazed colt who can't pace himself. But watching him bound over 12-foot walls, plunge into the muck and climb monkey bars hand-over-hand like, well, a monkey, was a quaint reminder that I'm not 18 anymore.
"Hey, Dad, what's takin' you?" he'd taunt, offering some tips and then bolting ahead on the trail. I'd do what he said — and then catch him on the hill climbs.
Like all high school kids, Joe does his own thing now and doesn't hang out much with his parents. But he was so happy in the last miles that he begged me to sign us up for the Tough Mudder in Big Bear this summer.
I questioned that decision after the last obstacle: The Electro-Shock Therapy, a 40-foot gantlet of hanging straps, some electrified with 12,000 volts of electricity. I don't understand the logic of this "obstacle" and would have opted for carrying another 70-pound log up a hill if that had been a choice.
Joe took his wet shirt off and ran right through, waiting for me on the other side. But after 3 feet, I was slammed by a thunderbolt to the head that knocked me backward into the mud like a heavyweight boxer's punch.
I thought I had brain damage. Maybe I do. The only thing that made it worth it was to see the sheer delight on the kid's face as he hugged me when we crossed the line. He hasn't hugged me since he was 10.
Athletes get down and dirty in obstacle mud runs