From a food summit for anyone to an exclusive retreat in Malibu, from foraging in the woods to yoga in the desert, an upcoming clutch of wellness happenings offers something for everyone.
Seeking a luxurious staycation? In early May, private training company Malibu Fit Concierge is organizing a two-night, three-day retreat filled with hikes, yoga and meditation sessions at the ultra-exclusive Nobu Ryokan hotel in Malibu. Peter Deacy, founder of Malibu Fit Concierge, said the retreat would offer a mix of energizing and calming activities such as a 30-minute yoga session to start the day, a two to three-hour guided hike, breath work, kettlebell-based fitness classes on the beach and restorative yoga at sunset. Healthful meals will include juices, smoothies and salads while dinner each night will be at the Nobu restaurant nearby.
"The overall goal is for people to get away from whatever is troubling them and feel rejuvenated," said Deacy.
Info: May 6 to 9. Nobu Ryokan, 22752 Pacific Coast Highway. $4,500 per person, includes accommodation, activities and meals. malibufitconcierge.co
::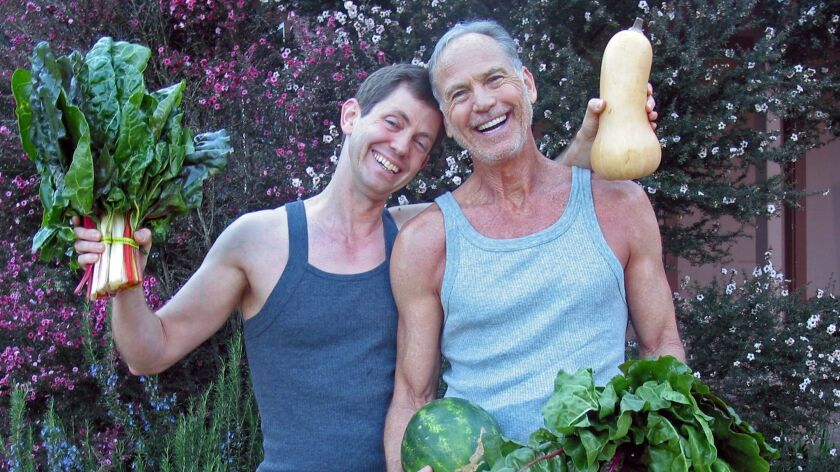 Now in its eighth year, the online Food Revolution Summit kicks off on April 27 and offers nine days of tips and inspiration to get you eating better. Medical doctors including Joel Fuhrman, Christiane Northrup and Dean Ornish are some of the experts being interviewed and taking questions from listeners.
"We're seeing an explosion of interest in health and wellness as more and more people are fed up with toxic food culture," said Ocean Robbins, who is organizing the summit with his father, John Robbins, author of books including "Diet for a New America." "We have thousands of studies that tell us that we can prevent chronic illnesses by changing our diet. This is our way of getting that information out and learning from the top experts." Other speakers include GMO expert Jeffrey Smith, neurologist David Perlmutter and physicist and environmental activist Vandana Shiva. The audio conversations will be live streamed in the morning (PST) and then available for the rest of the day. Yes, there will be coverage of diet trends (celery juice, anyone?), but the focus is on key factors for improving health.
"We need to eat less sugar, processed junk, less animal products especially from factory farms and more whole plant foods. People applying those principles see tremendous results," he said.
Info: April 27 to May 7. Free. foodrevolutionsummit.org
::
Want to learn how to live off the land? That, and preserving veggies, will be on the agenda at a two day mid-May "Forage & Ferment Experience" at the Little River Inn in Mendocino. Guests will learn how to hunt for seaweed on the beach before going into the forest to seek out nettles, wild radishes and Manzanita apples.
"I think people are realizing that we're very disconnected from our food source," said Cally Dym, co-owner of the inn. "And now that people know how good fermented foods are for you, we want to show how easy it is to preserve foods this way." Guests will also learn how to clean sea urchins and scallops, differentiate between the different greens and berries found in the wild, and learn how to ferment their finds. The foods foraged will also be used in meals prepared for guests by chef Marc Dym.
Info: May 10 to 12, $500 per person, not including accommodations, which starts at $490 a night. littleriverinn.com
::
A new location and additions like aerial yoga will mark the upcoming Shakti Fest, the five-day mid-May yoga festival in the desert.
Now in its ninth year, the event is at a new lakeside location in Joshua Tree, said founder Sridhar Silberfein, which will allow for conveniences including more RV hookups and parking.
"Other first-time offerings will be a workshop on climate change and a hall just for people to do breath work," said Silberfein. Expect to see dozens of yoga teachers and kirtan (meditative chanting) sessions, additional vegan food vendors, art installations, "glamping" options and an extended kids' area. The event is drug- and alcohol-free.
Info: May 9 to 13, Joshua Lake Tree RV and Campground, 2601 Sunfair Road. Festival passes are $275. Discounts available for seniors, students and members of the military. Not including accommodation. bhaktifest.com
::
Ocean kayaking, seaside cycling or mandala painting are some of the options open to those who sign up for the upcoming Immersive Wellness "Daycation" at Terranea.
Sharon Holtz, spa director of the Rancho Palos Verdes luxury resort, said the idea behind the day-long event was to give people "an opportunity to reconnect with themselves and the nature around them." Starting at 8 a.m. with a cycling class by the ocean (although guests can show up as early as 6 a.m. to use the spa facilities, and can choose from a range of treatments), the day's events range from active to relaxing.
There is also a workshop entitled "Focus on the Positive: Connecting to What Matters Most." Guests also choose from a range of 60-minute spa treatments. The day culminates with an outdoors yoga class under a full moon.
"For most of us it's just go-go-go," said Holtz. "We need to hit pause for a moment. We send people home with little mindfulness and nutrition tips to help bring back that sense of balance."
Info: May 18. $450 includes all activities, lunch and valet parking. Room charges extra. terranea.com
---