Browsing: Inside Bandier's new flagship on Melrose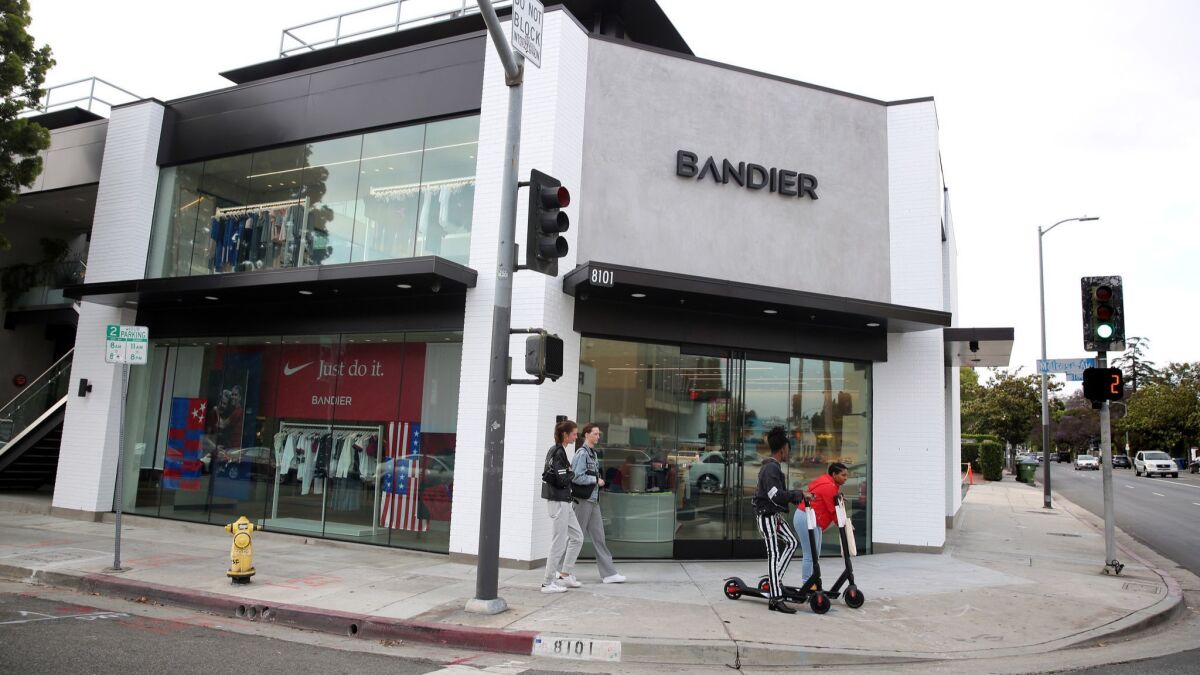 Jennifer Bandier built an empire selling stylish spandex, but she does not care for the word "athleisure." "It reminds me of someone playing shuffleboard on the leisure deck of the Love Boat," Bandier said. "I like to call it 'active fashion.' That's a term we coined."
Bandier has earned the right to define the category however she likes. Her multi-brand activewear chain has elevated athleisure from the staid territory of Lululemon's basic-black yoga-mom uniform to the realm of street style.
But that isn't even Bandier's biggest coup. The brand has managed to thrive amid the "Great Retail Apocalypse," taking over sprawling bricks-and-mortar spaces in Manhattan, the Hamptons, Dallas and — as of today — Los Angeles, with the opening of an 8,800-square-foot, three-story flagship on Melrose Avenue.
The Melrose location is Bandier's first outpost in California but likely won't be the last. The robust activewear market shows no signs of slowing, with a projected global value of $567 billion by 2024. Traditional fashion brands are now scrambling to put their own spin on sneakers, leggings and sports bras. Even Victoria Beckham has joined the party, making headlines this month by pairing vertiginous heels with gleaming navy Lycra stretch pants — a look Bandier has been Instagramming for years.
Bandier's retail savvy does not come from years of experience. She was a former music executive healing a broken foot when the idea for the brand came to her. (She once managed the R&B group TLC.) After months of inactivity, walking provided Bandier with much-needed endorphins. "I became Forrest Gump," she said. "I walked for hours around New York."
Dressing for constant motion proved to be a challenge. "I might wear Nike sneakers with a T-shirt and jacket by another label, and a sports bra and leggings by someone else." Bandier was traversing Central Park when a thought crossed her mind: "Why aren't there multi-brand activewear stores?" Her husband suggested that she sleep on it for six months. "I gave it six seconds," she recalled.
Bandier called a number of people that night, including Jayne Harkness, a founder of Barneys Co-Op. Harkness immediately grasped Bandier's vision and signed on. The first Bandier store opened nine months later, in 2014, in Southampton, N.Y.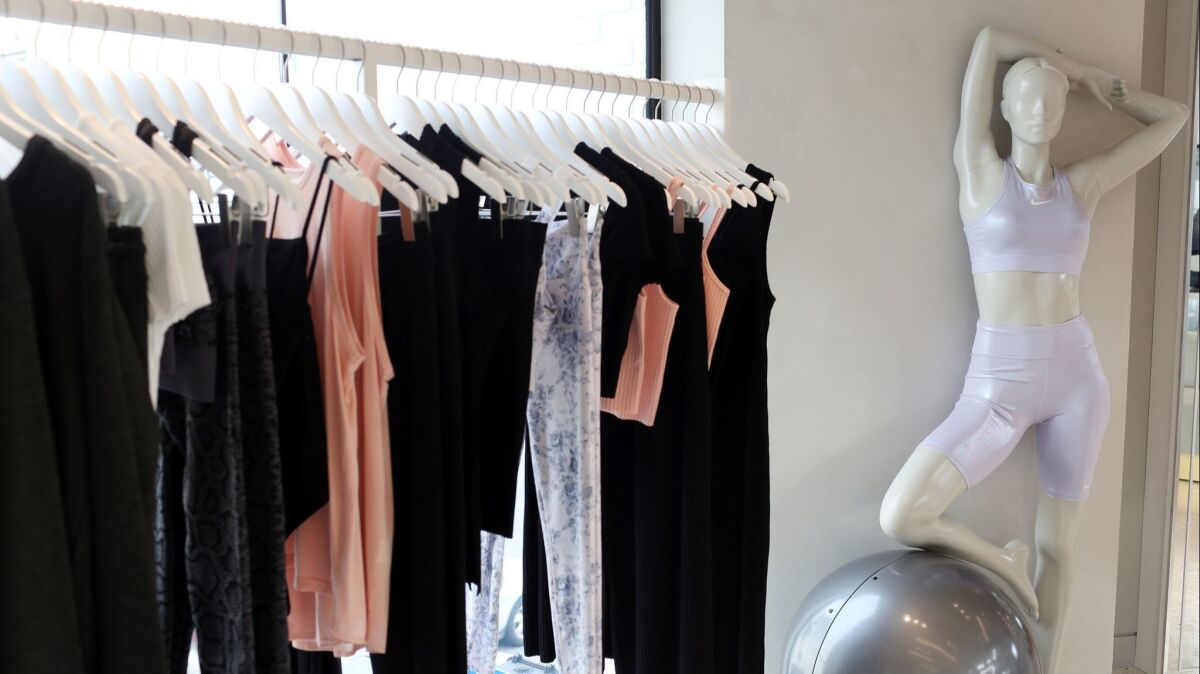 Bandier opened her first permanent outpost in New York City in 2016, in the Flatiron District. The space came with an additional story that she didn't want to fill with product, so the fitness destination Studio B was born.
While Classpass was offering the wellness-hungry masses access to nearly every studio in the city, Bandier gathered the best fitness classes under one roof, including sessions taught by toning guru Taryn Toomey, dance cardio phenom Amanda Kloots and the supermodel-sculpting ModelFit.
Bandier kept the party going on the mezzanine level, where an ever-evolving roster of nutritionists, skin-care experts and athleisure brands hosted events on every facet of wellness. "There's the class before the class, the class, and the class after the class," she said. "You could spend five minutes or five hours in our stores."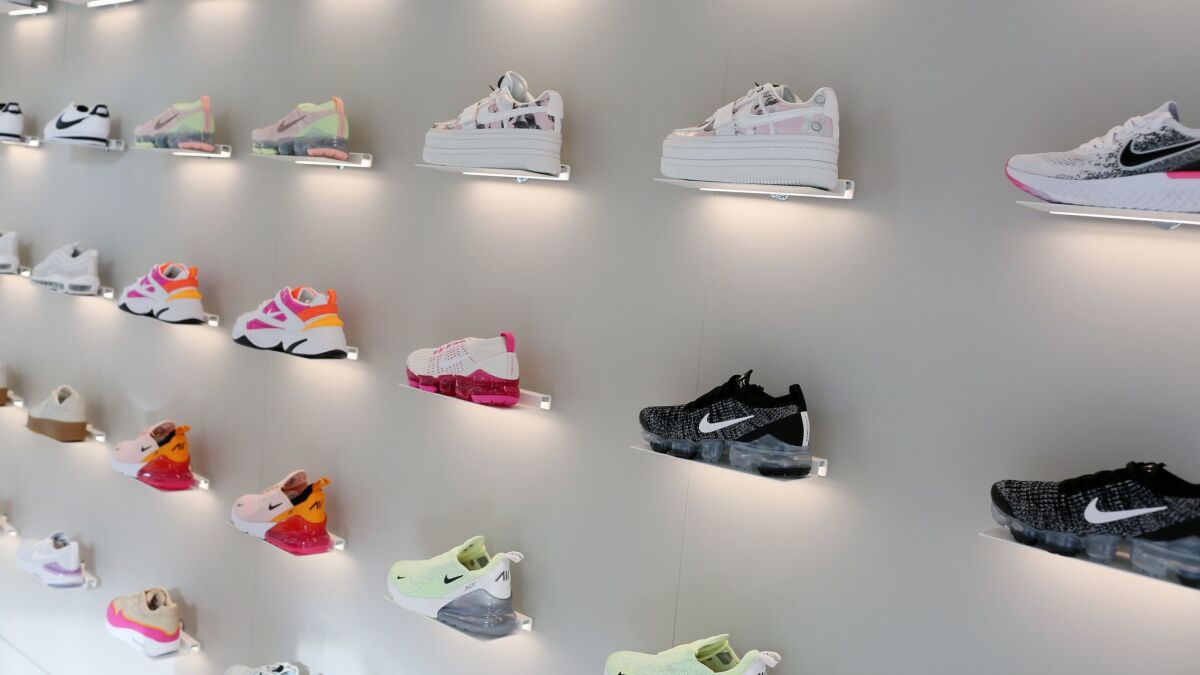 Bandier's new terrazzo and whitewashed space on Melrose features emerging labels: graphic sports bras and leggings by We Over Me; retro-inspired, rainbow-striped sweats by Wesley; and pleated cotton separates by Calé. A selection of limited-edition apparel and accessories is culled from more familiar territory, such as Nike and Adidas.
Coffee, matcha and protein smoothies come courtesy of Laguna-based Coffee Dose. An open-air garden offers respite. On the third story, a roster of classes taught by fitness gurus such as Toomey, Aubre Winters and Hot Pilates' Shannon Nadj are sure to keep Angelenos sweating.