CDC reports 'big increase' in H3N2 swine influenza cases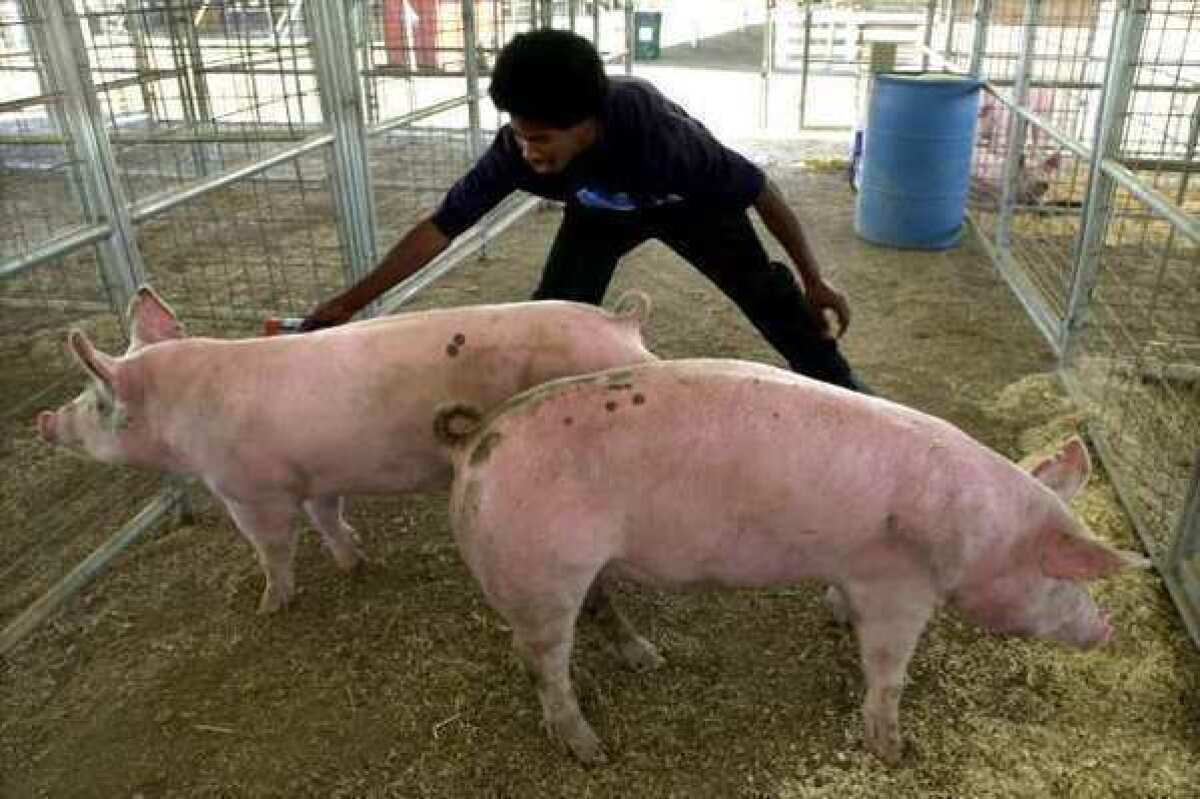 Los Angeles Times
There have been 145 cases of infection with the H3N2 variant swine flu since July 12 -- a significant jump from the prior week's 12 confirmed cases, officials at the U.S. Centers for Disease Control reported Thursday morning.
"We're seeing a big increase, and we think it's a real increase," said CDC flu epidemiology chief Dr. Joseph Bresee, during a news conference.
People have been catching this new swine flu primarily from exposures to infected pigs at state and county agricultural fairs. Sneezes and coughs from sick animals in fairground pens can sicken nearby people, who typically come down with a mild illness not unlike the seasonal flu. Two people have been hospitalized with complications from their illness, but both are now home, Bresee said. No one has died from H3N2v infections in 2011 or 2012, he added.
Bresee said the increase in confirmed cases was mostly a result of it being fair season around the country -- which brings more people in contact with infected animals. The spike in cases also results from a new reporting system, which allows states to confirm cases independently of the CDC.
The outbreak has affected four states so far, with 113 of the confirmed cases in Indiana, 30 in Ohio, and one each in Illinois and Hawaii. More than 90% of cases were in children. It is believed that adults have some resistance to the virus, from exposures to a similar strain in the past.
Starting this week, the CDC will issue weekly updates of confirmed cases each Friday. Bresee said he anticipated numbers would continue to rise.
People going to fairs should take precautions, including washing hands, avoiding eating in animal pens, and staying clear of obviously sick animals. People who are not in close contact with pigs do not need to change their behavior, Bresee said.
This year's seasonal flu vaccine will not provide protection against H3N2v, but Bresee said all Americans still should get a flu shot this fall, to protect against seasonal flu infection.
Click here for more on the swine flu outbreak, from the CDC.
---