Turns out your kitchen (not the bathroom!) is the grossest place in the house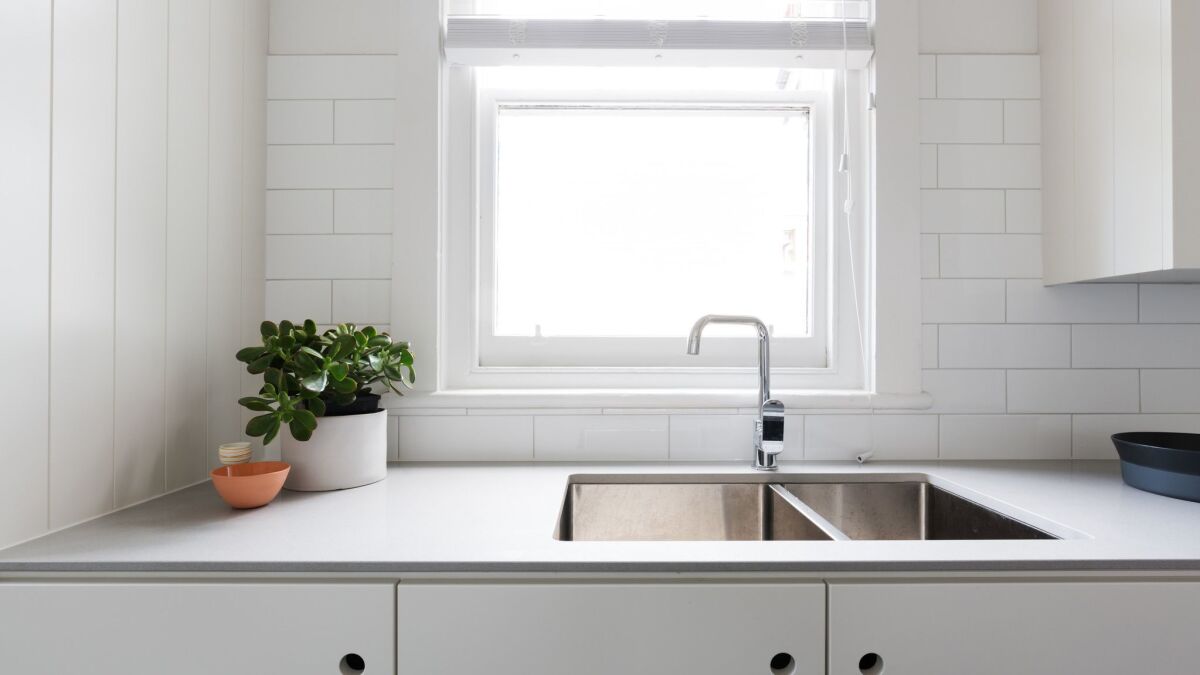 With the longer, sunnier days of summer comes the crashing realization that you can now see with startling clarity just how filthy your home has become.
In a study to measure the contamination of 30 common household items and surfaces, NSF International, which develops public health standards and food safety certification programs, found that the kitchen, not the bathroom, was the germiest place in the house. (If that's not icky enough, the company notes that 20% of foodborne illness outbreaks are believed to come from food consumed at home.)
Luckily, you can easily conquer any potential contagion with a little elbow grease, bleach and a bunch of coffee to amp up your motivation and tackle all the surfaces and more in your kitchen. (But, uh, about that coffee, see item No. 4...)
Here are some of the top sources of bacteria, yeast, mold and viruses, and how to clean them.
1. Dish sponge
Have you ever picked up your dish sponge and been knocked back by the odor? Yeah, that's bad, because sponges can retain and breed bacteria. The NSF found that more than 75% of kitchen dish sponges and rags show the presence of harmful bacteria (the worst being E. coli and salmonella).
How to clean it: Put wet sponges in the microwave for two minutes daily and replace them every two weeks or so. Another option: Keep a stash of dishcloths, towels and cleaning rags that can be machine washed on a sanitizing cycle or with bleach.
2. Kitchen sink
Food-handling experts discourage washing raw meat and poultry in the sink because you can splash bacteria everywhere. And those sink strainers? They're a trap for slimy gunk, especially underneath.
How to clean it: Wash and disinfect all sink surfaces once or twice a week with a tablespoon of bleach mixed into a gallon of water. Pour a quart of water mixed with a teaspoon of bleach down the drain and disposal monthly to sanitize them. Scrub that strainer on a regular basis, and pop it in the dishwasher for a hot cleaning.
3. Pet bowls and toys
Of the 30 household items NSF tested, pet food and water dishes ranked as the fourth-most germy. Pet toys ranked in seventh place. And you kiss that dog!
How to clean it: Either use the dishwasher's sanitizing cycle daily or hand wash bowls in hot, soapy water and soak in a bleach and water solution. Rinse well and air dry. Soft pet toys can be machine washed on a sanitizing cycle.
4. Coffee reservoir
Bacteria, mold and mildew are having a party in the dark, damp recesses of your faithful automatic coffee maker.
How to clean it: Most manufacturers recommend monthly cleaning. Begin by allowing up to four cups of undiluted white vinegar to sit in the reservoir for 30 minutes before turning on the brew cycle, using an empty coffee filter. Follow with two or three cycles of fresh water until the vinegar odor disappears.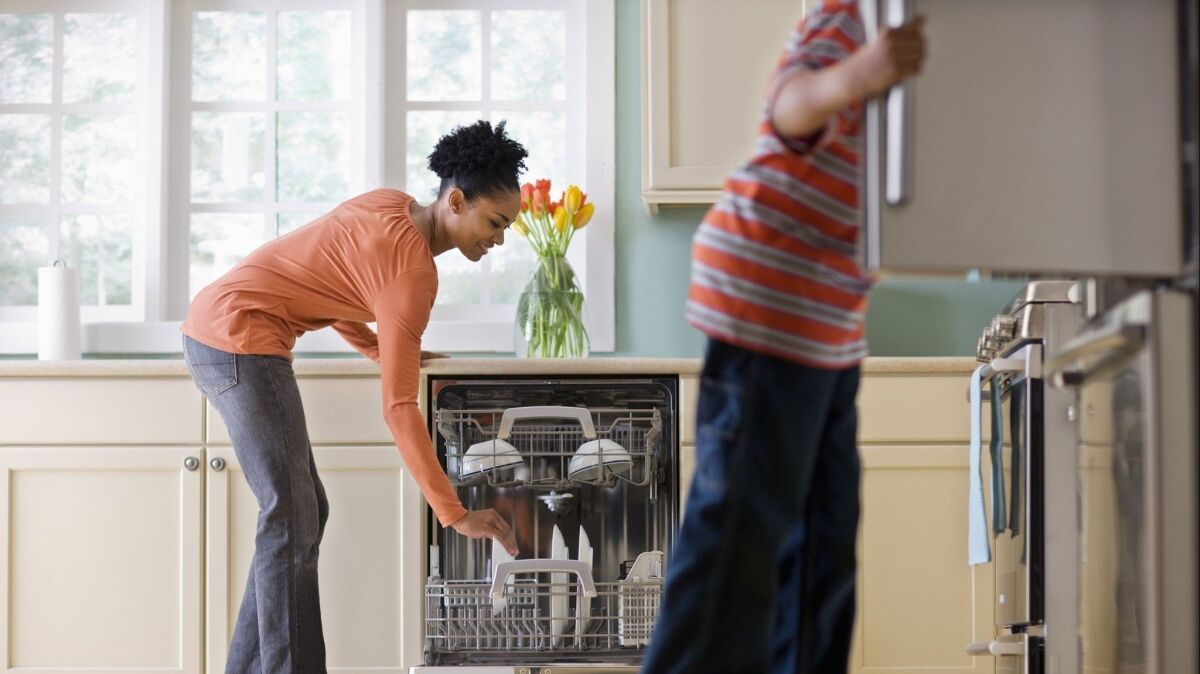 5. Other sneaky places for germs in your kitchen
The most common sites for some of the nastiest germs to hide are some of the least obvious places, according to the NSF study. The tests found that 36% of the following items tested positive for E. coli, salmonella or listeria: the refrigerator meat and vegetable compartments, the refrigerator door's insulating gasket; rubber spatulas, blender gaskets, can openers, pizza cutters and food storage containers with a rubber seal.
How to clean it: Wash rubber, neoprene and plastic with a mild, liquid soap and then air dry. Wash utensils and food storage containers in hot soapy water or in the dishwasher. Soak manual can openers and pizza cutters in white vinegar and then scrub food buildup and rust with a toothbrush. Refrigerator gaskets can be cleaned with water and a mild detergent or a tablespoon of baking soda dissolved in a quart of warm water.
Your toothbrush holder
Admittedly, most of us don't leave the toothbrush in the kitchen. But we couldn't ignore this finding in the NSF study. We hope you're sitting down for this:
NSF tests showed that your toothbrush holder had one of the the highest germ count of all items tested.
How to clean it: If the toothbrush holder or rack is dishwasher safe, run it through a sanitizing cycle once or twice a week. You can also hand wash it with hot, soapy water, rinse and then clean with a disinfecting wipe. And don't forget about the crud that gathers at the top and base of your electric toothbrush and charger. A disinfecting wipe or a cotton ball soaked with rubbing alcohol can remove the scum.
Get our L.A. Goes Out newsletter, with the week's best events, to help you explore and experience our city.
You may occasionally receive promotional content from the Los Angeles Times.