See how Midcentury 'breeze blocks' are being used in contemporary L.A. restaurant design
California's Midcentury design legacy has an interesting way of sticking around.
An example of the style's persistent and evolving influence is receiving renewed design attention at some restaurants around town.
"Breeze blocks," are back, but with a twist: The blocks have made their way indoors.
These screens of patterned concrete blocks in carports and on building facades are seen in many structures that date to the post-World War II building boom in Southern California. A drive through Palm Springs wouldn't be complete without seeing some outstanding specimens. Even before this period, however, legendary architect Frank Lloyd Wright embraced complex geometry — much of it inspired by pre-Columbian motifs and materials — rendered in masonry, both outside and inside his famed houses in L.A., such as the Freeman and Ennis houses.
Though this feature has a distinctly California feel, the historic references can go deeper. When designing chef Ray Garcia's Broken Spanish and B.S. Taqueria, Barbara Rourke of Bells and Whistles researched "Mexican tile patterns, building practices, design and cooking utensils. We wanted to use lots of textures and patterns in the interiors" at both downtown restaurants.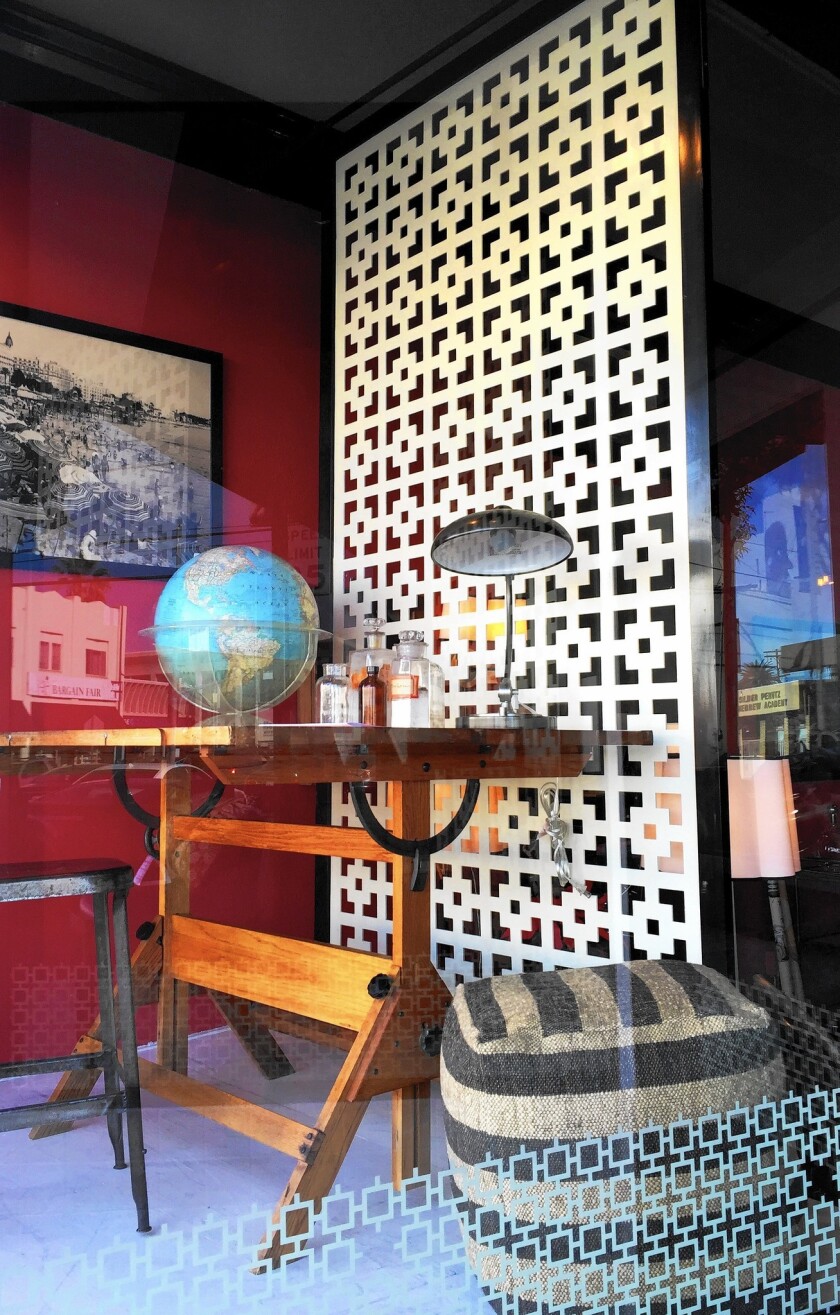 Rourke found concrete blocks to be versatile and an effective way to reference the lines of Maya structures while imparting a "casual, outdoor feel."
Square One Dining on Hyperion in Silver Lake features retro-style square blocks inside. At Paramount Coffee Project, a cafe/restaurant on Fairfax Avenue, concrete blocks with narrow perforations line a wall of the shotgun interior and are used outdoors. The decor at Roku Japanese restaurant on the Sunset Strip includes wallpaper printed with a rectangular concrete block motif.
For those who want this ornamentation in a home but with a lighter, less permanent effect, Empiric on Beverly Boulevard offers laser-cut wood screens echoing the entrance at the Parker Palm Springs hotel that Michael Towey of the California Workshop custom fabricates.
"I think it actually dates back to a Chinese pattern that's centuries old," Towey said. The power of these patterns is "related in my mind to people's fondness for bilateral symmetry. It's something people just love, and there are analogies to symmetrical beauty in nature too."
---