The Middle Ages: I turn to actress Angie Dickinson for cheeseburgers and stories from her golden past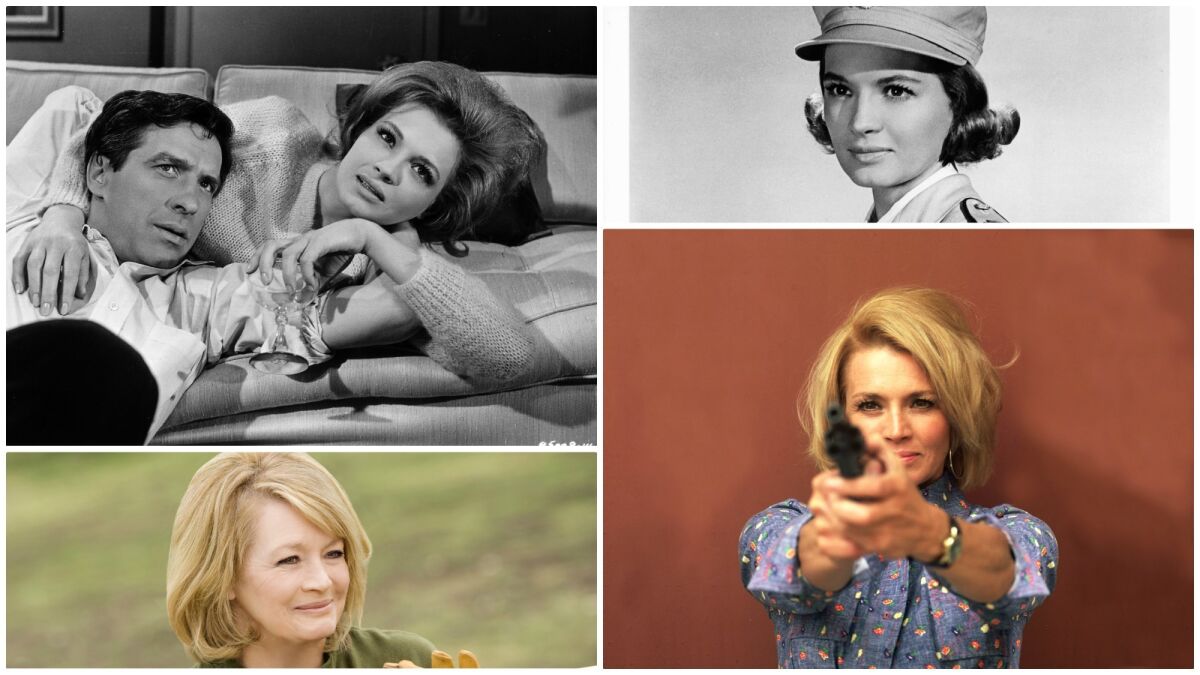 She sits backlit by the sun — on purpose, you know, because legendary actresses just seem to know the right way to slide into a restaurant booth.
The good news (for a change): Angie Dickinson is back eating cheeseburgers at Bob's Big Boy in Toluca Lake. With me. Will wonders never cease?
Apparently not, for we've been pals for some time now — me, the gap-toothed goof from the Midwest and her, the Burbank beauty who used to pal around with Frank Sinatra, once bought an Alfa Romeo while visiting Rome, and knew pretty much — by virtue of her fame and buttery shell — all the most-prominent figures of her time, including a certain auburn-haired Roman Catholic president.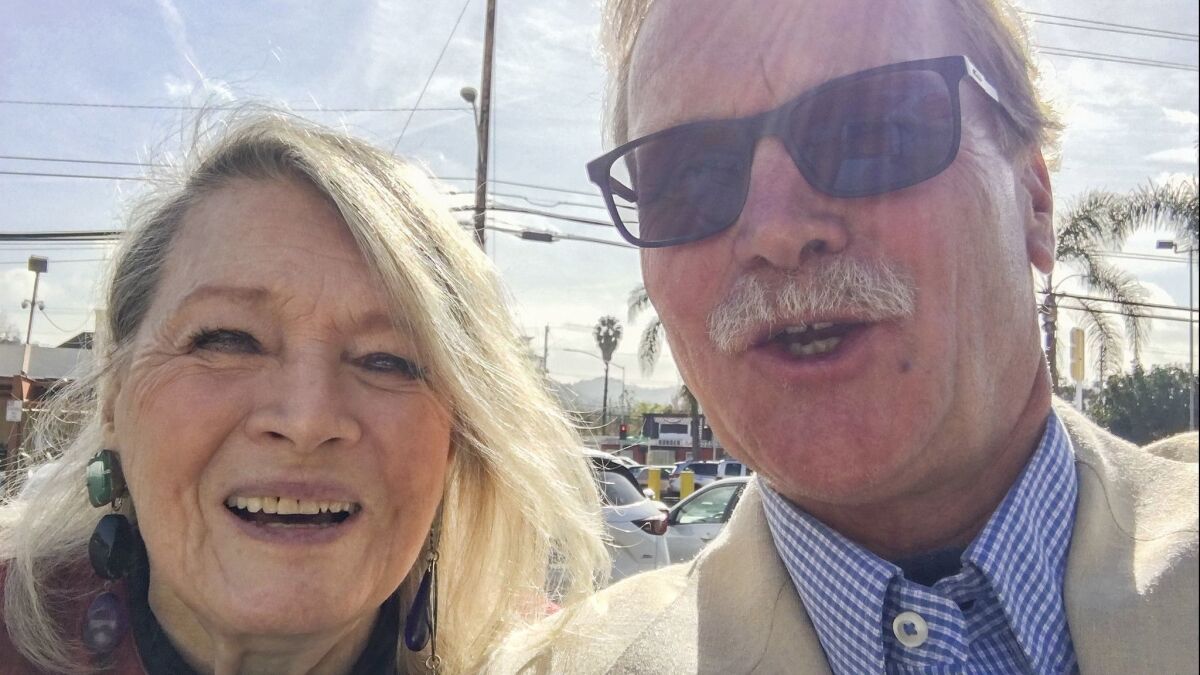 Yeah, we're an odd couple, self-medicating with classic cheeseburgers and sharing a love of movies. And Lee Marvin stories. And the vagaries of an American life.
Look, I like sassy old stars the way Miles Davis liked Harmon mutes, to an inexplicable level but with some great results. Young people are so gross to me. I mean, look at your typical newborn, glazed in some form of apricot jelly and crying.
Instead, give me a person of a certain vintage. Someone who's been a few places, had her heart broken a time or two. Someone with a sense of success and failure, humility and chutzpah. Someone who's lived a little.
"Of all the men you've met …"
"Just put Sinatra off to the side," she said. "You can't compare."
"Better than me?" I tease.
"Just leave him out of the conversation," she says with a wistful smile.
Among her other observations at this leisurely lunch at the historic 24-hour diner on Riverside Drive:
"I used to learn my lines on the toilet, in the car, at dinner. I was in every scene of "Police Woman."
"Lee [Marvin] got shot in the butt in the war. I don't think he was ever the same."
"Anybody can be a drummer."
At 87, she lives on top of the world now, in the tiara of Beverly Hills, but it may as well be the moon. The sightlines stretch from Zuma to Orange County, and she marks the season by where the sun skinny dips into the sea each night.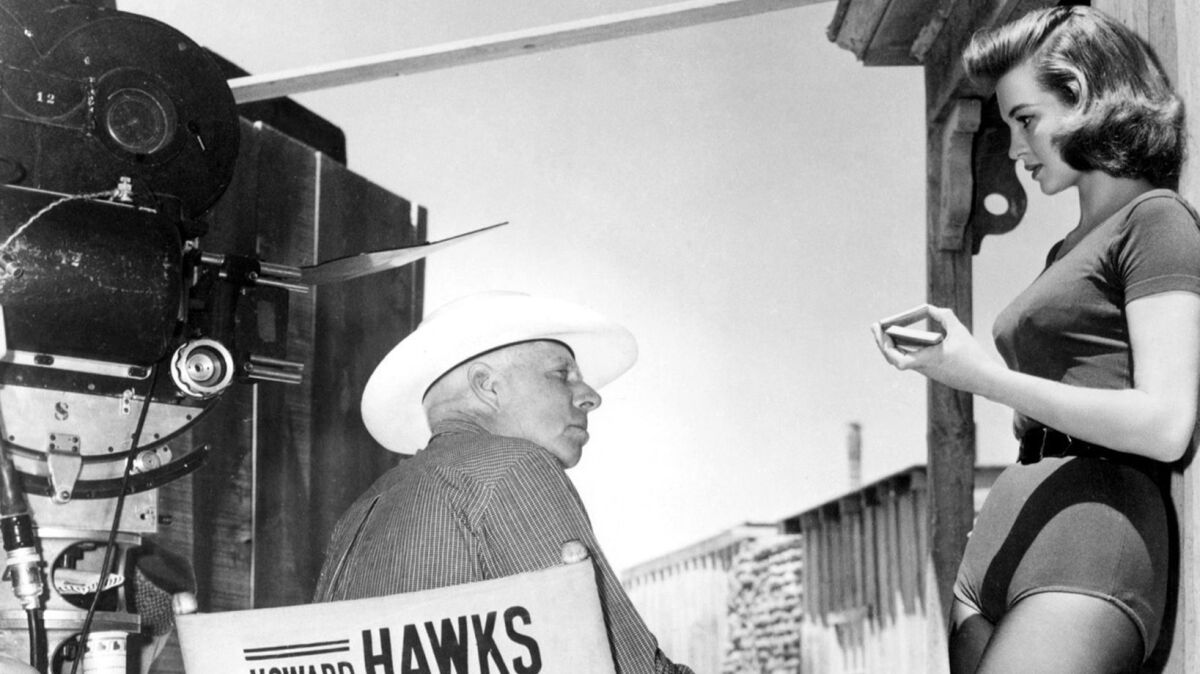 But she's not lost in the good old days. She still loves movies, and sees all the current ones. Adored "Roma." And in her opinion, "Green Book" is not only the best flick of the year, but one of the best ever.
I question whether there are too many earnest-but-leaden art house movies in the Oscar mix today.
"The thing about popular entertainment … ," I start to say.
"Is that it isn't very entertaining," she finishes.
She remains a golden girl from a golden age, having appeared in more than 60 feature films, including "Rio Bravo," "Dressed to Kill" and the original "Ocean's Eleven." On television, as "Police Woman," she became the first woman to front a police drama, earning three Emmy nominations and a Golden Globe win.
She was on stage at eight Oscar ceremonies and flirted with Johnny Carson on "The Tonight Show" countless times, carving out a persona as a "thinking man's sex symbol."
Actress Angie Dickinson's star on the Hollywood Walk of Fame >>>>
Back East, we'd watch her and Carson on snowy nights — notice the tans, the West Coast twinkle — and think, "Yeah, it's sure different out there."
Watching "The Tonight Show" then was like climbing into a leather booth at Musso & Frank. We'd stay up extra late just to see a certain star.
Does that ever happen anymore?
But I digress. To me now, Angle is more friend than celebrity. A survivor herself, she helped me through a tragic year, sent me notes and xxxxx's and oooooo's in the most-difficult weeks.
"My dad so loved you," I told her once.
"Well …"
"You don't understand," I said. "You almost broke up my parents' marriage … from 3,000 miles away."
She smiles because she knows I'm teasing. And because fans have flattered her forever, not because of her appearance — that sort of glow grows like lemons out here. But because she is witty and wise and youthful and grand.
Her hair is starting to thin, but it still has that million-dollar flip in front, sort of a cowlick, as if her bangs are wearing a sardonic little smile.
In watching her, I'm reminded that stars have this thing about them — a jauntiness, a strength, an intangible aura. But not a coat of armor.
Like me, Angie knows parental anguish, having lost her beautiful daughter, Nikki, far too soon. It crushed her but probably also made her even more empathetic, thoughtful, a treasured friend.
And, not to be overlooked, the girl really loves cheeseburgers, and chocolate shakes thick enough to chew … all the important joys she first learned as a teenager at drive-ins like this.
Here at Bob's Big Boy, the manager lingers at our booth but doesn't fuss. Patrick Wayne, the Duke's kid, still comes in here a lot, he says, and the Beatles once dined at that booth in the corner. At one point, nearly everyone has eaten at this glorious landmark near Warner Studios.
But Angie keeps coming back. That's the difference. And she keeps smiling and sharing her amazing stories.
Yeah, it's sure different out here — the tans, the twinkle. And in wondrous little asides you might never expect.
Meet the columnist: Erskine will sign and discuss his new book, "Daditude," at Pages bookstore in Manhattan Beach on Jan. 31 at 7 p.m. For ticket information, (310) 318-0900.
Twitter: @erskinetimes
---