Gardening notebook: Classes, workshops and more near you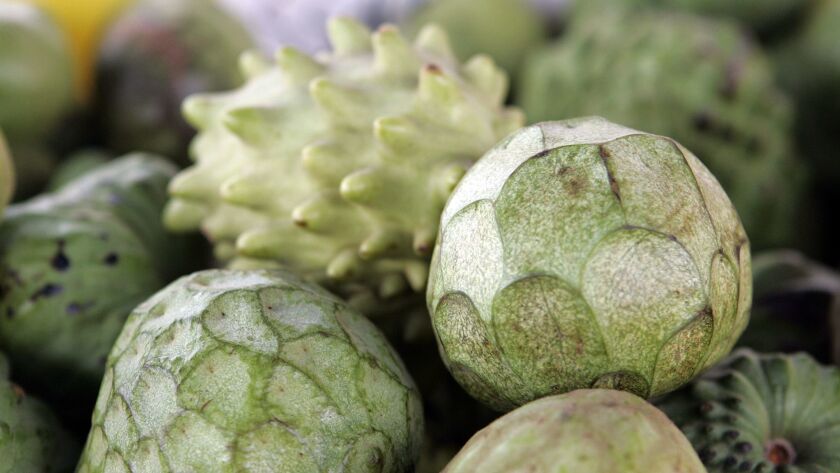 If there's a plant-related class, garden tour or other event you'd like us to mention, email me at jeanette.marantos@latimes.com — with plenty of advance notice, please! — and we may include it at a later date. Here's the latest:
Sat., Feb. 9
Night Garden at Descanso Gardens
Descanso Gardens sponsors its first-ever Night Garden event starting with its "Campfire Evening" of nocturnal insects, crafting, puppet shows and star talks. The first of four monthly events includes live insect viewing and crafting activities for all ages from 5:30 p.m. to 8 p.m., live music by Rocky Neck Bluegrass from 6:30 to 8 p.m., Shadow Puppet Theater featuring handmade shadow puppets by puppeteer Leslie K. Gray, at 6 p.m., 6:15 p.m., 8 p.m.and 8:15 p.m. and "Star Talks" at 6:30 p.m., 7 p.m. and 7:30 p.m. identifying winter-time constellations and other night-sky objects. Food by Patina will be available for purchase starting at 5:30 p.m. 1418 Descanso Drive, La Cañada Flintridge. Advance tickets required, $5 for members and $15 for non-members. descansogardens.org
::
Tuesday, Feb. 12
Saving the oaks
Biologist Rosi Dagit discusses "Oak Survival Through Drought, Fire and Bad Beetles" and ways everyone can help oaks thrive in their native region during a meeting of the Los Angeles and Santa Monica Mountains chapter of the California Native Plant Society, First Methodist Church, 1008 11th St., Santa Monica. 7:30 p.m. to 9 p.m. Admission is free. lasmmcnps.org
::
Friday, Feb. 15
Learning from nature
The Sherman Library & Gardens located at 2647 East Coast Highway in Corona Del Mar starts its new Lunch & Lecture Series with speaker Ron Vanderhoff, general manager of Roger's Gardens nursery. Vanderhoff outlines how to be a better gardener by "observing how nature does it," with illustrations of plant communities and habitats throughout Southern California and discussion about slope, soil composition, nutrients and insects. 11:30 a.m. to 1 p.m. Lecture only is $5, free for members. Chef Pascal Olhats provides lunch at the gardens' Cafe Jardin. Admission with lunch is $35, and $25 for members. Reservations required for the lecture and lunch options. slgardens.org
::
Saturday, Feb. 16
Ask a landscape designer
Want some quick advice about your landscape plans or problems? The Greater Los Angeles and San Diego chapters of the Assn. of Professional Landscape Designers (APLD) are offering 30-minute advice sessions for $30 during Palm Springs Modernism Week in Palm Springs, at the CAMP Theater, 230 Museum Way in Palm Springs. Advance registration encouraged, since some times are already sold out. 10 a.m. to 3:30 p.m. tickets.modernismweek.com
::
Saturday, Feb. 23
Celebrating cherimoyas
California is the only state to commercially grow cherimoya fruit. Dario Grossberger, one of the largest producers, discusses the various aspects of its production, including varieties, pollination and marketing, at a meeting of the California Rare Fruit Growers of Los Angeles, 16633 Magnolia Blvd., Encino. 10 a.m. Admission free. crfg-la.org
---
The essential weekly guide to enjoying the outdoors in Southern California. Insider tips on the best of our beaches, trails, parks, deserts, forests and mountains.
You may occasionally receive promotional content from the Los Angeles Times.