Bel-Air estate designed by Gerard Colcord sells for $10.5 million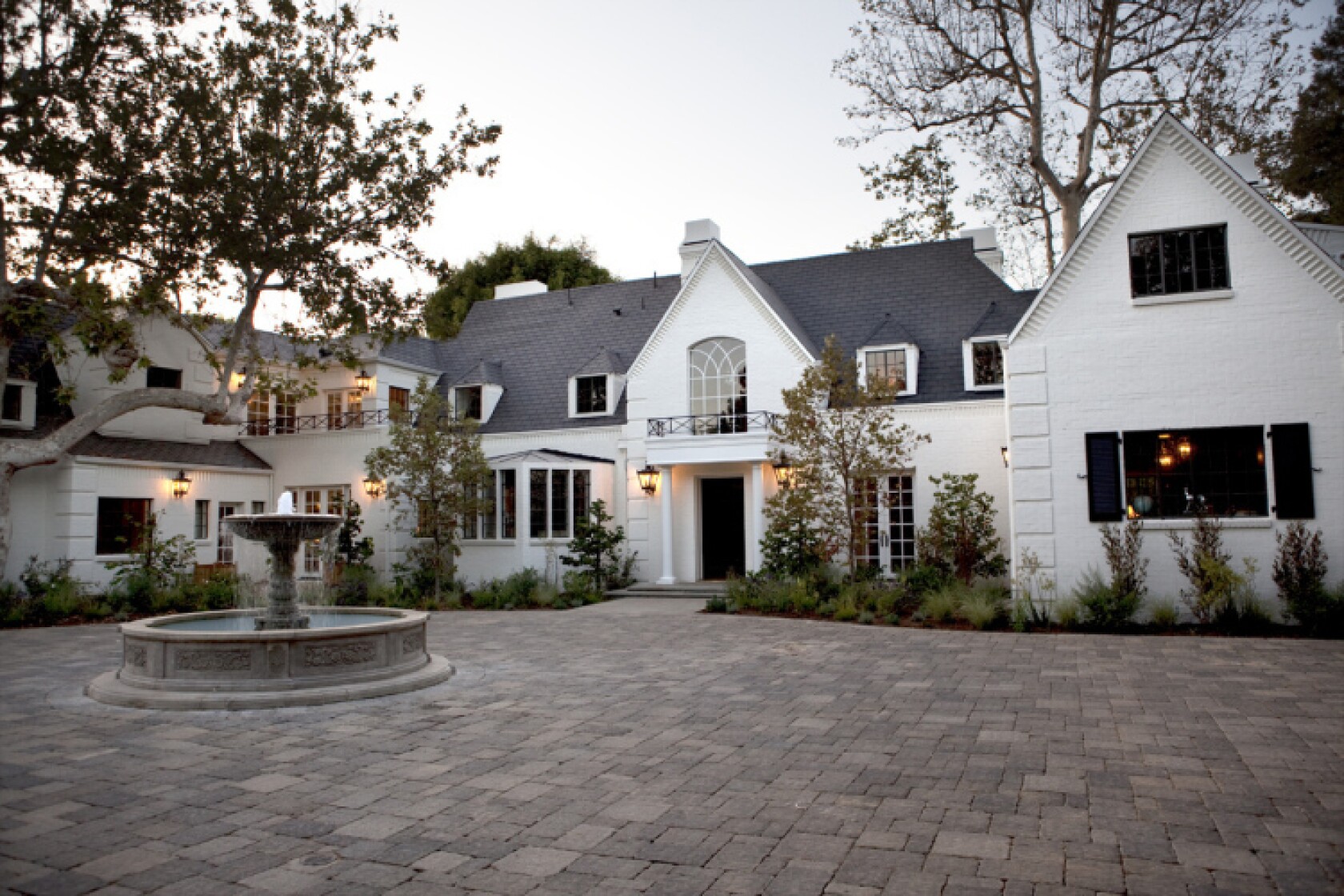 The restored Bel-Air home, built in 1932 and called the Horton House for its original owners, sold for $10.5 million.
(Howard Nourmand)
The traditional interior features a two-story entry and sweeping staircase.
(Howard Nourmand)
The house has five fireplaces.
(Howard Nourmand)
One of the 10,000-square-foot home's rooms is now a screening room.
(Howard Nourmand)
Architectural details such as dormer windows and gables are continued on the back of the restored house, which overlooks the swimming pool.
(Howard Nourmand)
Update: A gated Bel-Air estate built in 1932 and designed by architect Gerard Colcord has sold for $10.5 million, the Multiple Listing Service shows.
The Horton House, named for its original owners, has been owned by entertainment industry personalities including former Univision Chairman and Chief Executive Jerry Perenchio, actor Bob Newhart and soap star Deidre Hall, according to "Colcord Home" by Bret Parsons.
The restored French farmhouse-style home has eight bedrooms, 10 1/2 bathrooms and about 10,000 square feet of living space. A long driveway leads to a motor court with a fountain at the front door, and manicured lawns and gardens surround the gabled house.
The home has a two-story entry with a sweeping staircase, a library, a formal dining room with a bay window, an open kitchen combined with a family room and breakfast room, a pub room, a screening room, a temperature-controlled wine cellar and a four-car garage. A separate entrance leads upstairs to a guest house.
The house cost $45,000 in 1932, according to Parsons' book. The property, which covers more than a half-acre, previously sold for $6.6 million in 2006.
Myra Nourmand and Michael Nourmand of Nourmand & Associates, Beverly Hills, had the listing. Pate Stevens of the same office represented the buyer, according to the MLS.
---