The new moody blues of home decor
A Disc Interiors pillow for Smith & Noble.
(Gary Friedman / Los Angeles Times)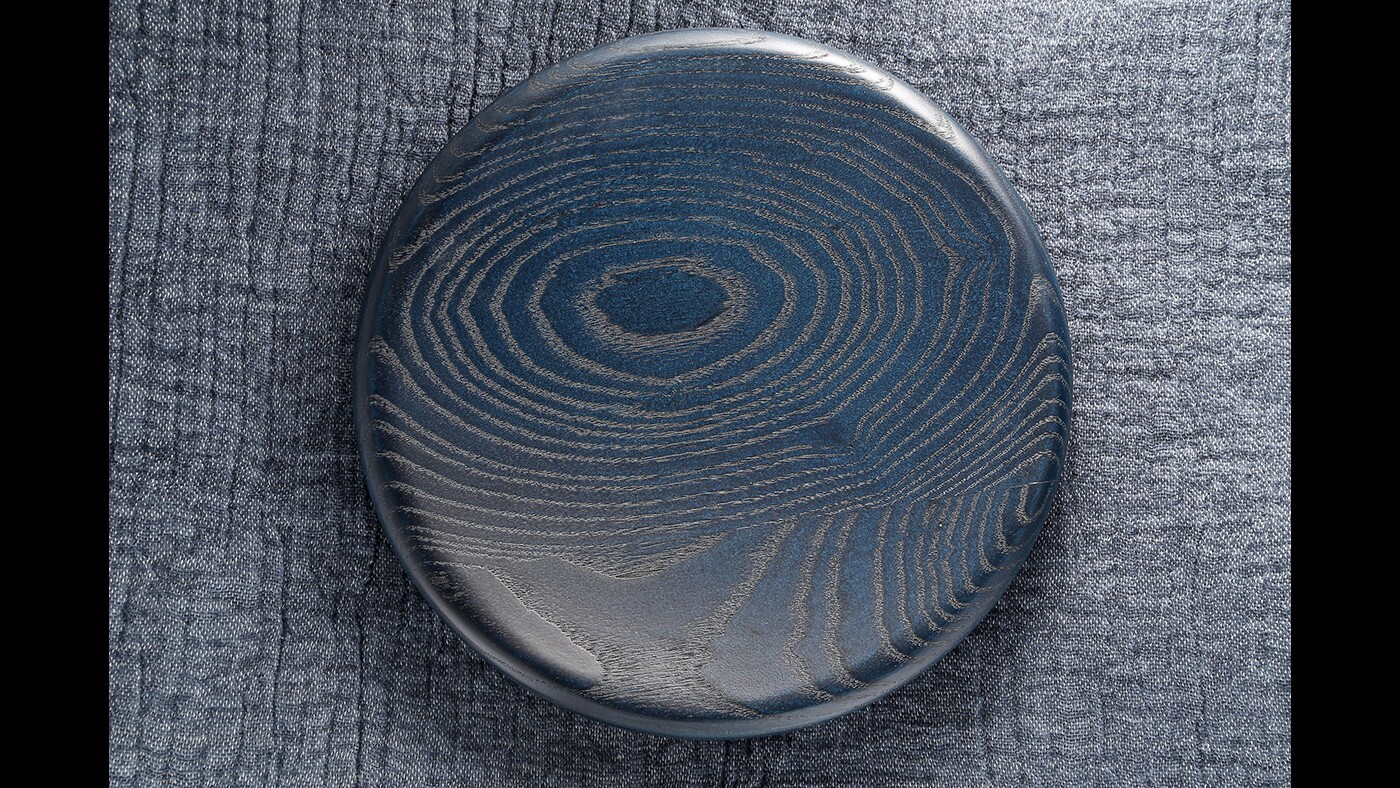 An indigo-stained wooden bowl by 100xbetter on an Deep Ocean throw by Coyuchi.
(Gary Friedman / Los Angeles Times)
An indigo-printed tea towel depicting the Watts Towers, Mood Blue plates from CB2 and an indigo-dot hand towel from Waterworks.
(Gary Friedman / Los Angeles Times)
A longtime preppy and beach house standard, nautical navy blue has returned in a huge way, with interior designers splashing it on walls in New York dining rooms and Palm Springs decorator show house bathrooms. For those who'd rather forgo painting and wallpaper, a host of designers are offering moody blue furnishings that add texture to rooms, referencing California denim and the deep indigo of the Japanese shibori folding and dyeing technique.
"Dark blue can have the same strong graphic quality of black but is more accessible," says Sara Ossana, co-founder of O&G Studio, a workshop that offers updated American Windsor furniture in sky- and azimuth-blue wood stains.
A deep, rich shade that sometimes has a hint of violet or black, indigo makes a striking accent color in the kitchen and bath, popping up on CB2's matte-glazed stoneware Mood dishes (from $4.95) by veteran L.A. interior and product designer Gere Kavanaugh and on Waterworks' Indigo Dot towels (from $75).
Noyo, an indigo fabric design created by Disc Interiors, was inspired by the rustic yet sophisticated shibori technique and named for a small Northern California beach town. "It's definitely not preppy," says David Dick, the Los Angeles firm's co-founder, referring to the collection (including draperies and decorative pillows) created for custom window treatment manufacturer Smith & Noble. And Marimekko's Saapaivakirja plate looks as though it has been splashed with indigo dye diffused in water.
Even more designers have gravitated to the darker shades of denim. And although blue jean sofas can often look dated — particularly the overstuffed, patchwork, acid-washed ones of the past — local designer Suzan Fellman succeeds with a heavyweight, premium dark denim tailored on her barrel-backed Chesterfield sofas (from $7,500), which, she says, "are specially treated so you can sit on them in white clothes and not worry."
"I definitely appreciate a good deep denim and wear jeans almost every day," says 100XBetter co-founder Brendan Sowersby, who recently introduced blue stains into the Los Angeles firm's wooden products. "It definitely raises the grain and gives the wood an iridescence and depth," he says of the treatment, which is used on the company's Shallow Bowl ($120).
Inspired by the Mediterranean Sea, Santa Monica designer Tim Clarke says he's achieved an azure finish with special paints that have a chalky appearance for his Surfside Bookcase ($9,600), which also boasts wave-like curved shelves with scalloped metal edges. The finished design, with its textured blue back panel, also has the look of well-worn and much-loved blue jeans.
Recycled denim is also finding its way into home décor. The Swedish firm Nudie Jeans recently released rugs and camper stools made from shredded denim, and Iris Industries in Lincoln, Neb., has created a U.S.-made eco-friendly countertop material, Denimite, that sells for $38 per square foot. Made from up to 74% denim fibers, "it's not cold like stone and has a matte finish that allows you to see the material better," says Denimite co-developer Jen Carlson. It has already captured the imagination of designers Laetitia de Allegri and Matteo Fogale in London, who have used Denimite to create shelves, tables and mirrors.
And there are even reclaimed woods that can provide the natural feeling of blue jeans. In Colorado, an infestation of bark beetles has killed acres of lodgepole and Ponderosa pines, leaving behind a bluish-gray stain in the dead trees. The resulting timber has been used for siding and flooring and has become popular with woodworkers, including Corbin Clay of Azure Furniture, who creates simple, Shaker-style breadboards (from $28) and furniture, such as the Shavano farm table ($819), with the beautifully blue wood.
"Our goal is to move these dead trees out of the forest," he says. "It's a huge fire risk." He's also trying to find a more elegant name for the timber, which is known locally as "beetle kill" wood.
"We've started to call it denim pine," Clay says.
Twitter: @latimeshome
---