He left L.A. for Idyllwild, and the allure of American bison
Ten years after Mike Feldman founded Parabellum leather accessories in Los Angeles, he's in a different place than he ever anticipated — but one that makes perfect sense personally and professionally.
He developed his American bison leather goods brand to revive artisans' traditions that result in beautifully designed, high-quality accessories. He transports the domestically-sourced bison hides to a team he found in L.A., noted for taking that rough material and refining it into something that could go on the shelves at luxury stores including Bergdorf Goodman, Barneys and Maxfield.
Parabellum was a finalist for a 2013 Council of Fashion Designers of America/Vogue Fashion Fund award, and in 2014 Feldman opened a Melrose Avenue boutique across the street from Paul Smith.
Stresses related to a shifting retail economy began to weigh on him, however, as did the general cost of living in L.A. Feldman closed the West Hollywood Parabellum brick-and-mortar in Winter 2016, and he briefly had another retail presence at Platform in Culver City.
Meanwhile, he "discovered Idyllwild on a hiking trip." Feldman started spending weekends there and then staying put for increasingly long stretches.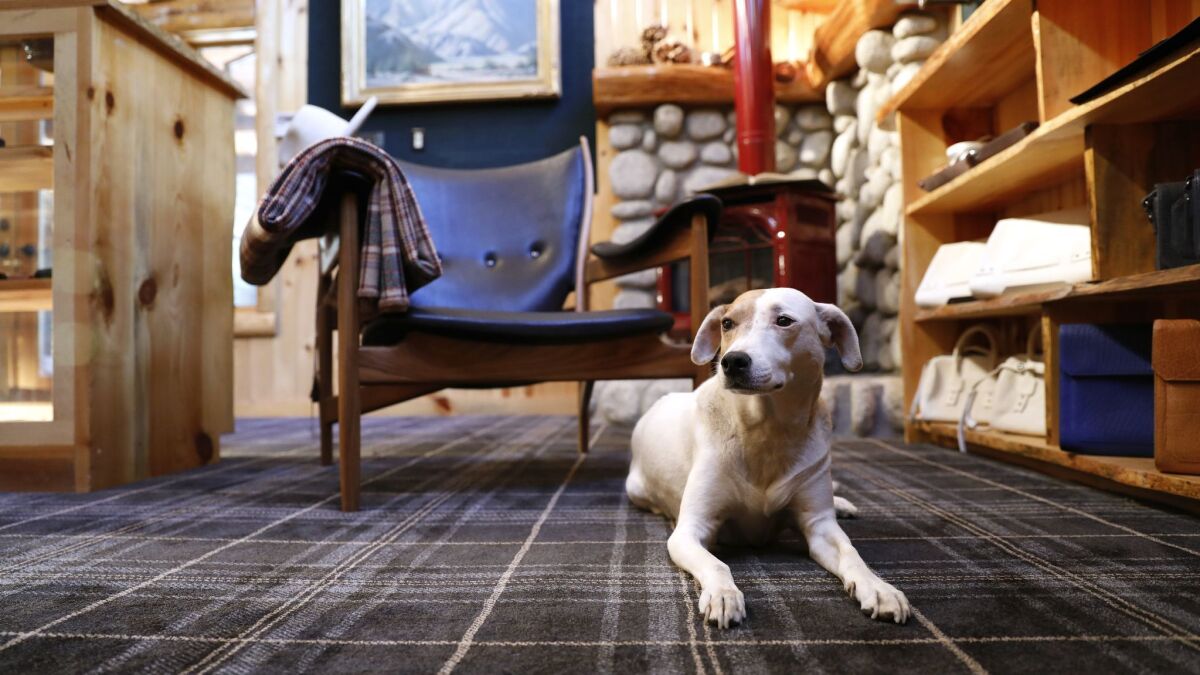 A year ago, he moved into a commercially zoned cabin built in the 1970s located close to town. He adapted the attached former art studio space into a light-flooded studio/showroom/occasional shop and now lives and works there full-time.
Feldman's hybrid home/business is stylistically the ultimate in mountain cool, complete with a wood-burning stove, mounted bison head and massive antler chandelier, as well as Irish-made plaid carpet installed throughout the interior.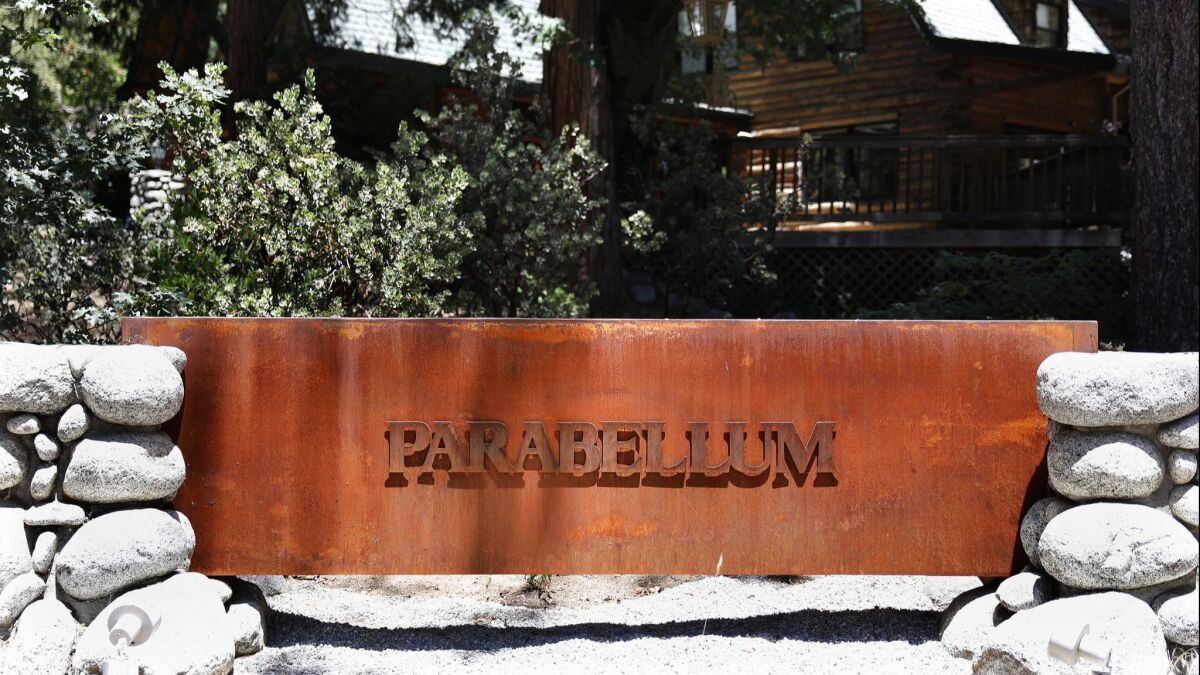 While the smaller goods remain "our bread and butter," his portfolio also encompasses custom home decor projects. Feldman has recovered vintage chairs in bison leather and designed sumptuously tufted Chesterfield sofas in the material. His supply and production chain mean he's able to operate just about every aspect of e-commerce and manufacturing from his new creative home base, and he's slowly evolving the Parabellum retail component. (Feldman does not yet have regular store hours, and viewings are by appointment only.)
"I'm not feeling the pressure that I would in L.A.," he says. "There's a real do-it-yourself spirit here. It's freedom for an entrepreneur, and it's completely unexpected."
Parabellum
Where: 55750 South Circle Drive, Idyllwild.
When: By appointment only, customerservice@Parabellum.la
Info: parabellum.la
For an easy way to follow the L.A. scene, bookmark L.A. at Home and join us on our Facebook page for home and garden design, Instagram, Twitter and Pinterest.
ALSO:
A family trades Silver Lake for a nature-embracing Idyllwild home
Hit the road: Garde opens second outpost in coastal town of Summerland, Calif.
They ditched pricey L.A. rents for laid-back Lake Arrowhead
---