13 plant stores that offer more than just houseplants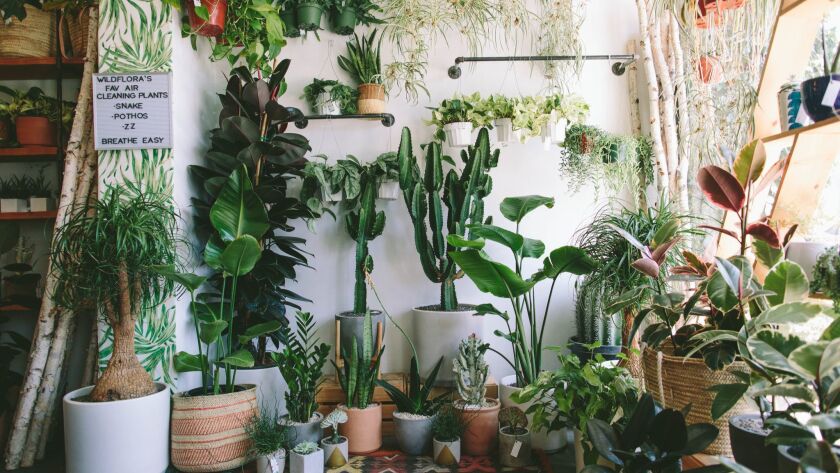 Nurseries and plant stores are no longer just about plants.
Whether it's a class on cultivating cannabis, creating a terrarium or yoga, stores and nurseries in Southern California are offering unique services alongside the fiddle leaf figs and devil's ivy.
Interested in kokedama? Want to swap cuttings with other plant lovers? Visit one of these plant shops and you just might find yourself inspired to try something new.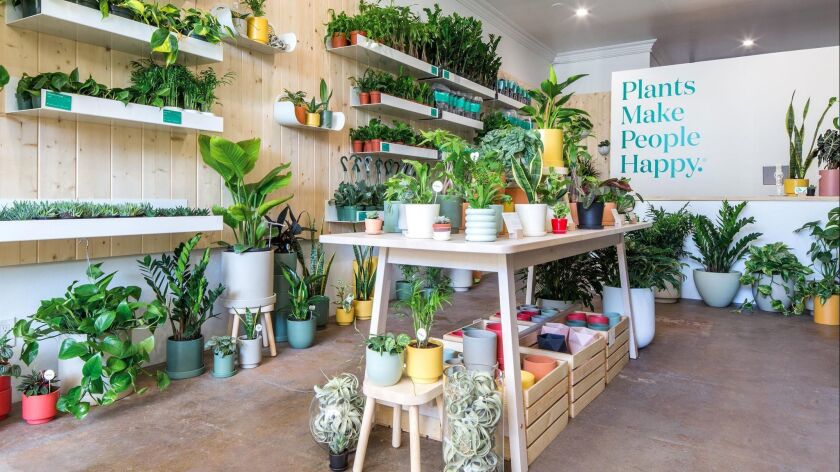 This tiny nursery opened last year in Northeast Los Angeles and sells California native plants, edibles and some houseplants. The nursery also hosts regular workshops on edible gardening, pest control as well as plant swaps. 5068 Valley Blvd., El Sereno, (323) 795-5515.
In addition to selling plants and gifts, this nursery and event space offers classes on how to make succulent crowns and macrame wall hangings. 1452 Santa Fe Drive, Encinitas, (760) 753-2852.
This edible and medicinal plant nursery holds regular workshops on herbs, flower gardening and cannabis cultivation. The nursery also serves as an event space with regular community mixers. 3577 N. Figueroa, Highland Park, (323) 224-3938.
In addition to a large selection of houseplants, this boutique sells gifts, planters and plant-inspired accessories. The store also provides regular workshops on houseplant basics, botanical watercolors and occasional cutting swaps. 5117 Eagle Rock Blvd., Eagle Rock, (626) 787-4957.
This boutique nursery sells houseplants, succulents, ceramics and gifts along with workshops for adults and children, and landscape and design services and events. 495 Leucadia Blvd., Encinitas, (760) 634-7688.
Read More: The Instagram gardening stars of Southern California »
Mickey Hargitay's tiny nursery has been a Hollywood fixture for more than 30 years and offers an extensive selection of indoor, outdoor and tropical plants. Hargitay also sells decorative containers and provides indoor houseplant maintenance and landscape design assistance. Delivery available. 1255 N. Sycamore Ave. West Hollywood, (323) 467-8044.
This DIY space sells succulent arrangements, garden decor and gifts. The store also hosts regular workshops on succulents, lettering, yoga and wine tastings. 950 Hampshire Road #104, Westlake Village, (805) 370-8670.
This tiny boutique on Sunset Boulevard features a wide variety of houseplants, exotics, flowers and gifts. In addition, owner Hank Jenkins hosts regular workshops on houseplant care, mandalas, wreaths and Japanese woodcarving. 3318 W. Sunset Blvd., Silver Lake, (323) 774-4836.
Open for more than a decade, this Atwater Village boutique sells indoor and outdoor plants, extensive home decor, planters and fountains. The store also hosts regular DIY workshops, lectures on houseplant care and book signings. 3158 Los Feliz Blvd., Los Angeles, (323) 665-3801.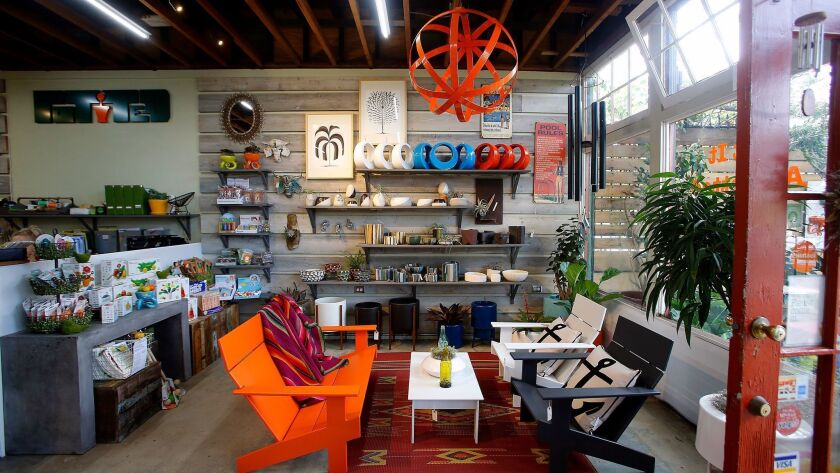 A popular destination for Christmas and Halloween decor, this Corona Del Mar nursery features a wide selection of indoor and outdoor plants, gifts and planters as well as themed display gardens. Classes on raised bed planting, orchid care and kokedama, among others. 2301 San Joaquin Hills Road, Corona Del Mar, (949) 640-5800.
The garden and home design store opened its third boutique this year in the DTLA Arts District. All three venues carry indoor and outdoor plants, succulents, planters and home decor. Customers can create their own arrangement at the Arrangement Bar as well as attend classes on potted herb gardens and floral bouquets at the store's "Learn and Grow" workshops. 9528 Jefferson Blvd., Culver City, (310) 559-8656; 7505 Beverly Blvd., Los Angeles, (323) 934-4500; and 1005 Mateo St., downtown Los Angeles, (213) 271-2047.
The popular New York plant boutique and online seller, which opened this year in West Hollywood, carries indoor houseplants, planters and gifts. The store's programming includes classes on houseplant basics and staghorn fern mounting as well as online classes on spring plant basics. 8125 W. 3rd. St., West Hollywood, (323) 879-9720.
Alexandra Scholtz, a second-generation florist from New York, opened this full-service florist five years ago with her brother, Mike, a landscape designer. When houseplant sales took off — many of them ready to go in pots — they added houseplants, succulents, tillandsia, as well as gifts and their own line of candles. Past workshops have included wreath making and succulent planters. Customers will also receive an illustrated houseplant guide, courtesy of the owners. 12313 Ventura Blvd., Studio City, (818) 754-1188.
---