Two acres of garden and home ideas opening in Arts District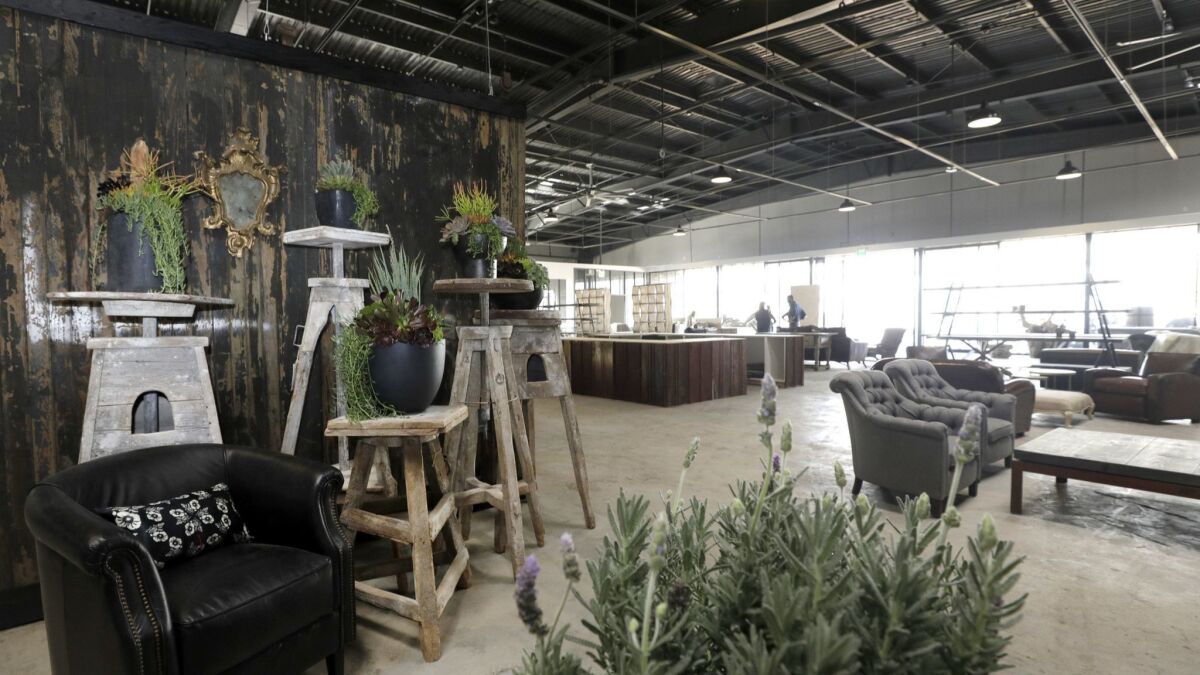 Laurie Resnick and Greg Salmeri have spent decades transforming indoor and outdoor environments using plants, furnishings and decorative flourishes. Now they're taking on their biggest project yet. The new, two-acre flagship of Rolling Greens, their landscaping, garden and home design emporium, opens in the Arts District on Saturday. And this time the agenda includes food, drink and special events.
The business was founded in Culver City in 2001, and in 2009 Resnick and Salmeri opened a Beverly Boulevard location in a former tire shop near Fairfax. They also had a short-lived shop at the SoCo Collection in Costa Mesa, and a ROW DTLA holiday pop-up shop last year.
"You see a change," Salmeri says about downtown, where he's lived for 10 years.
"We saw it coming back, and this was the next logical choice," Resnick adds.
The property was "love at first sight," Resnick says, despite its former life as a scrap and metal yard. They collaborated with Chris Daubert of Rockefeller Kempel Architects during the three-year planning and construction process of converting two hulking steel-frame sheds. One structure has been cleaned up and enclosed to become a sprawling 15,000-square-foot showroom that contains various smaller spaces, ranging from a prep kitchen to a gallery, and the other has been adapted into a greenhouse.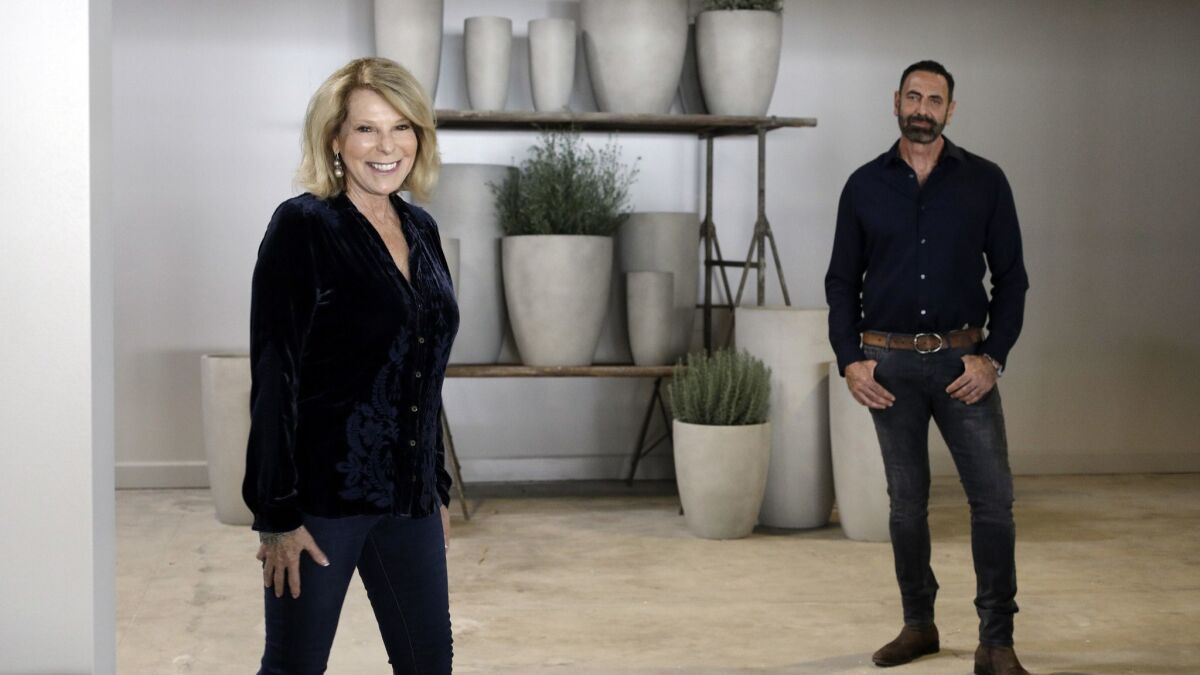 "We want each store to be indigenous to the area it's in," Salmeri says.
There's a bigger and better Rolling Greens Arrangement Bar designed for hands-on workshops, and an outdoor kitchen with a wood-burning pizza oven. Vintage pieces from the duo's buying trips around the U.S. and Europe make up part of the unique inventory, along with new items.
"We bought specifically for this store, and we've been unearthing for weeks," Salmeri says.
Resnick's hope is to be "super workshop-y, and we have so many ideas to be involved with the community and share our thing," Resnick says. This weekend's opening festivities include DIY classes that are open to the public, and the start of a three-month pop-up from local ceramicist Peter Sheldon.
Naturally, lots of actual greenery is a major component of the latest outpost. The greenhouse holds tropical plants, while succulents and other exterior trees and plants make for a lush outdoor landscape.
The pair began their professional partnership 32 years as interior plantscapers, an element of their business they still maintain, along with the Associated Group, which produces large-scale holiday decoration installations.
"We really try to acclimate our plants for a good amount of time before we sell them," Salmeri explains.
The next phase is targeted to launch in the spring, when food and beverage and events director Sasha Hagenlock will debut a wine bar and cafe tucked into a dedicated glass-enclosed corner of the showroom. The team describes food and drink as an organic extension of the ever-evolving brand.
This large-scale, lush setting also allows Rolling Greens to operate as a flexible special event venue, thanks to three areas suited to this purpose. With the dedicated tent and two buildings, as well as the outdoor deck attached to the showroom's south facade, event planners can let their imaginations run wild.
"From greasy carburetors to plants in the same space," Resnick observes. "How crazy is that?"
1005 Mateo St., (213) 271-2047, rollinggreensnursery.com
---