A look back at the most popular homes featured in 2017: Is your favorite here?
Living in Southern California means sunny days, outdoor entertaining and maybe enjoying an ocean view or gazing at the mountains. While reviewing many of the most popular home tours we published this year in the Saturday section, there was one common thread they all shared: They welcome the light indoors.
There were homes with floor-to-ceiling windows and lighter tones, there were raised floors that boost the view, and rustic materials that bring warmth inside. There were cottage-style homes and Spanish-inspired… but what resonated most with online readers was a style that fits in well with outdoor living: Midcentury Modern.
Given that light combined with great weather is such a permanent feature in the region, it also helps to highlight the views from a one-floor house to a condo overlooking downtown and from Palm Springs to Malibu. Here are 11 of our most popular homes:
A restored Midcentury home in Palm Springs
Keith Zabel and Randy Shemaitis bought the 1960 tract home built by developer Jack Meiselman in the Sunmor neighborhood and transformed it from an "ugly duckling" to its Midcentury roots while updating the kitchen and bathrooms.
Escape to Lake Arrowhead
Savannah Cotter and David Lipchik wanted to escape the hustle and bustle of L.A. but still live close enough to the city. They found their home in Lake Arrowhead.
Once again, Midcentury influences and clean lines are the name of the game. The first floor of their A-frame house also functions as their store Road Trip.
A Malibu trailer transformed
Sisters Tessa and Alyssa Hendrie brought their expertise and passion for interior design to turn a simple double trailer home into a Malibu "villa" at the Point Dume Club.
Bring in the light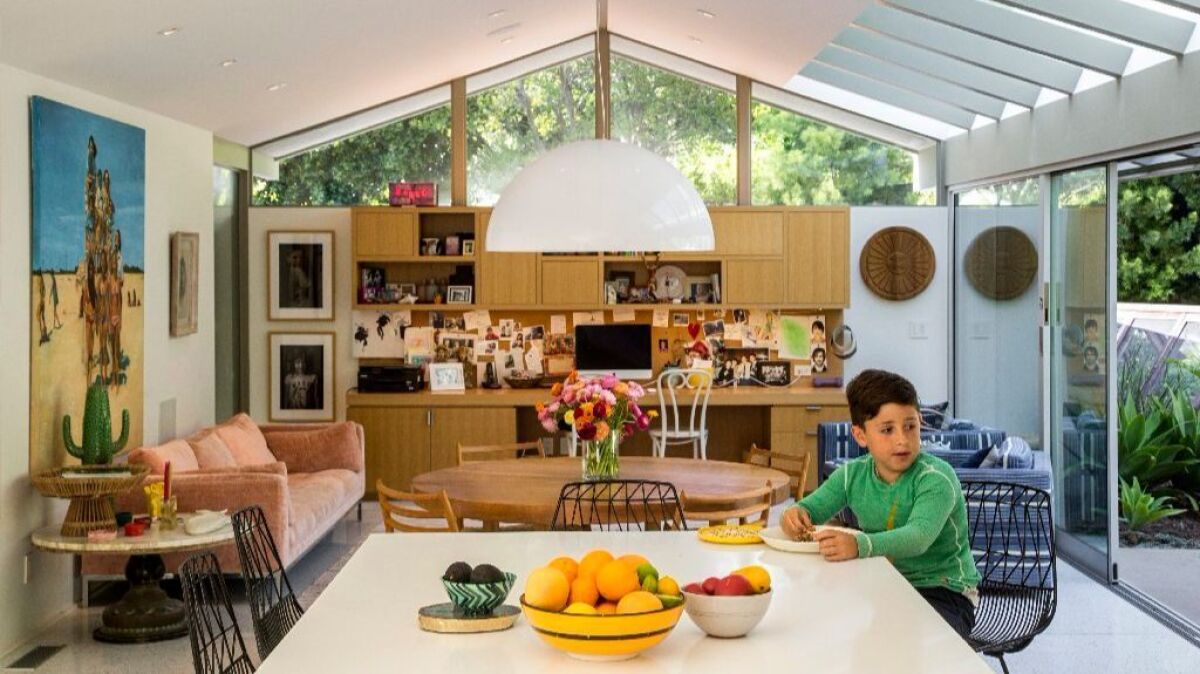 Is there are anything better in home design galleries than before and afters? You can see the drastic transformation of a Pasadena Midcentury home from dark to light.
Just a coat of paint needed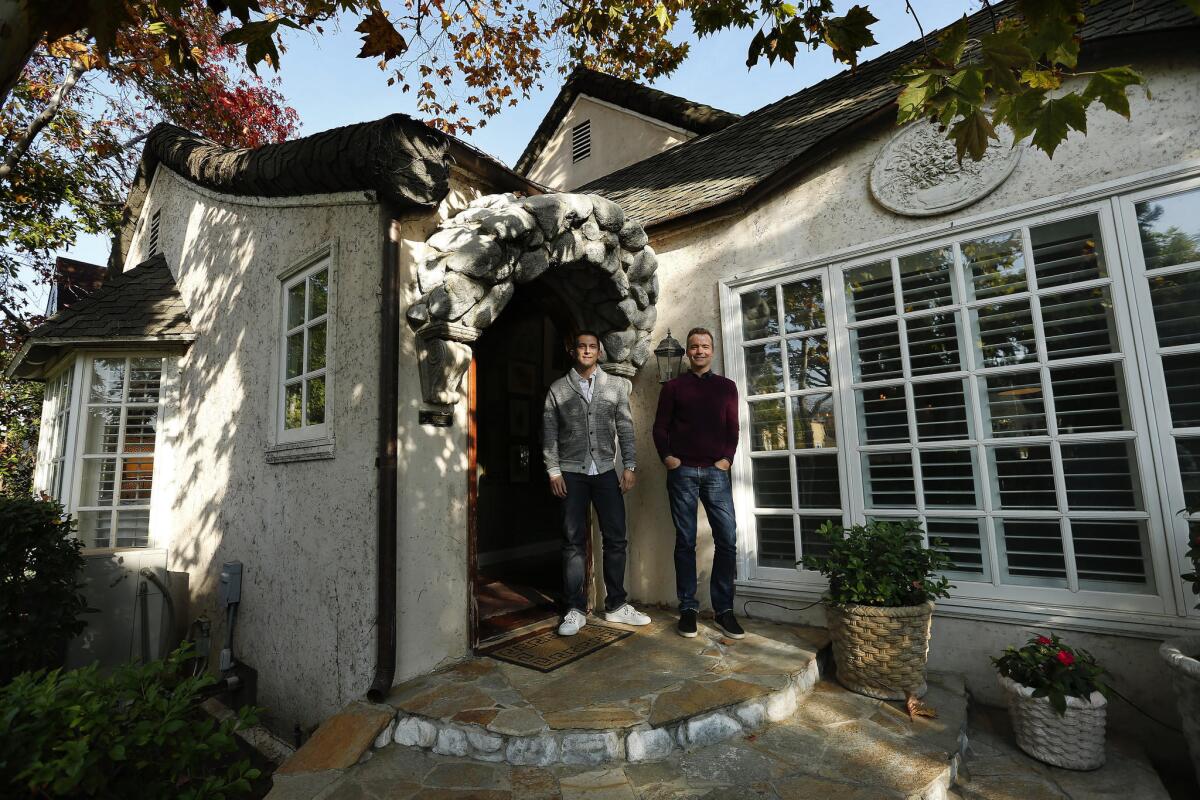 The cottage-style home of Tom Balamaci and Patrick Wildnauer is what real-estate fairy tales are made of. They found a house in the Wilshire Vista neighborhood that they loved just enough to not require major renovations and with enough outdoor space — a must for Southern California. With the help of interior designer Amalia Gal, they added quality products, vintage pieces and bargains to reflect their style.
Midcentury Modern with a touch of Moroccan
Jamie Klasfeld brought in designer Bryan Wark to bring a light-filled design to her 1946 Tudor home in West Hollywood, influenced by modernist architect Irving Gill.
The bright side of downsizing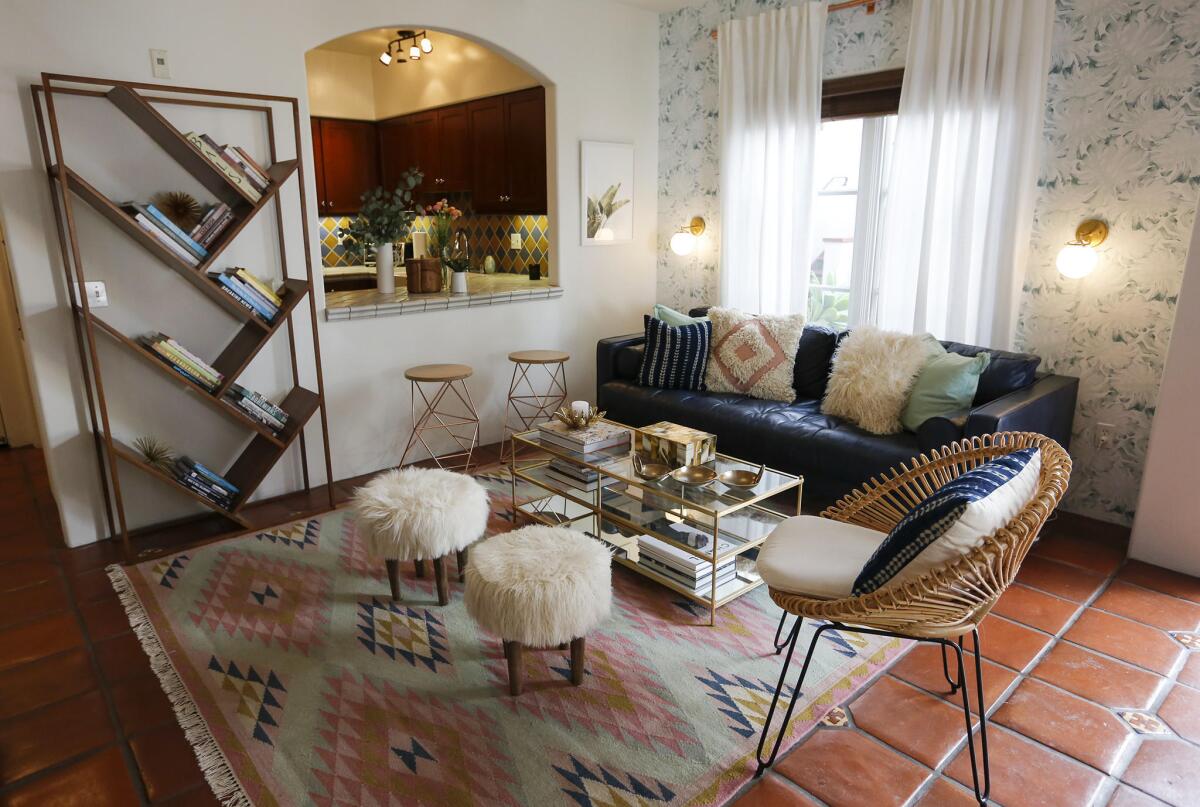 KTLA News anchor Megan Henderson had to downsize from a 2,200-square-foot house in Beechwood Canyon to a rented townhouse about half that size in West Hollywood.
She tasked Dee Murphy to add color into her new home to reflect the Spanish-inspired exterior.
Darth Vader-looking home is saved from the dark
When Frank Suryan Jr. purchased his home in Long Beach, the granite marble cladding and dark-tinted windows gave it a forbidding feel. It reminded architect Christopher Coe of Darth Vader's helmet.
Coe renewed the exterior of the Naples Island house to be "reminiscent of a boat, but modern in aesthetic and function." The inside was fully converted as well, to invite the ocean views.
A Venice bungalow becomes a family compound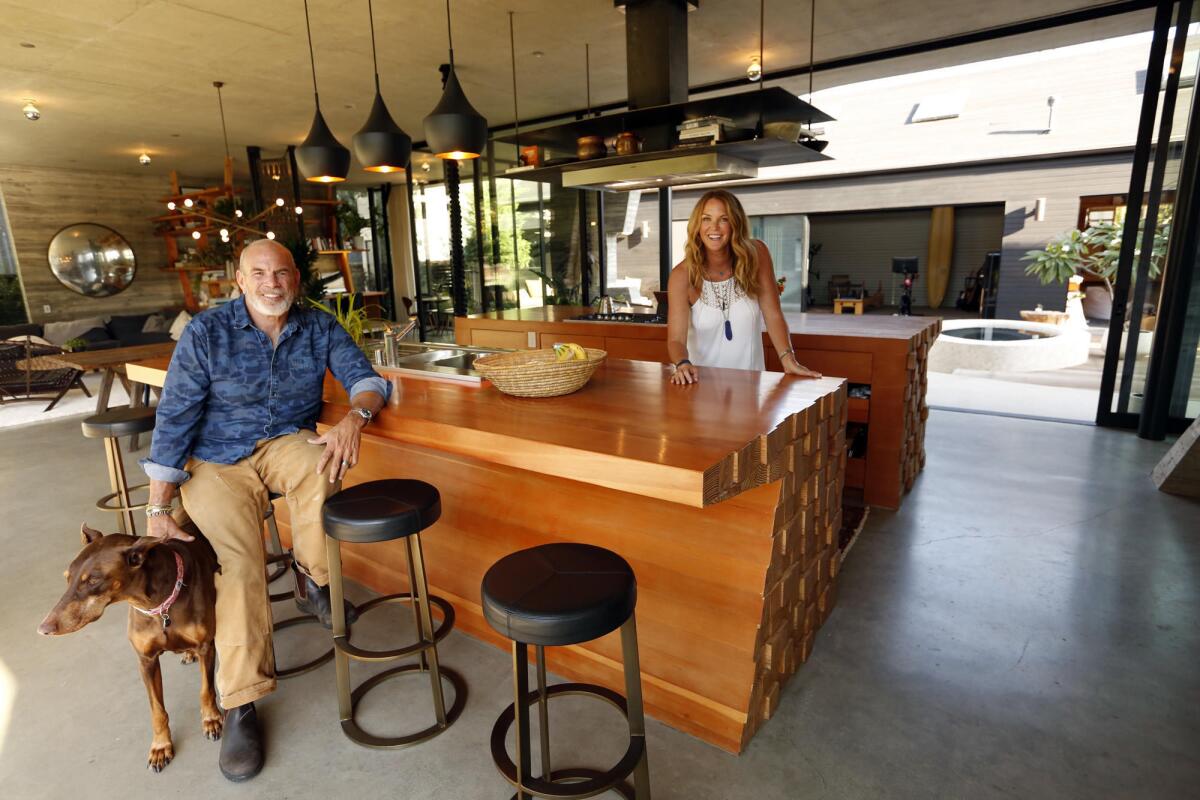 Restaurateur Paul Hibler (Superba Food + Bread, Pitfire Pizza) and realtor Tiffany Rochelle purchased a bungalow on a coveted Venice "walk-street" and commissioned Kulapat Yantrasast to build a home that embraces the neighborhood and balances indoors and out with floor-to-ceiling glass windows on the first floor and more privacy for the second floor.
Reader's garden makeover
Southern Californians have been used to their green lawns, but now that we have gone through a drastic drought, many have transformed their front yards to withstand the heat and save water. We have been asking readers to submit their yard transformations and Carmel McFayden and Frank Donner's new yard in Woodland Hills was our most popular.
A kitchen with a view
Actress Aleksa Palladino and cinematographer Needham Smith III renovated their dated 1960s condo by elevating their kitchen floor to enjoy the sunrise from their wall-to-wall windows wrapping around their living room.
For an easy way to follow the L.A. scene, bookmark L.A. at Homeand join us on our Facebook page for home design, Instagram, Twitter and Pinterest.
ALSO:
A look inside a rustic midcentury A-frame, and its charming makeover
This is how actor Walton Goggins throws a holiday cocktail party
---