Local artists sell handmade goods at Echo Park Craft Fair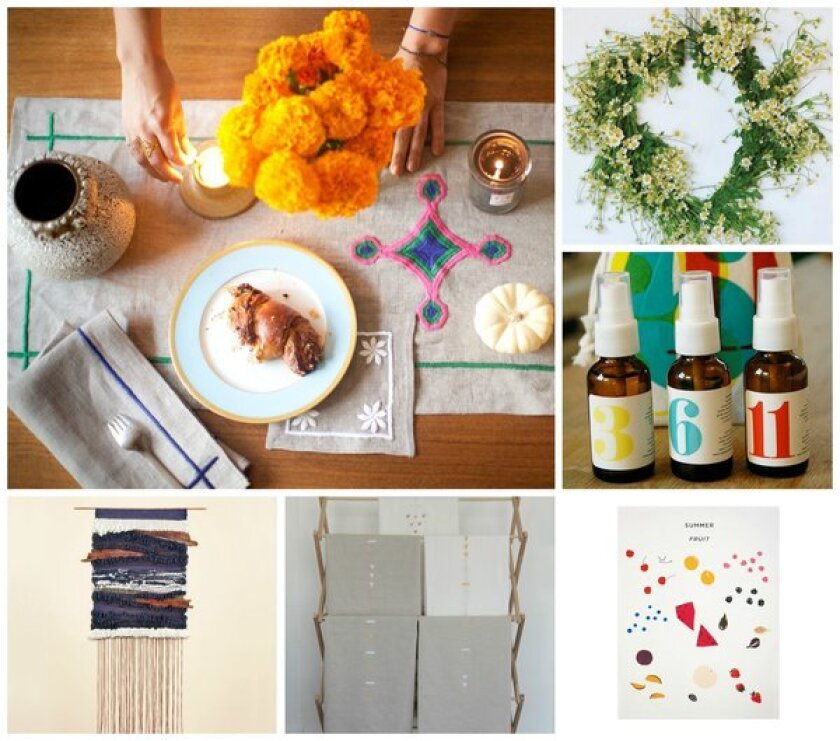 What makes this weekend's Echo Park Craft Fair different from larger craft fairs? Local makers and an attempt to raise the bar for artisanal design, said textile designer Rachel Craven, a co-founder of the event.
"It's all artisanal goods," Craven said. "We're really working with people in our community for our community."
The event originated in the backyards of Craven and shoe designer Beatrice Valenzuela and has expanded to include more than 50 artists such as Heather Taylor Home, who makes hand-embroidered linens; Tanya Aguiñiga, who will have jewelry at the event; Brook&Lyn, which sells weavings.
Craven said this installment of the twice-a-year event will include many first-time vendors and new products including Liza Reyes' cutting boards and from Kneeland Co. Mercado's rugs and blankets. Other participants include jewelry designers Kathleen Whitaker, Ariel Gordon and Cathy Callahan, and free-form quilt maker Pauline Boyd of Counterpane.
In honor of Mother's Day on Sunday Moon Canyon Design will make floral wreaths and bouquets, and Kelly Lamb, known for her geometric ceramic vases, will have planters with succulents.
Venice-based Moon Juice, which is scheduled to open a location in Silver Lake next month, will be making organic raw snacks and cold-pressed juices. Handsome Coffee will serve its brews.
The Echo Park Craft Fair runs from noon to 7 p.m. Saturday and noon to 6 p.m. Sunday. Despite its name, the event has moved to downtown L.A., at 821 E. 3rd St., in the Arts District. Admission is free.
If that's not enough handmade goodness to soothe your soul, more craft coolness lies just a few blocks away: The Unique L.A. spring show runs at the California Market Center on Saturday and Sunday. Admission is $10.
For an easy way to follow the L.A. scene, bookmark L.A. at Home and join us on Facebook, Twitter and Pinterest.
---